Chesapeake 16LT Kayak: Part 14 – Finished.
Happy days are here! Actually, most all my days are happy days, but the kayak is done!
I installed the seat and hatch straps. The seat is just some foam glued in, and in the picture below you can see a brick holding it down while it dries: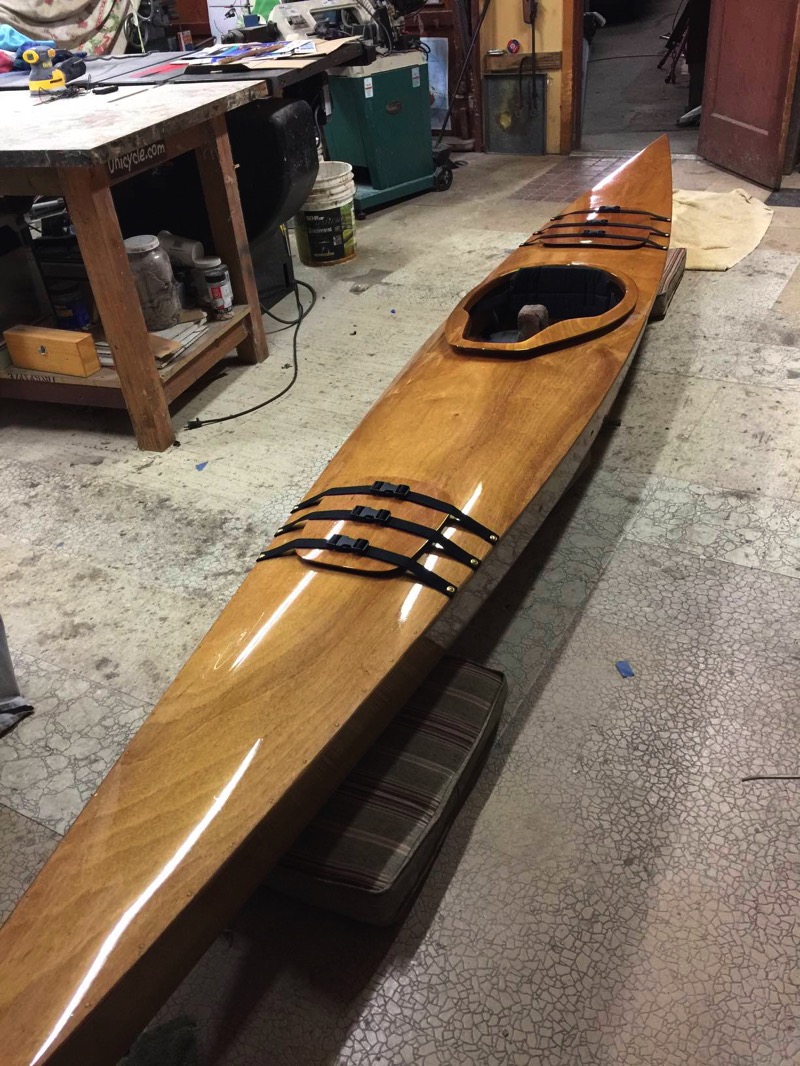 Later I added some elastic tie downs; I left things a little long so I can later tweak it a bit. The next problem I had was where to keep it. I fabricated some quick brackets out of old 2x4s and screwed them to my wall. I then topped it with an old towel to protect the finish a bit: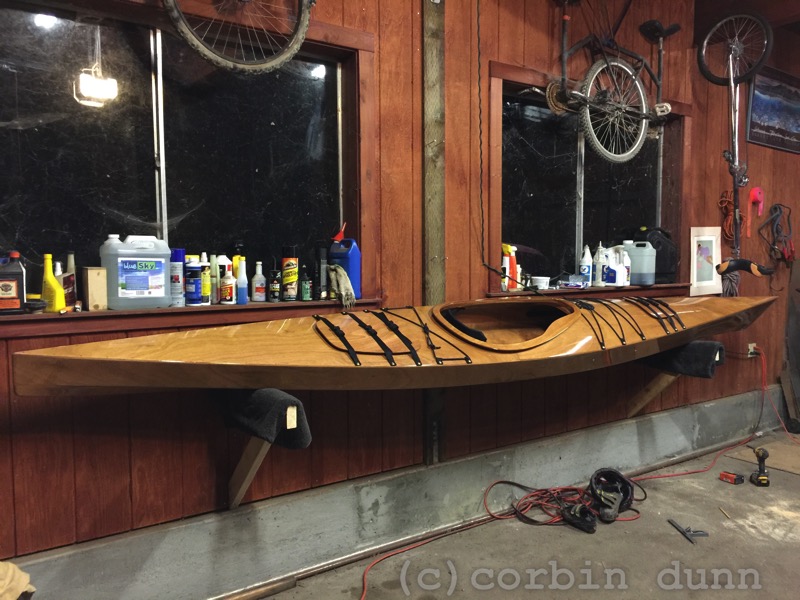 And I just got home after doing a quick paddle around the Santa Cruz harbor. It is fast, and awesome! But a storm is approaching, and it started dumping some rain just minutes after I pulled it out of the water. I need to wait for some better weather to take it out to the ocean. I also could use a proper kayak skirt. 
I'll soon post a video of the maiden voyage!
---
---