LED Cyr Wheel v3: Notes…on inserts
Okay! I discovered that 1.240" for an insert is too thick. I had to do several passes with a sanding disk to take them down a bit. I'd say 1.230 is more close to the accurate value; or maybe 1.235". Somewhere around there. 
The inserts are now all done, and drilled and tapped. I made nice jig for it (Pictures coming soon). I did a quick test spin in it, and this wheel's inner diameter is my height + 3" + 3/16"x2 (for the tubing thickness), and it feels a bit big. But I'm used to spinning ons smaller wheels, and the skin will make it ?" smaller.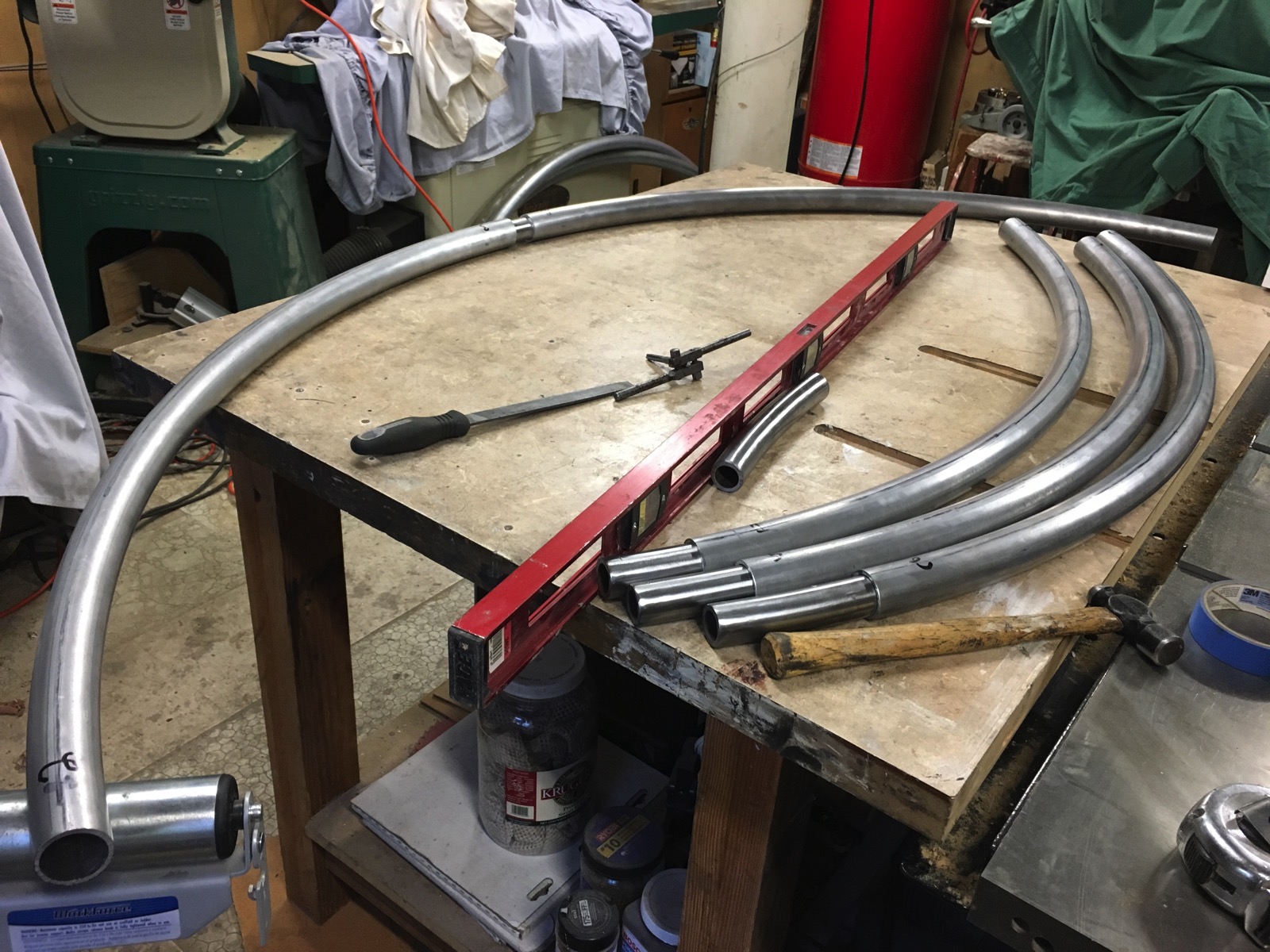 Also, a note to myself: when cutting the wheel, it is better to cut one of the 5 pieces accurately, and then use it as a base measurement for cutting all the others. I used tape all around and marked spots, which introduces rounding errors, and slight differences with the cutting blade thickness.
---
---