LED Cyr Wheel v3: boards arrived
My boards arrived from OSH Park today. This will combine all the necessary cool stuff: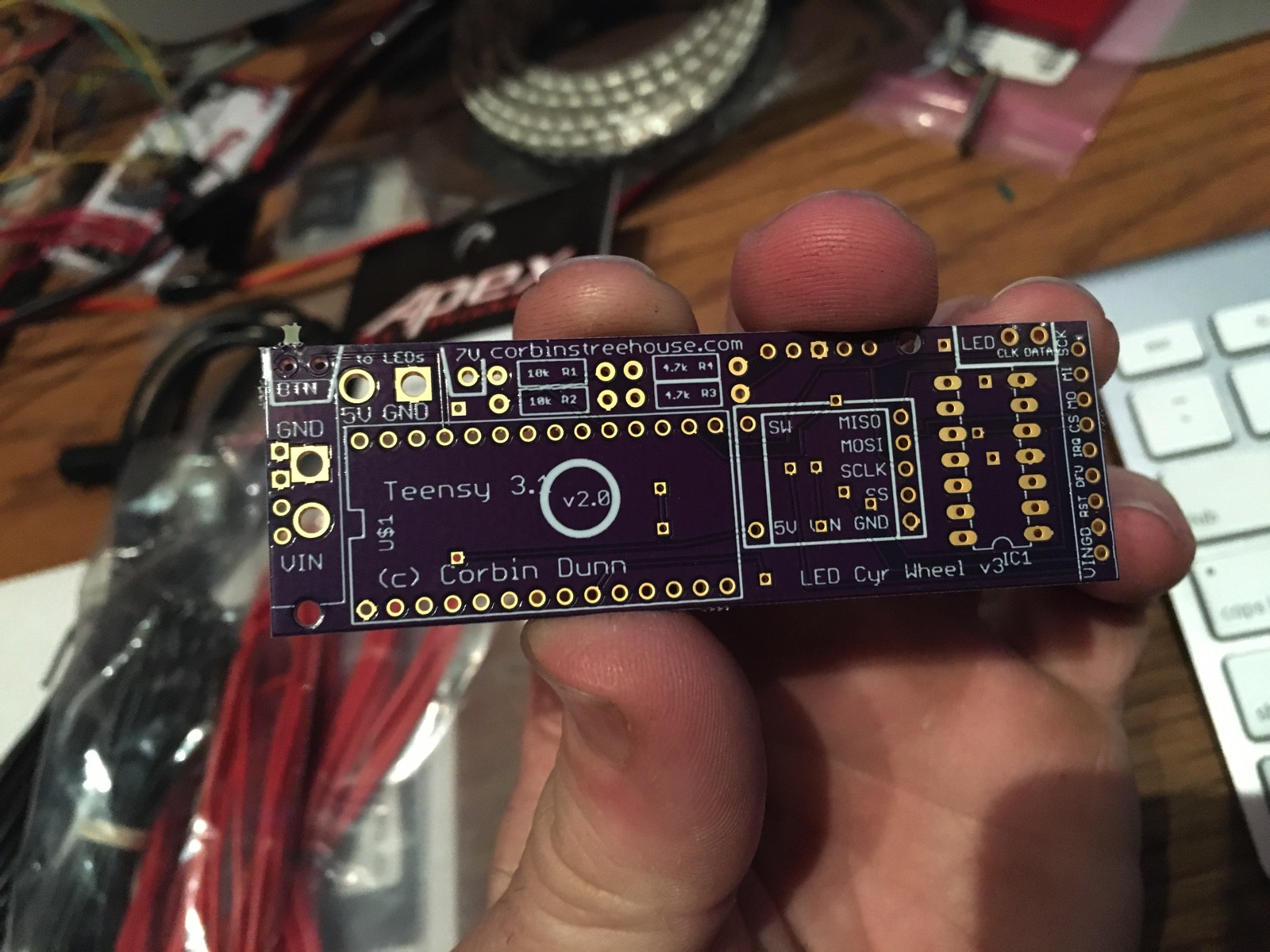 A few days ago I got my new LEDs (144 per meter). A month or so ago I ordered some more at 60 per meter, and decided to step it up for this next wheel! I got them direct from China via aliexpress.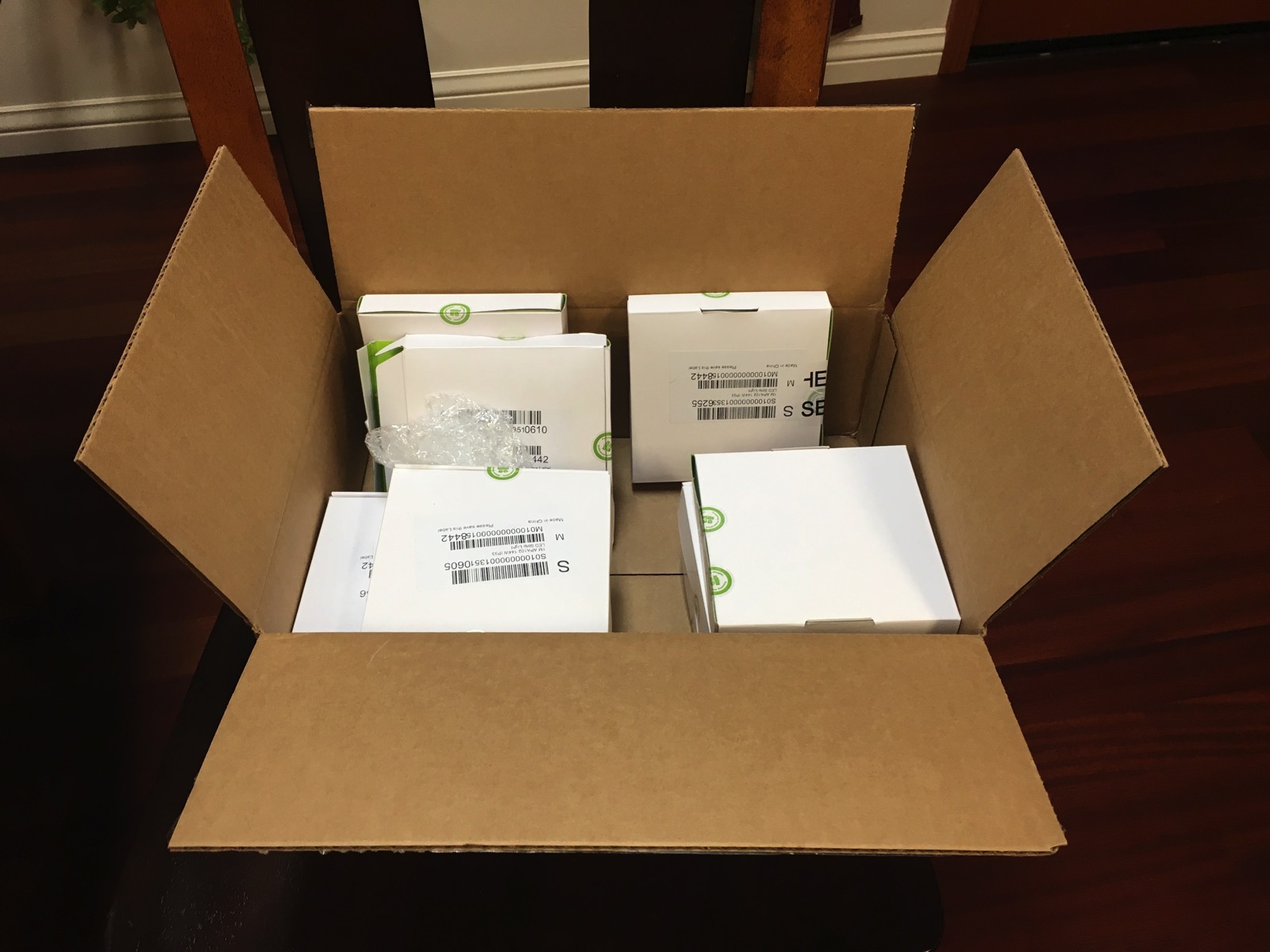 ---
---