LED Cyr Wheel v3 is in the works.
I've been obsessed with making another LED cyr wheel that has improvements over my last one: Persistence of Vision (POV), better pattern sequence creation, and Bluetooth LE support. 
I'm currently working on a PCB that connects all the bits together. I made one of these PCB's last year that worked, but was with my prior design using Wifi. The wifi connection was neat, but too slow; latency for connection was just unbearable, and the chip couldn't create an ad-hoc network, requiring you to make it join a network in some way beforehand (i.e.: credentials stored on the SD card).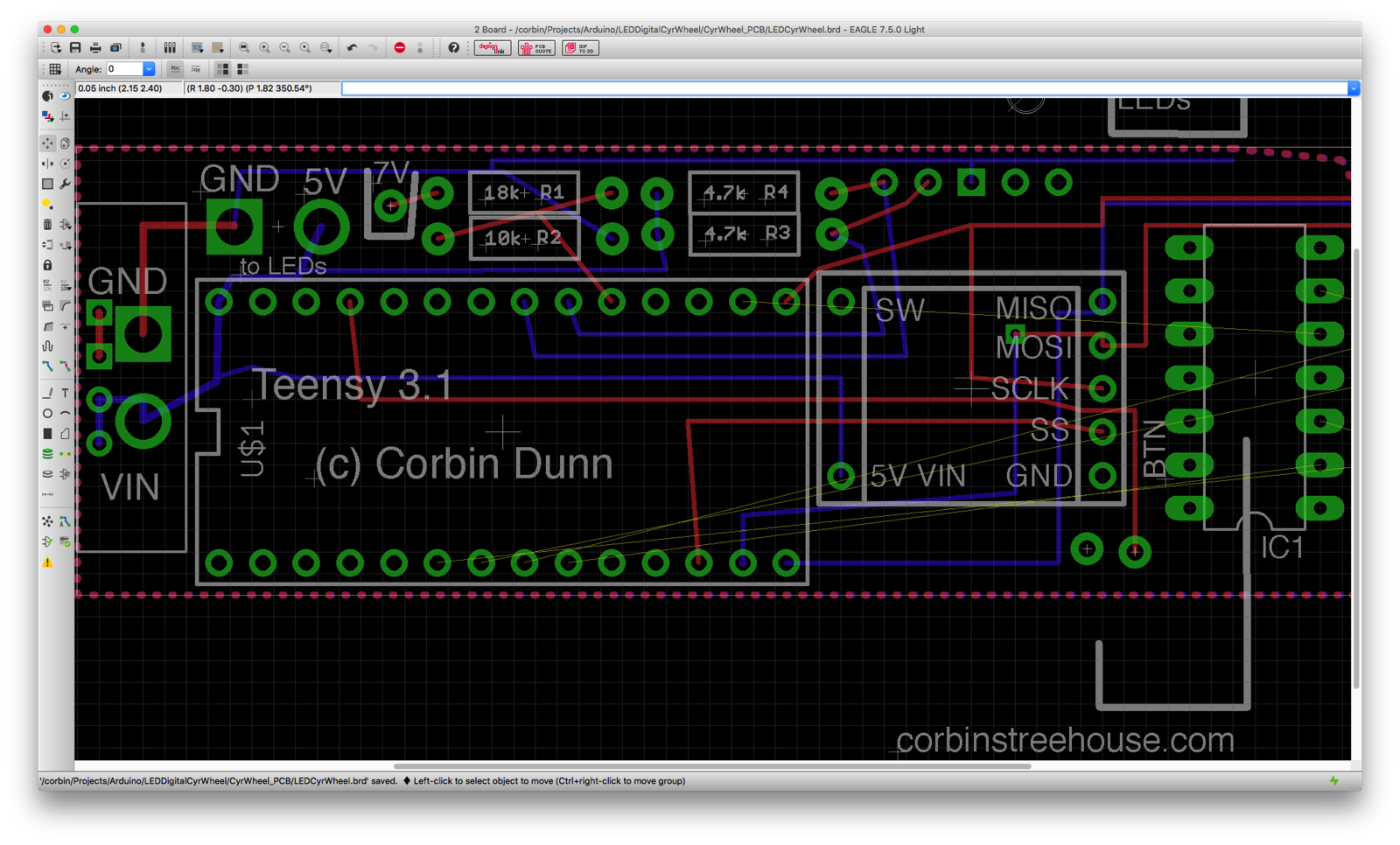 ts 
---
---