The Electric Bug Chronicles: Yeah, those skid marks on Highway 85 are mine…
Oh boy…
My bug needed new brake pads. I go through them crazy fast, as I drive down the famous "Highway 17" on a daily basis and my car doesn't do any re-gen braking. This means I "ride the brakes" the whole way down. About a month ago the car started pulling hard to the left, so I popped the front tires off and the front right pad was way worn down. I ordered a new set from CIP1 (accidentally ordering the wrong ones first…) and put them on one evening 30 minutes or so before I had to go somewhere. The brakes screeched like mad for quite a while, and only now, about 200-300 miles later, are they starting to calm down. I know that this is partly because I didn't grease them well enough, but I was okay with it. 
With fresh new brake pads I got to test them out right away at the intersection of Highway 17 and 85. I hopped onto 85 and quickly made my way into the "carpool lane" and started accelerating to avoid stalling traffic, but the car in front immediately started braking hard. I had to slam on my brakes, and did it a little too hard, locking up the tires. Yeah, no anti-lock brakes and I quickly pumped them to make me stop faster, and luckily I didn't slam into the car in front of me (not even close — but I was nervous for a minute!)
A few days later I'm getting onto 85 again and see some long skid marks in the fast lane. Yeah, those were mine…
Check out all the electric bug chronicles!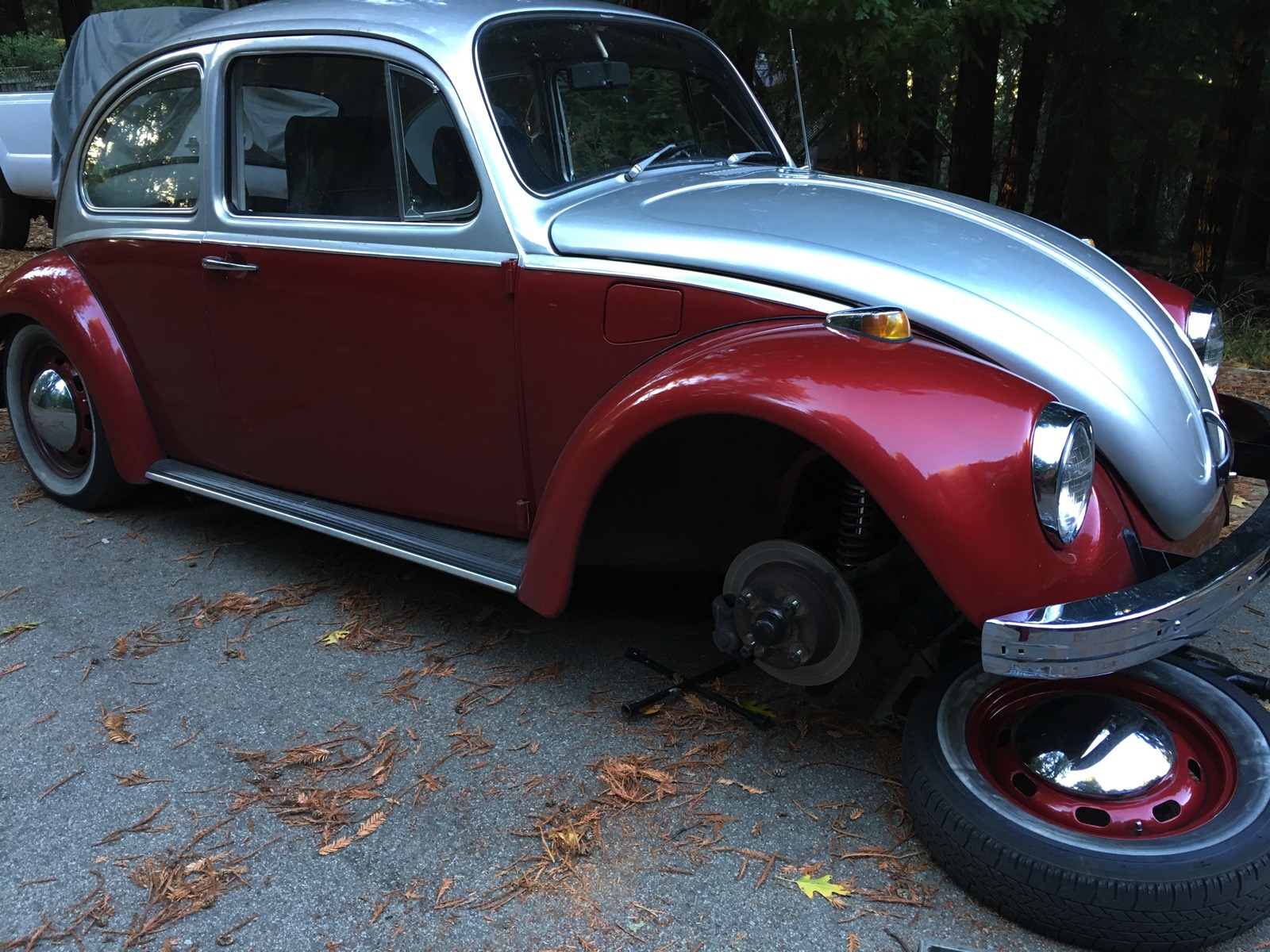 Check out all the electric bug chronicles!
---
---