Plug Bug: New front brake pads
I wear out brake pads faster than normal since I don't have regenerative breaking or a normal "ICE" engine to slow me down. I replaced my first set of pads really quickly, but the second set seemed to be lasting a lot longer. I would keep an eye on them and see how they were doing every now and again, and a month or so ago they looked good. But today, the bug's brakes were screaming (a crunchy metal on metal sound), and I knew something was up. The bug has also been pulling slightly to the right when braking, so I wasn't too surprised.
The front right disc brakes looked like this: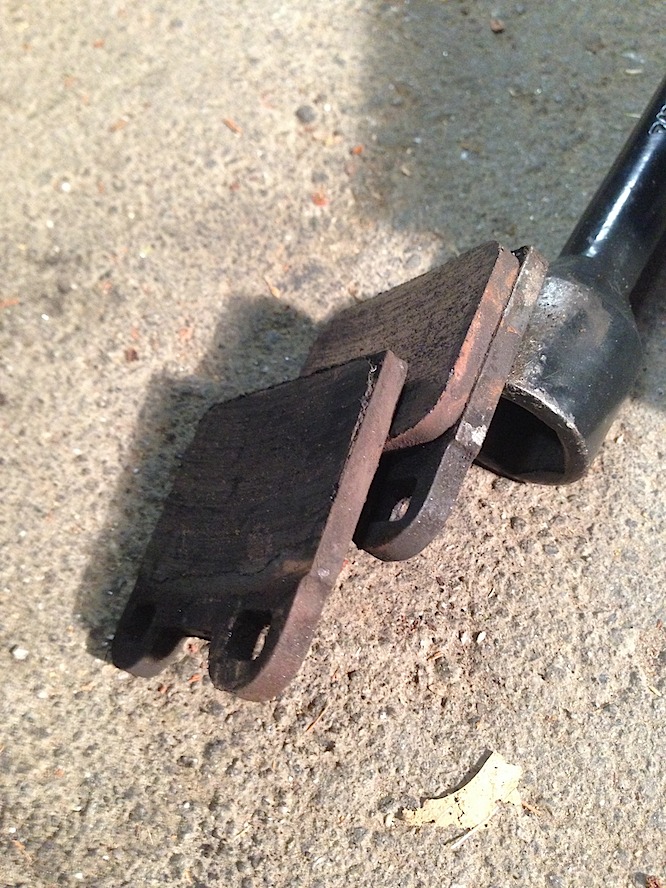 The cheap EMPI disc brake calipers aren't as smooth on one side, and the wear was twice as much on one pad as the other half! Of course, when I checked them, the pad with good wear was on the outside, so it was the one I could see and verified looked okay.
Doh! I replaced them tonight (I had a set on hand just in case!). The 'ol Electric Bug has 32,170 pure EV miles.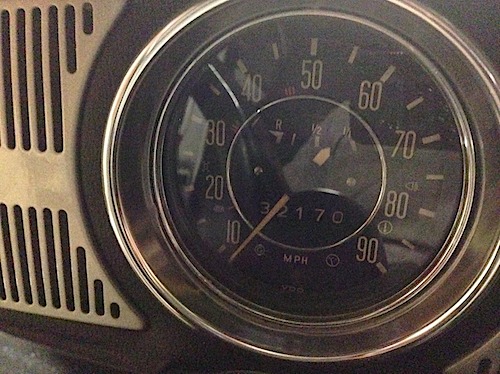 I got about 20k miles out of those pads; I could have gotten at least 2-3k more if the wear was even.
---
---