Coffee Cup Stirling Engine
Over winter break I started on a project I've been wanting to do for a long time. A coffee cup stirling engine, made from scratch based on plans from Jan Ridders.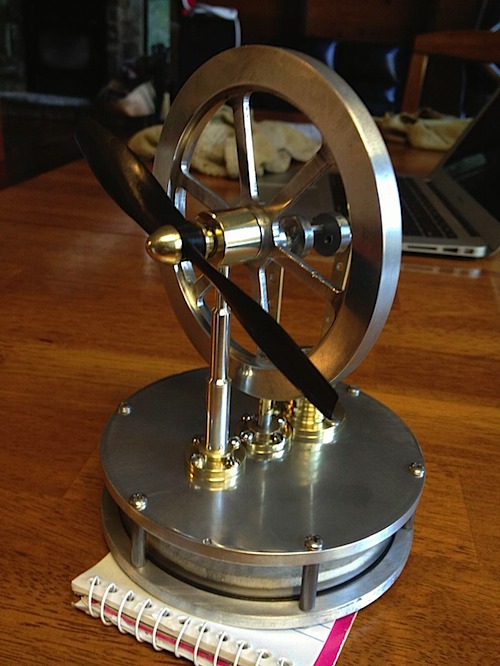 It "almost works". The bearings seem to be too big, and the shaft has a lot of slop. I had machined the shaft to the side I thought the bearings were going to be (3mm), but they are larger! I need to remake that part and see if it works.
Some work in progress shots. Power piston (graphite), cylinder (brass), crank shaft (steel), flywheel (alum), stand (alum in brass).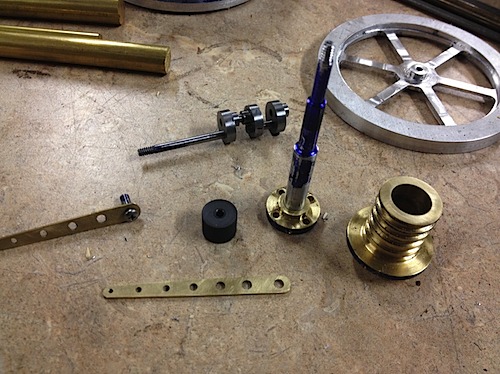 Several tries to get these right: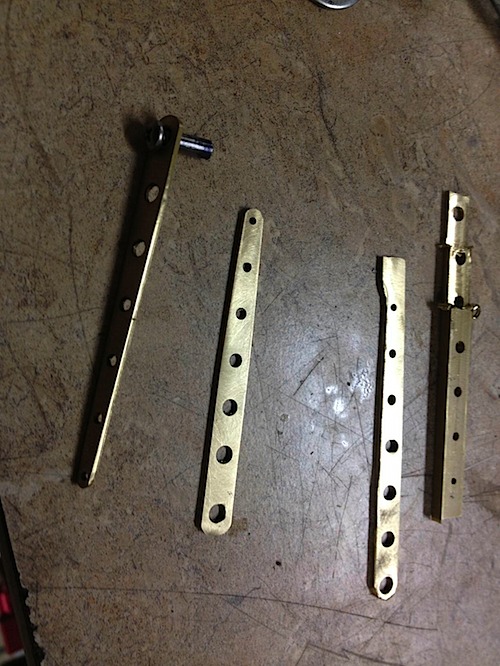 Flycutting stuff and testing the displacer fit in the groove.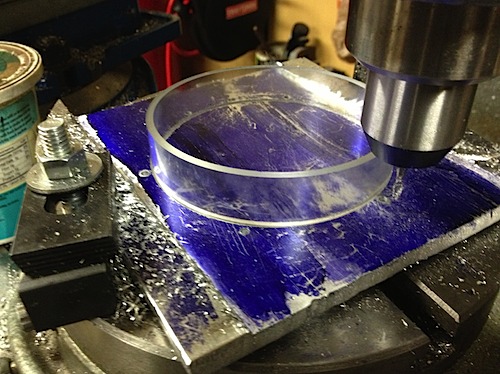 Making the flywheel: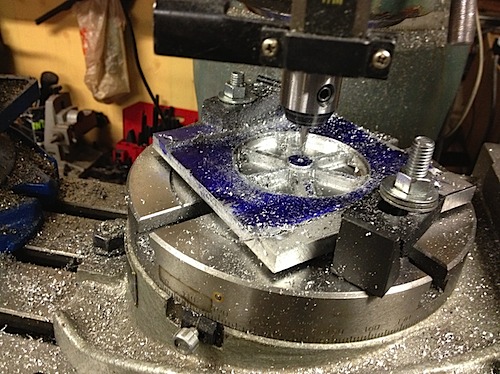 ---
---