I had to do some work on the Electric Bug lately.
I replaced the right rear wheel bearing (I did the left a while ago). It was starting to get sloppy.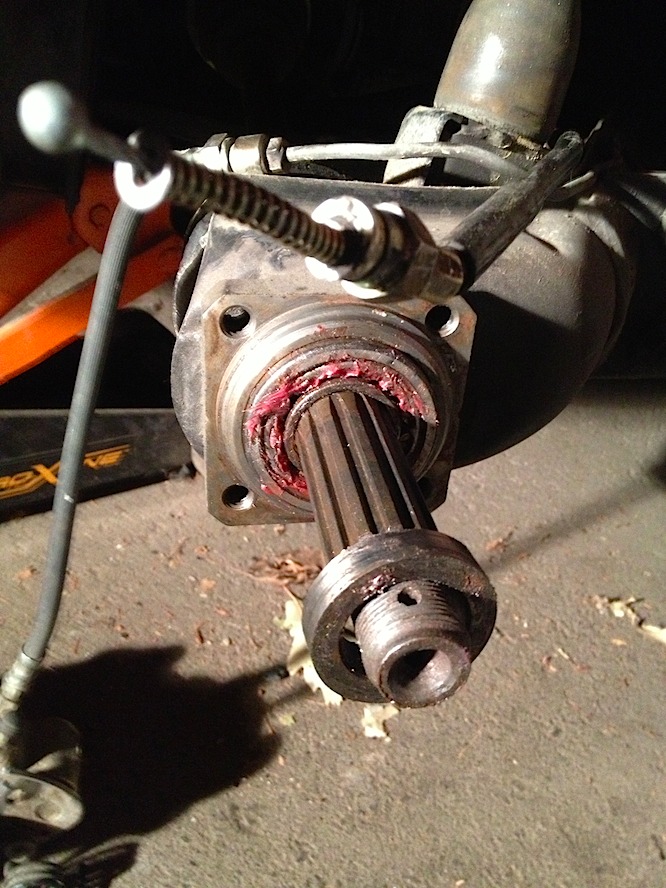 My steering box was leaking oil, and it had vertical slop where the arm attached to the box. I think this can somewhat be adjusted out…but the leaking would have been hard to fix. Turning in corners was starting to shake quite a bit, so I needed to do something. So, I bought a new EMPI one (unfortunately, the quality is kind of crap, it seems to have more play than the old one). Replacing it was a pain…it took me a while to get it all adjusted right, and figure out some other things that were causing the front end to shake. It turned out to be all of the following: the old steering box, the steering arm adjustment being loose, the attachment of the arm to the steering being loose (despite using the required torque spec). The car now has a lot less shake at high speeds and when cornering.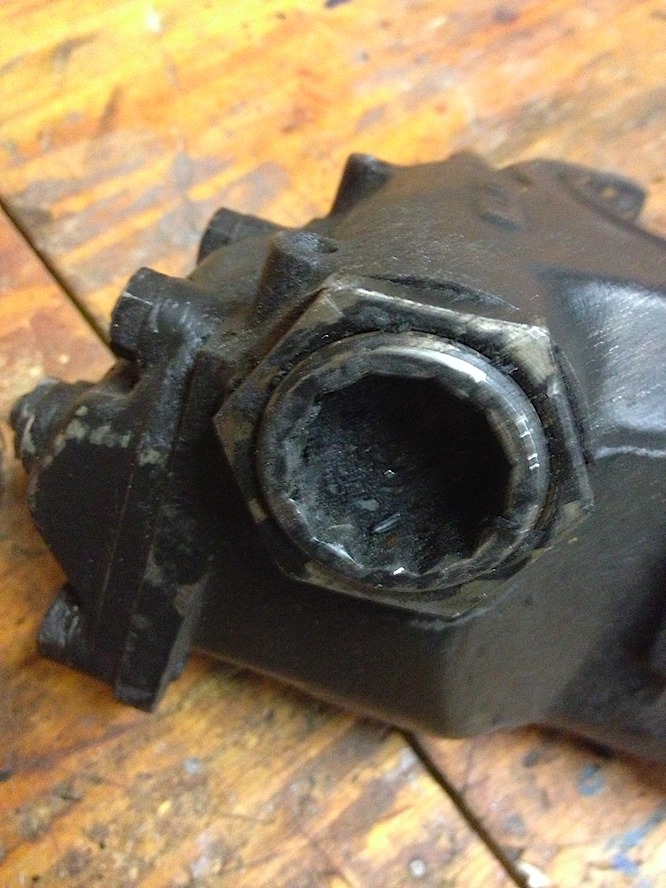 And, I've got over 19k electric miles now! (this picture is a few weeks old):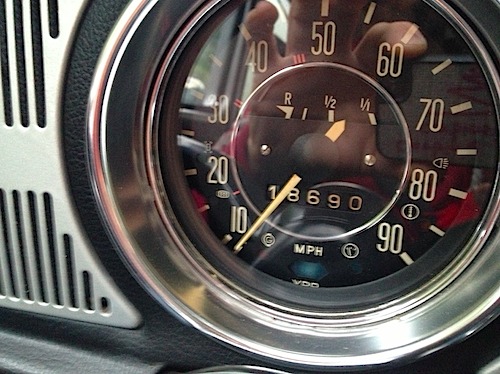 Unfortunately, I need to replace the rear tires soon; after only 19k miles, they are pretty darn worn out. I should have rotated them a while ago! I tried rotating them recently, but it made the front end shake even worse due to them probably being unbalanced.
---
---