A few weeks before Burning Man, I made another Aerial Cube. This time I used 1.5″ tubing, and it turned out better than the first one.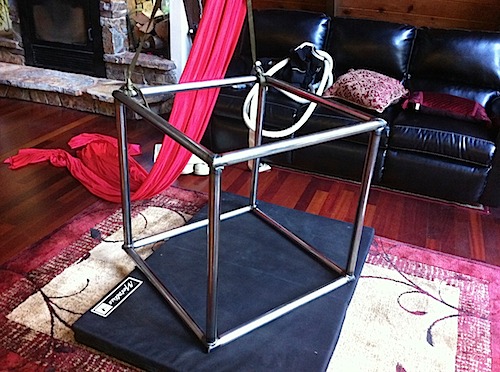 The previous cube was 1″ tubing, which was a little to harsh on the body when you leaned on it. This cube feels much "softer" and people are less prone to getting bruised on it.
Literally minutes after I was done with it, Taylor and Kat hopped on it and started playing around.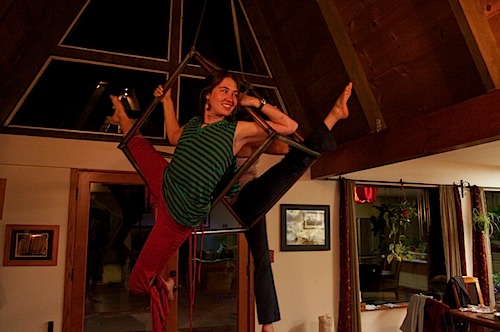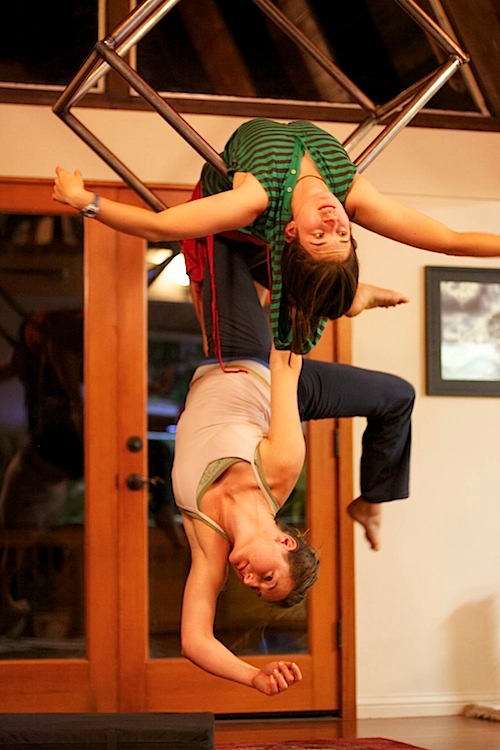 I brought it to Burning Man for Circus Boot Camp, and it was also a big hit — people loved playing on it.
Here's a quick synopsis of how I made it:
* Cut off a 45's with the metal horizontal bandsaw on one end: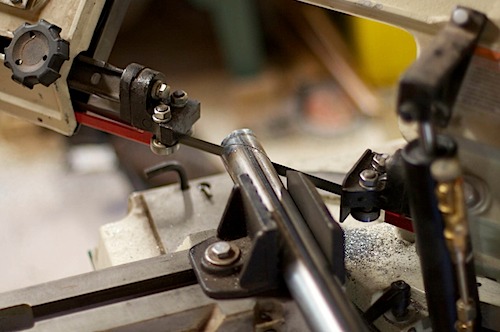 * Rotate the tube 180 to cut the other 45 and use a stop on the other side to cut the pieces all to the same length. I think I roughly used 28″ (but I have to double check).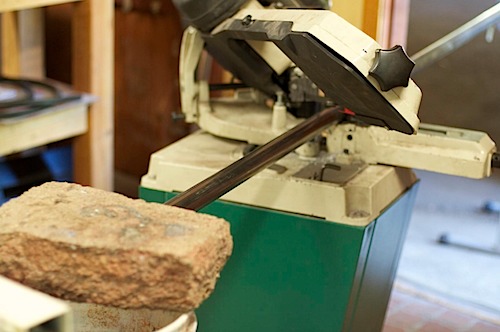 8 pieces were cut to this length. I ground the corners so I could get some good welds, and set them up with some 90 degree rulers to get it all straight: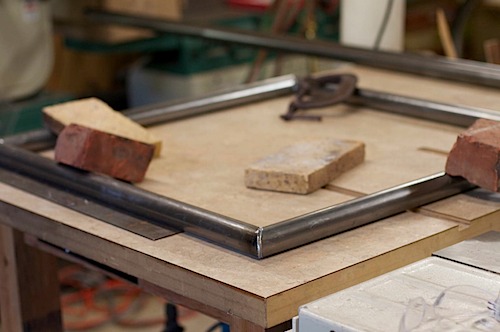 I mig welded the square, and made another square. It was then a matter of connecting the two squares. I calculated the length for the tubing, and went about 1/4″ longer: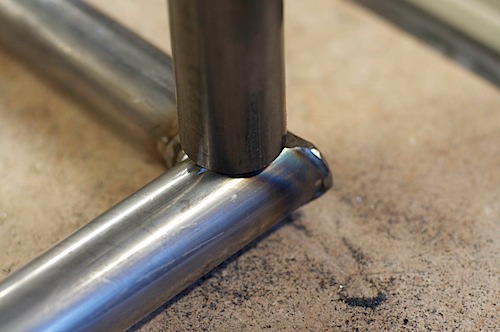 I then hand ground off a shape to make a slight fish mouth for it to fit better and then welded it all together (well, first it was tacked, and then welded for reals):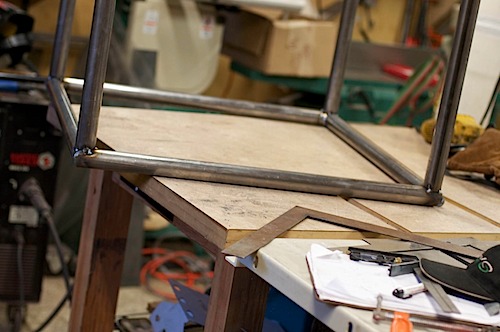 After one square was on, I then fish mouthed the other side and welded on the second half on top (second half not shown, but you should get the idea):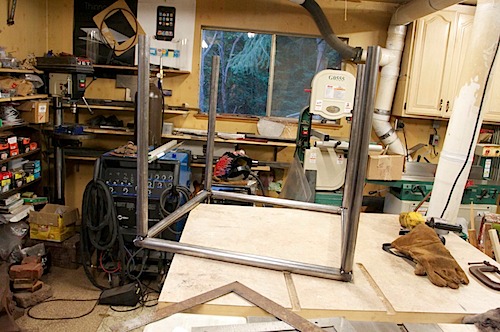 Cost for the cube: about $80 in mild steel.
---
---