Plug Bug: Front end restored
The project is slowly moving along! The front part of the bug was a little rusty and had some of the paint gone from a fuel leak. Here it is all sanded and painted with "Chassis Black" from Eastwood, and the new master cylinder and brake hoses in: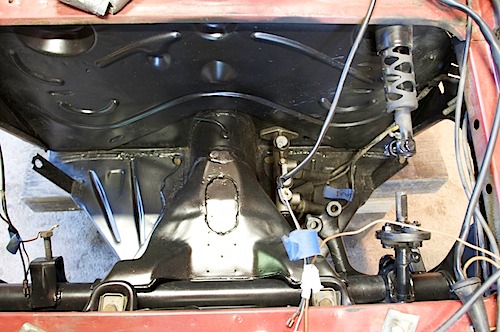 I got a 2″ shortened beam to better fit with the drop spindles, but the steering box wasn't lining up quite right. I had to grind off the little alignment things on it to get it to fit right, and at first I didn't think it was going to work. I called the company I bought it from, California Imports, and basically they said you sometimes have to tweak stuff to get it to work. So…I tweaked it to work.
Front disc brakes look awesome, and the front end suspension looks new (half of it is!):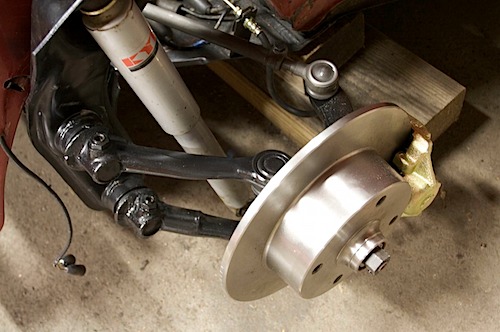 I bought shortened tie rods, but I didn't buy a shortened sway bar. No problem; I cut it: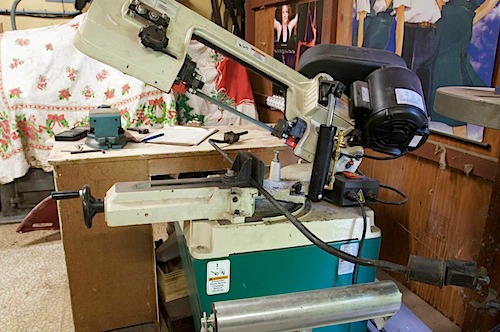 Removed two inches and hit it with MIG: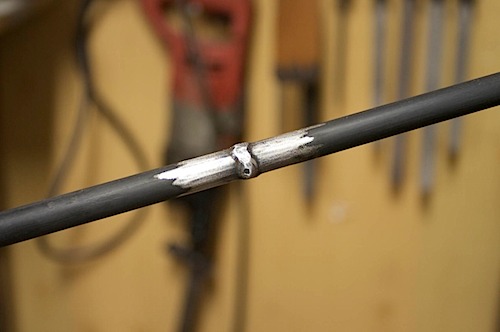 Getting the rear axle nut off was not happening with my wrench. I bought a "torque miester" and it made my own little adapter to not let the wheel spin spin — a steel plate with two holes drilled in it that bolts into two of the tire nut holes. It worked really well and was easy to get the nut off.
I powder coated the new rear disc brake adapter — I bought the "better" one from California Imports and it had a cast iron adapter and pushed the wheel on: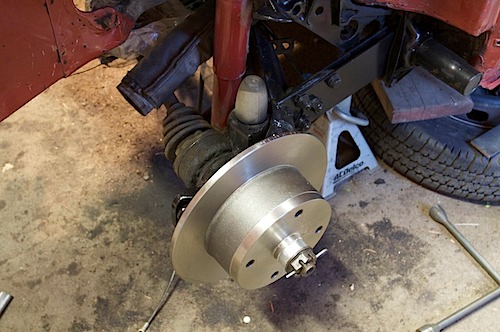 I got new brake hoses (steel and rubber) for everywhere, but didn't realize I needed a longer one for the disc brakes. I ordered the longer steel hoses, but I didn't like how they hung out in the free space. I had an extra rubber hose, and it worked perfect with the original steel host length, so I used that: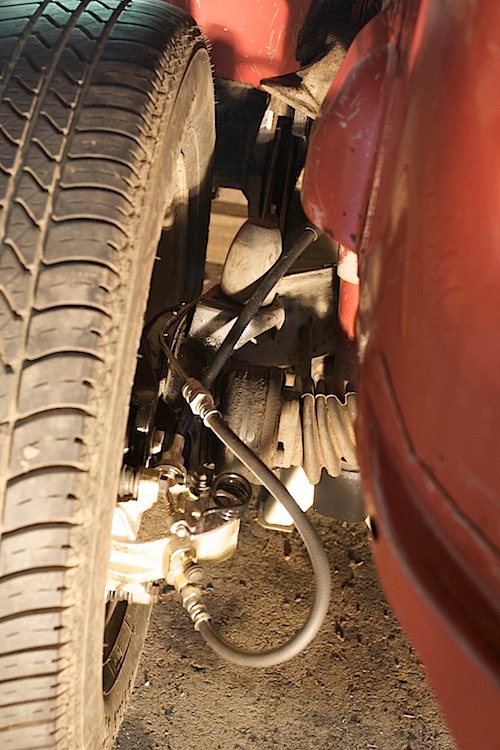 I still have to get another one for the other side and then bleed the brakes.
The EMPI brakes had some clearance issues both in the rear and the front. The disc rubbed slightly on the rear, and the front looked too close to it on one side. The front I fixed with small washers as spacers; each side needed a slightly different thickness. The rear I had to mill off a slight amount on the brake to get it to not rub on the disc: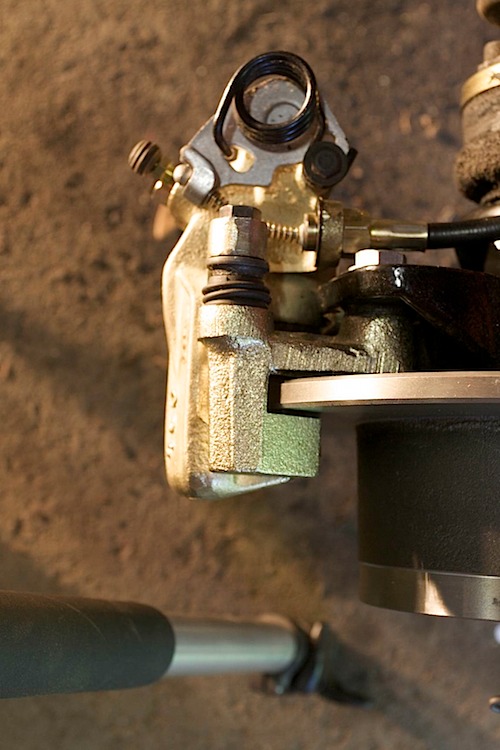 The main pan was pretty rusty; I sanded most of the rust out, but it had a lot of pits. It didn't seem bad enough to replace, and I didn't want to spend the time replacing it. So, I used some "Rust Encapsulator" from Eastwood to seal in the rust and stop it from doing bad stuff: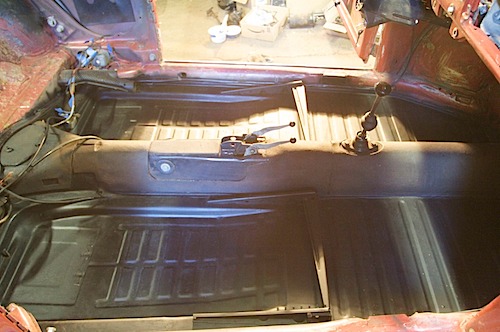 I then painted it satin black with more of the 'chassis black'.
The top was slightly rusty; I used some "Rust Dissolver" from Eastwood and it worked better than I hoped! In the picture below the raw steel was all slightly rusty (like the lower bit that I clearly missed).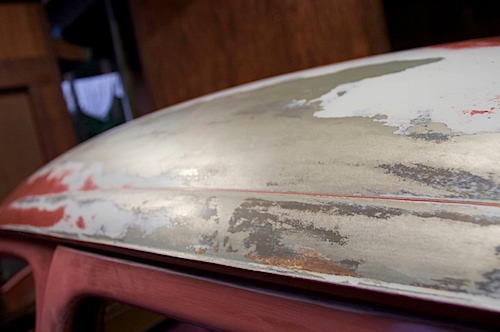 …anyways, no electric vehicle work done yet, but I now have a bunch of parts from Evolve Electrics:
Adapter plate
PFC30 charger
DC-DC converter
Wires, shunts, fuses, etc.
The controller, pedal, and water cooling should come in a week or two. The batteries may take up to two months….but i'm hoping they will be here sooner than later.
---
---