Plug Bug: Interior Out and Rust in Back
The project is slowly moving along. I'm working on restoring the car and took most exterior stuff off in preparation for body repair and paint.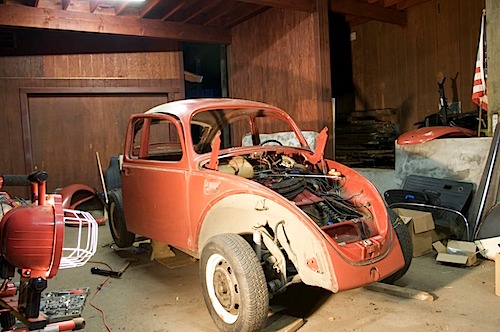 I'm planning on upgrading to disc brakes and lowered spindles to drop the front a little bit.
I've been taking a lot of pictures as I go; mainly so I can remember how it all goes back together!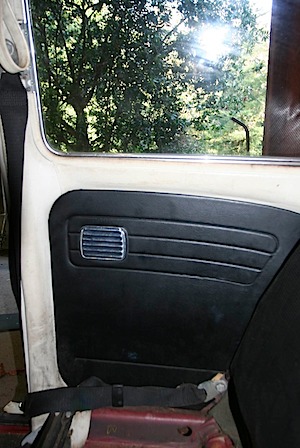 The worst amount of rust is the luggage compartment behind the back seat. After I pulled the carpet away I noticed there were holes rusted through. I'm planning on building battery boxes here, and instead of ordering a new panel (only about $200) I'm going to weld in some sheet steel and cut out the rusty part: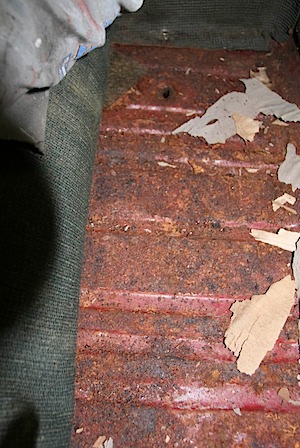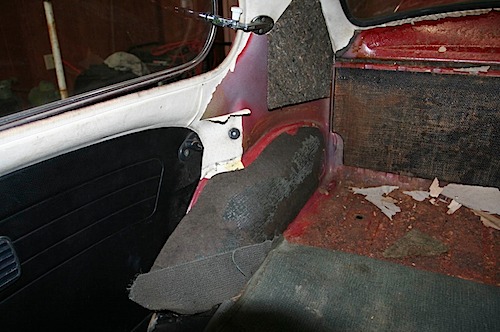 I originally was going to cut pieces out, but I think one big piece will be easier.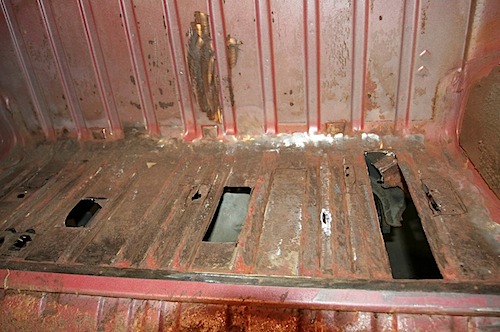 The floor pan has a little bit of rust that I cleaned up with some sander wheels on the grinder. It doesn't seem bad enough to warrant replacement — there aren't any holes, and it doesn't have any signs of rusting through. That's good news, as I didn't want to have to deal with replacing it.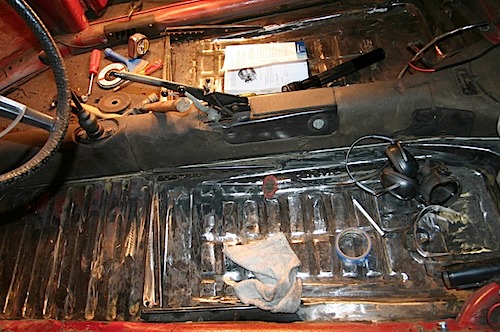 I'm a little behind on the blog. This is what it looked like a few days ago.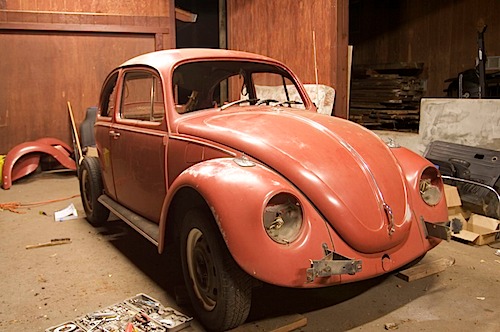 ---
---