Plug Bug: Step 1, Research
I'm now learning as much as I can about electric cars and how to convert my bug. I'm going to document my process so others can benefit from the research that I do.
So far, the best site for information is:

I've been learning a ton, and did an initial post on the forums introducing myself. The first step is for me to brush up on electricity. I've been re-reading my physics book, but their basic 101 is a great intro: http://www.diyelectriccar.com/forums/showthread.php?t=6535.
I've also been collecting some websites and conversions that I find interesting.
1. The "Elec Bug" by Travis Tyler is a great conversion. EV Gearbox Magazine did a great writeup and interview with Travis. I emailed him and he is a great guy, and I'm sure I'll be asking him a lot of questions.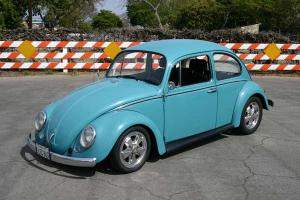 2. The "Green Scene" '75 electric bug. This site also has a lot of great info. They went with lead acid batteries; I'm going to stick with LithIon to get better range.
3. The "Volts – Wagen" – by Roy Mann.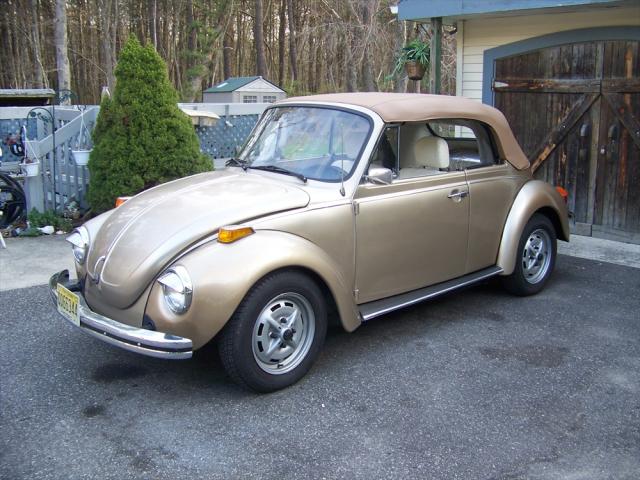 So far what have I done to my bug? Not much, but something: I removed the gas tank. I'm almost 90% done with my upstairs railing, which I really want to complete before jumping into the bug.
Update: April 29, 2010
Some more projects that I like (mostly AC systems):
* Electrovolvo by Martijn Hendricks in the Netherlands (photo by him). He is using MES DEA motor, which I'm currently considering.

* "LivWise" 2009 Toyota Yaris by Stephen Taylor. Using an Azure Dynamics AC24 motor.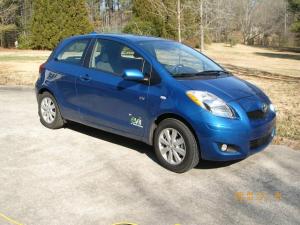 * 2001 Suzuki Swift "SwiftE" — this thing has nice range and uses an HPEVS AC50, which I'm potentially thinking about using. It's comparable to the AC24 used above. Also see his build thread.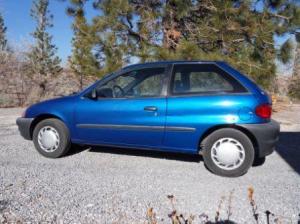 * 2009 Mini Cooper Clubman "MINI-ME" Uses an MES DEA 200-250 30kw continuous motor, which I'm also considering using (it is powerful!)  Also see them build it on evtv.me. This build looks totally sweet! But, they are really spending a fortune on it ($30-35k for the conversion, yikes!)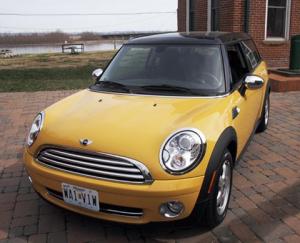 ---
---