I've been working on creating a railing for the upstairs portion of my house. I wanted to create it out of steel and have some cool curves in it. I needed a bending jig, and after experimenting with wood I realized it wouldn't withstand the forces I was exerting on it for the curves I wanted. So, I made one out of steel.
The jig is just clamped to my table.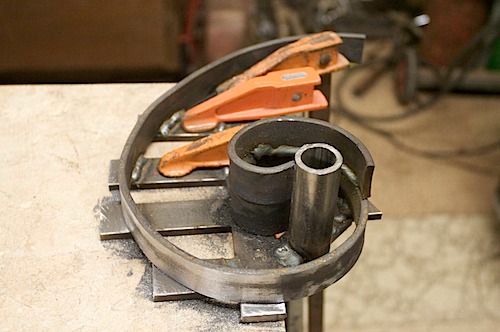 It consists of some 3/16″ steel (I think) hand bent to the curve I wanted. The circular tube piece is to act as a strong resistance to the bend. I smoothed it out the outer edge with a file, and added another curl on top (welded in the center) to get the curve started: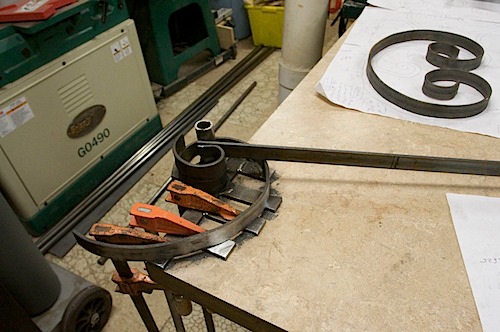 Once the curve is started it can be dropped into the lower curve area and the curve finished: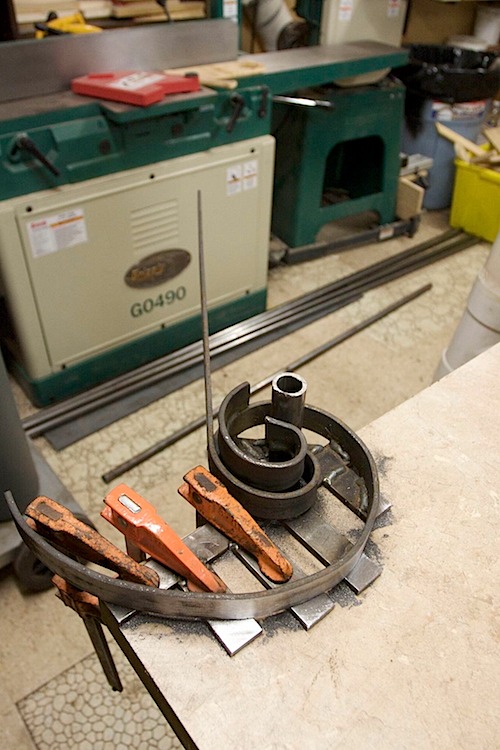 Resulting curves: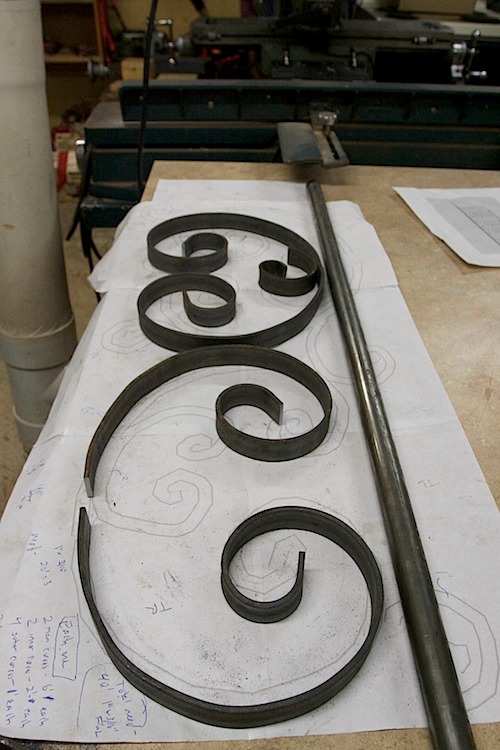 Hopefully google will index this and help other people who are trying to figure out how to do some bends.
Some sites that inspired me:
http://www.mig-welding.co.uk/forum/showthread.php?t=7802
Bending Jig on Google books.
Hand done curves — great for art, but bad for consistent curves.
---
---