Machining a unicycle clamp
I needed a brake adapter for my KH36 to go with a new handlebar I made. I finished the handlebar a few days ago to replace my red one. The red one was made of thick steel, and doesn't have quite the right angle I want.
Old red one on the left, new one on the right: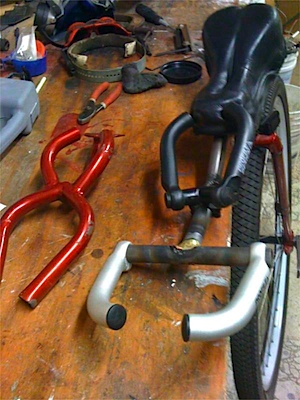 I also need a brake adapter, since the magura brake will not fit on the bar ends.
I had some cromoly tubing that was the wrong inner diameter, and way too thick. I used the lathe to turn the tube to the correct diameter by using a boring head on the inside, and regular lathe tooling on the outside diameter.
I also turned some little clamps out of cold rolled steel (seen on the right). The top is recessed to hold a regular allen head bolt, and the center is tapped. The sides are milled to a slight circle so it can side on the edge of the tubing. Only one side needs to be milled, but the other side is milled to save weight.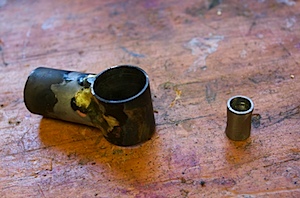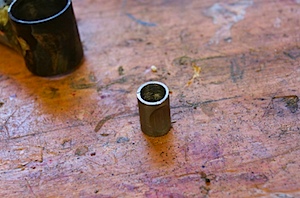 Here is a picture of where it will go. It will be brazed on, and then cut through horizontally with a hack saw. This provides an easy way to clamp the thing onto the handlebar.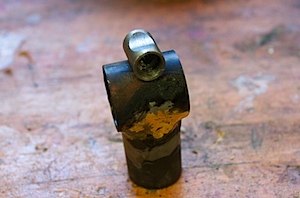 It takes me way too long to make such a simple part.
---
---