Zebu Cart, Madagascar (HDR)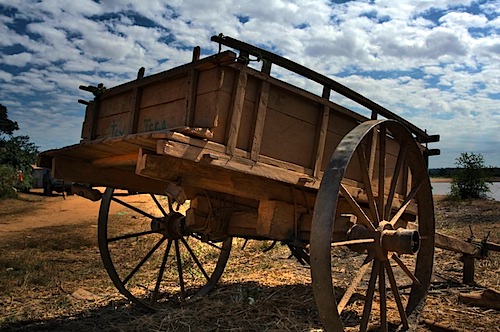 Louise and I just returned from a two month vacation/honeymoon. The first month was spent in East Africa, unicycling about 550km from Nairobi, Kenya to Dar Es Salaam, Tanzania. The tour was organized through a kiwi group called Escape Adventures. I took a lot of photos when in East Africa, but concentrated on doing a lot of video of the unicycling, and I hope to put together a little documentary on the adventure. I also took a lot of notes on the adventure; mainly so I can remember what was happening.
The second month was spent in Madagascar, touring all parts of the island except the north and very south. We rarely took out the video camera, and I took a lot of pictures. At the end of both trips I had nearly 25 GB of pictures. Most of the pictures are 8-9MB RAW files. I am going to share some of my favorite pictures from the trip, and hopefully write a story of our adventures there.
---
---