Couple pictures from SD Muni Weekend
I only took a few pictures. Here they are: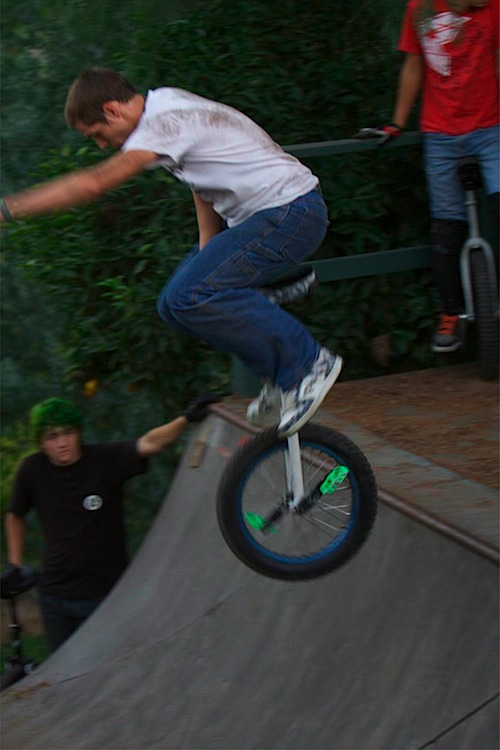 Cody doing a kick flip trick off the ramp at Mile's house.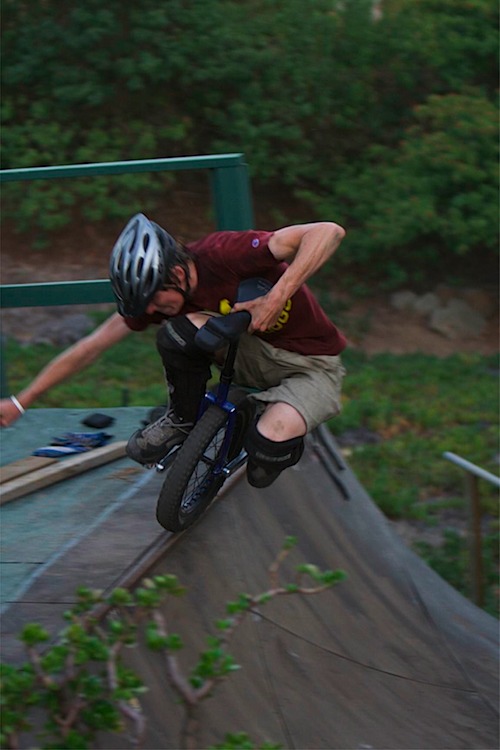 Max, reaching the top. Amazing. Simply amazing!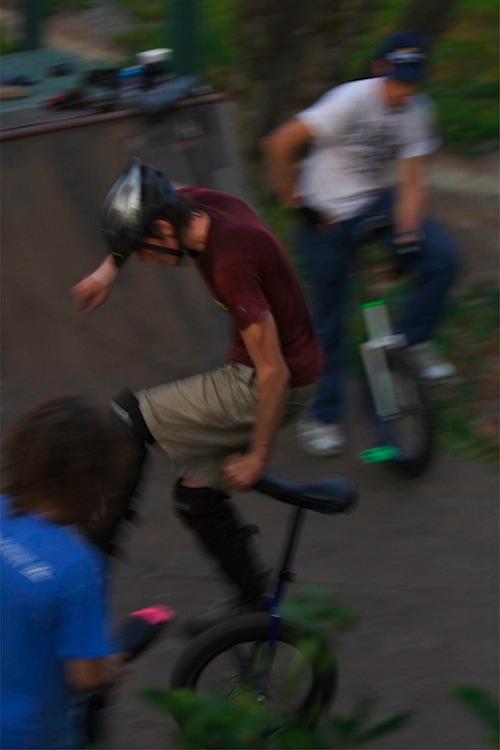 Max trying street moves.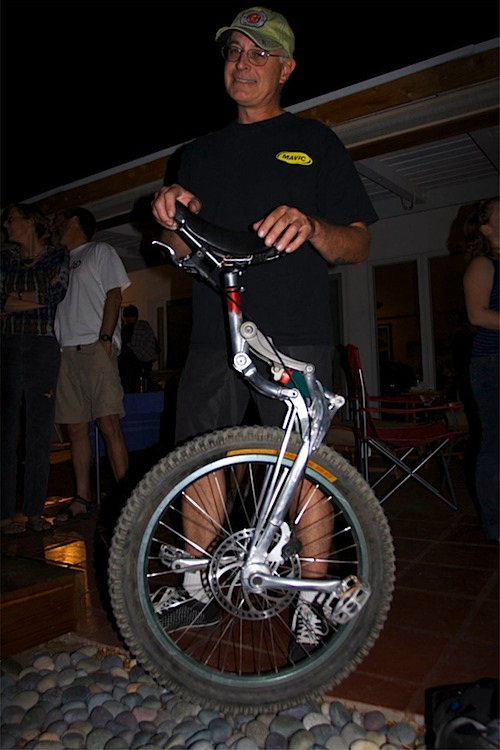 A suspension unicycle with a disk brake. It felt a little too coshy when I tried riding it, but I didn't give it a real go.
---
---