"Ride the Lobster" Unicycle race — cover article
Howdy! I forgot to pick up a copy of this newspaper in Canada, but it was quite cool as I was on the cover (lower left) at the start of the last day. Click for a larger picture, or see the blow up below: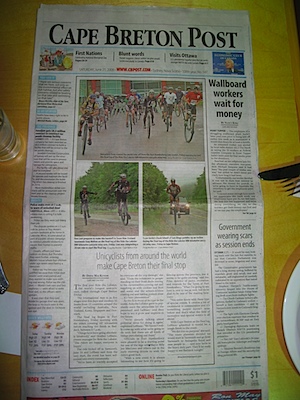 Tha's me, on the left! Sam is in the red/white in the middle, and Ken is on the right side in all black.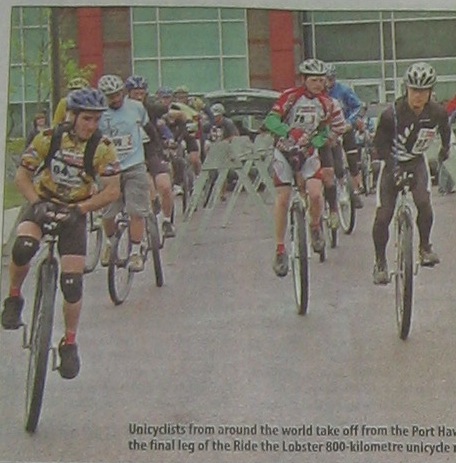 ---
---