Ride the Lobster! Unicycle race…
I mentioned before that I'm going to be "riding the lobster". One of my team mates, Kevin, had a great article on him in the good times (a local paper in santa cruz):
http://www.gtweekly.com/unicycle-adventures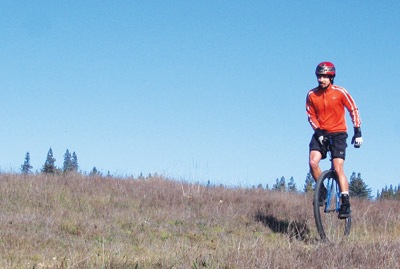 Check it out!
Speaking of a unicycle ride, I'm going to be doing a unicycle tour in Vietnam in March, dubbed "uninam": http://uninam.net/
..it's time to start training! Today Louise and I are going to do about 18 miles to get warmed up for it.
corbin