Leopard, the new Mac OS 10.5, is out!
There are a lot of new features, but not everything is mentioned on the features page. Here are some of the cool "power user" features which you may not know about:
The Open and Save Panel (implemented in Cocoa, also known as the NSSavePanel and NSOpenPanel)
1. There is a new Icon View mode with options: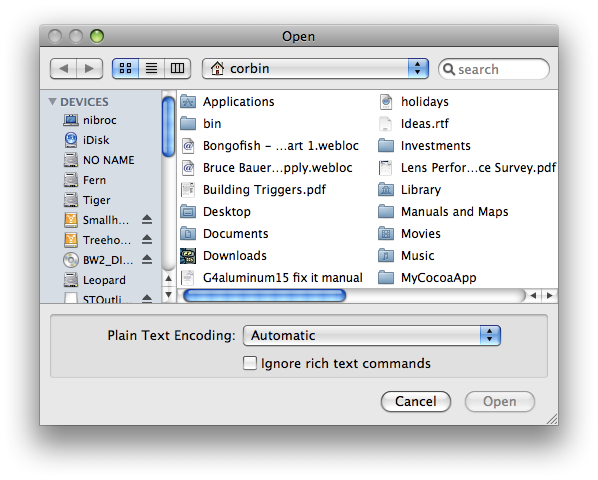 However, the way to change the icon size to be small (as seen above) isn't obvious. Click and hold down on the icon view segmented cell and a popup will occur: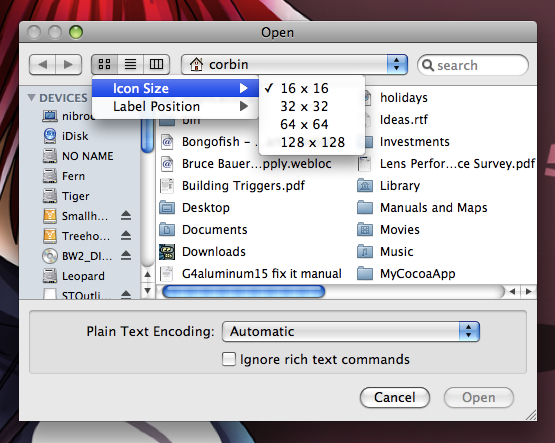 2. You can now insert items in the panel (and Finder) "side bar" by drag and dropping directly from the views (you couldn't do this on Tiger!) You can also rearrange or remove items.
3. When you have an item selected, cmd-r will "reveal" it in Finder
4. When you have an item selected, cmd-i will give the Finder "info" window.
5. If you perform a search, you can save the search (just like in Finder). In addition, you can save it just for that application: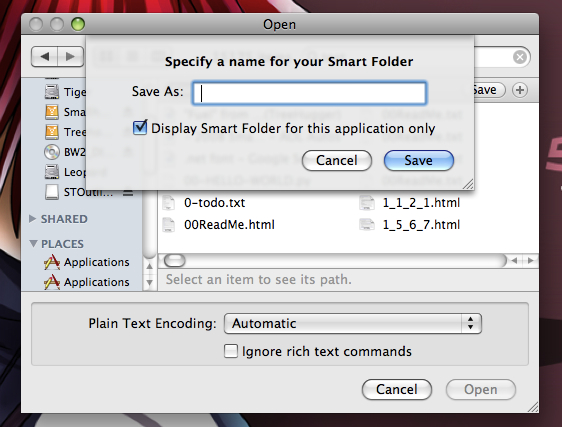 …and it appears in a special sidebar section for just that app (to remove it, drag it out):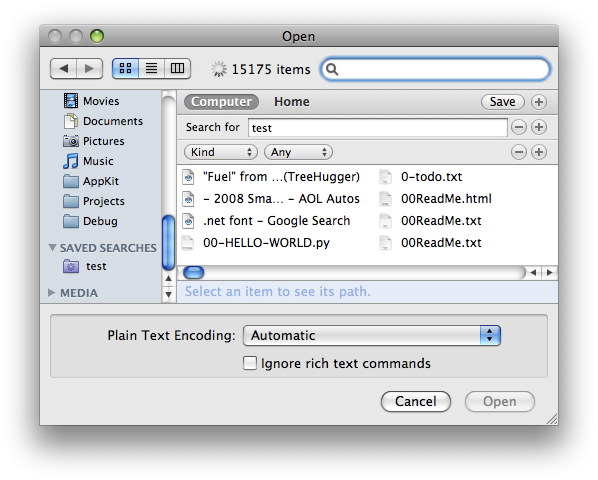 That's it for now. 5 new features not even included in the top 300!
---
---