---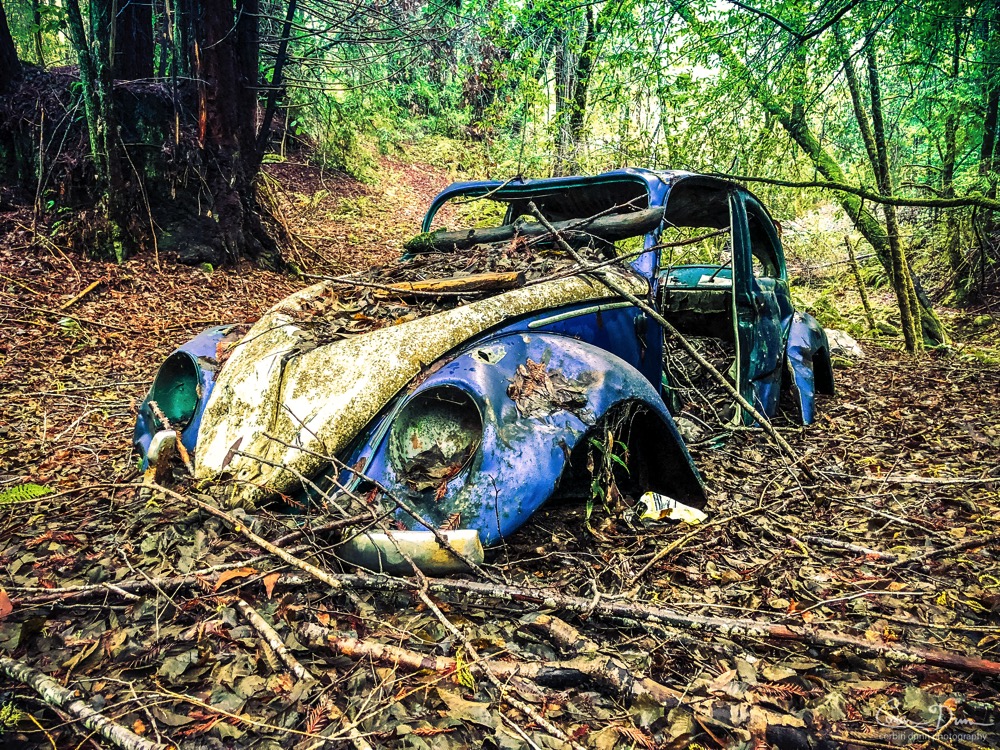 Down by the river off of East Zayante Road in the Santa Cruz mountains is an old VW bug that is slowly rotting away. 
---
This entry was posted on Sunday, February 4th, 2018 at 6:41 am and is filed under
Photography
. You can follow any responses to this entry through the
RSS 2.0
feed. Both comments and pings are currently closed.