---
My wife requested one thing for Christmas: a custom made jewelry rack. Originally I was thinking of welding something together out of old gears and sprockets, but the power went out right when I was about to get going on it. Instead, I went outside with the chainsaw to cut up some old wood for the fireplace. One oak tree stump has been rotting nicely and was full of termites. I hacked off a quarter and noticed how beautiful the wood looked, and quickly got inspired to save the wood. I made a few slabs by hand, and then had the great idea about using the wood for a jewelry rack. The power was still out, so I started hand planing the wood. It was going way too slow, and I already had the generator running to keep my fridge cold, so I decided to plug my angle grinder into it. This made some quick work of the wood, and got it shaped a bit nicer. I then used the belt sander to smooth it out. The top of the piece was heavily rotted and not looking so great. My buddy Jason gave me a cheap Harbor Freight sand blaster, and I managed to get it going well enough to blast off the top of the wood (once the power was running again). I did a straight cut on the bottom with my band saw, and screwed it on to a piece of redwood that I had laying around. A few hand coats of some satin water based varnish and I had made a really cool jewelry rack!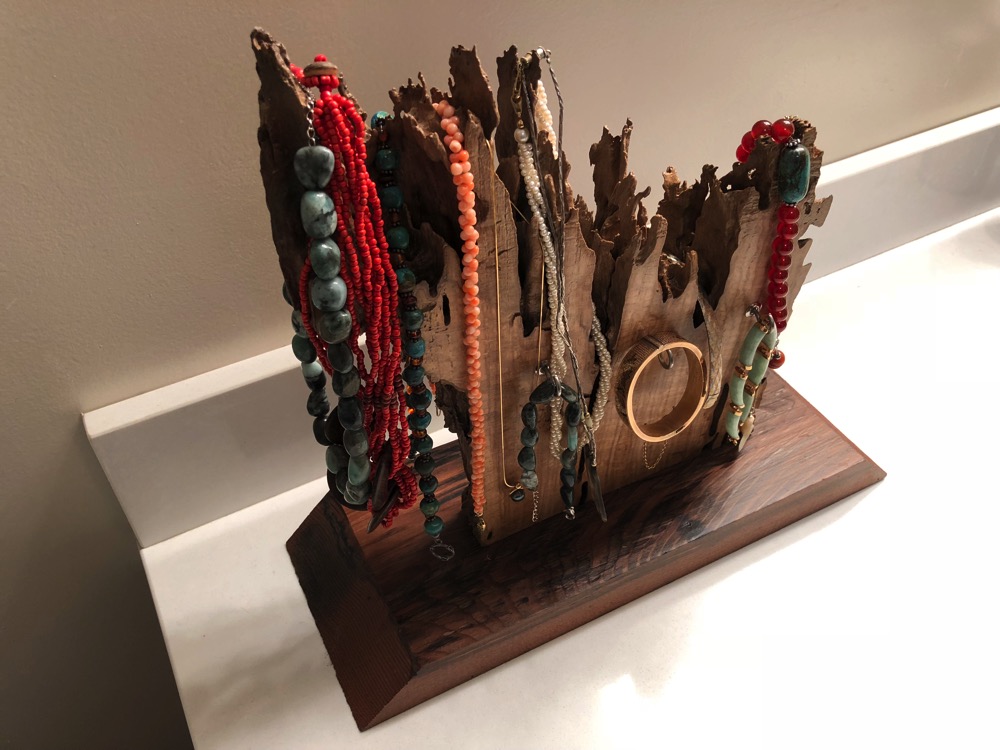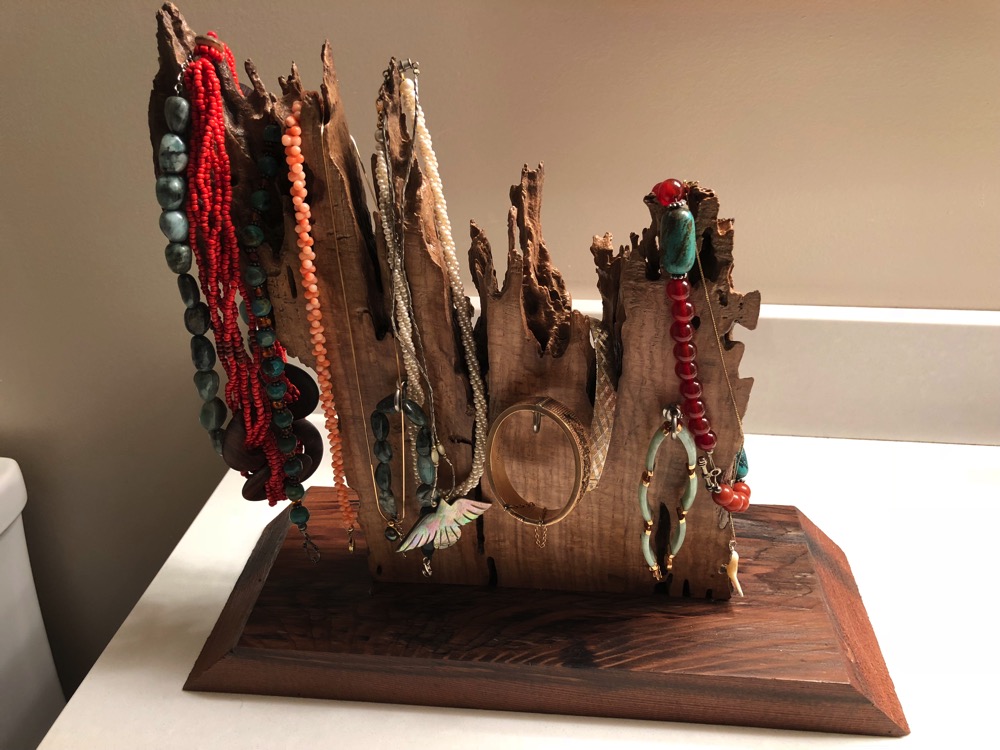 ---
This entry was posted on Thursday, January 18th, 2018 at 8:00 am and is filed under
Woodworking
. You can follow any responses to this entry through the
RSS 2.0
feed. Both comments and pings are currently closed.