---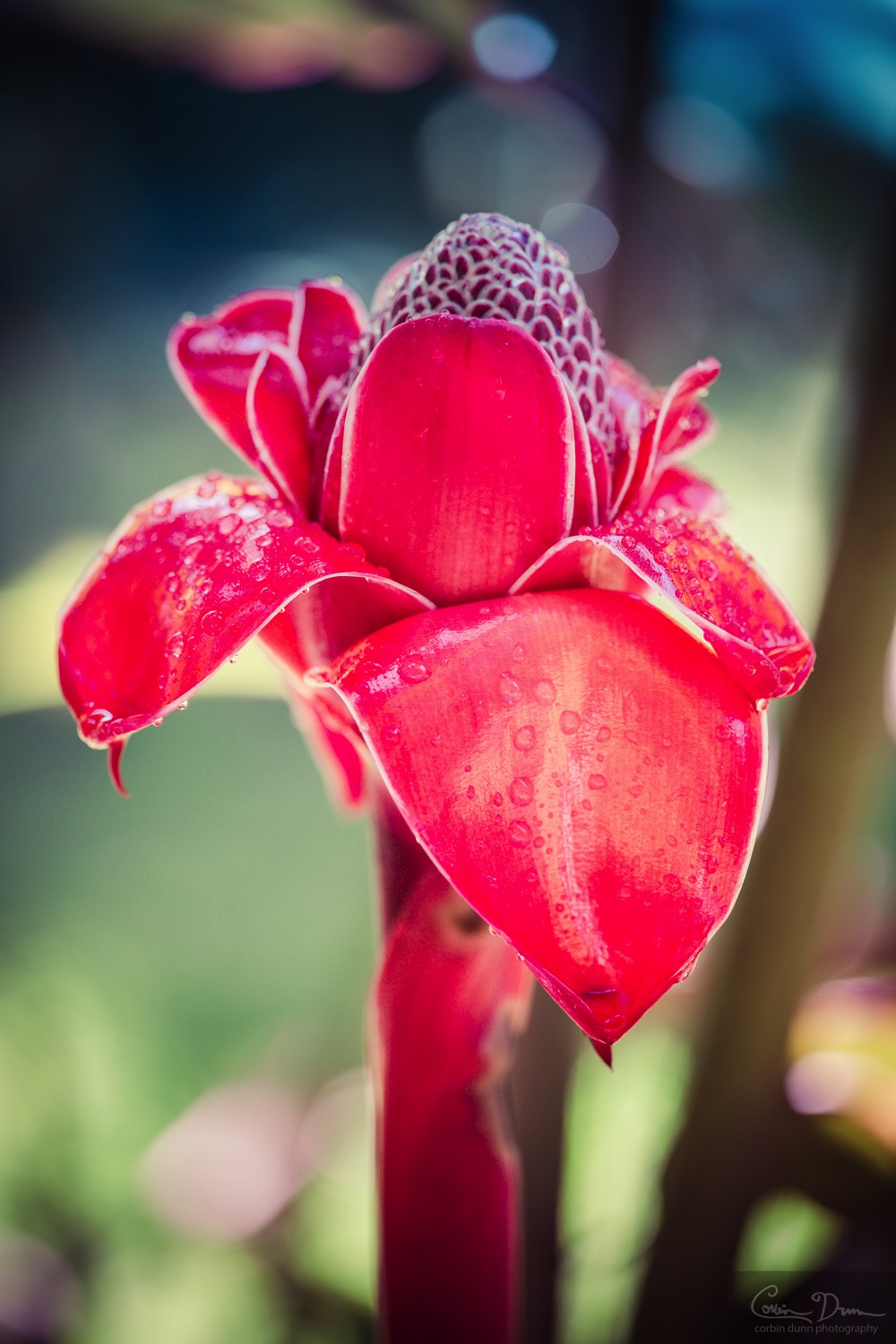 Torch Ginger (Etlingera elatior) growing in Hana, Maui, Hawaii.
The eastern side of Maui is a lush, wet rain forest where these gigantic ginger plants create the most beautiful red blossoms.
---
This entry was posted on Thursday, June 22nd, 2017 at 11:31 am and is filed under
Photography
. You can follow any responses to this entry through the
RSS 2.0
feed. Both comments and pings are currently closed.