---
I took this picture back in April of 2015 when I was in Nepal on a unicycle tour through the Annapurna mountain range.  Vendors with portable shops would setup their items to sell alongside the main pathway in the little villages. The night before it had snowed a ton, and we had to turn around and head back down the pass instead of completing the entire circuit. I remember the morning in great detail as it was my birthday. This picture was taken on the way back down to lower elevation. 
I hope to go back one day to finish the entire pass. The scenery is amazing and worth a second trip.
Camera: Canon 5D Mark III
Lens: Canon EF24-70mm f/2.8L USM — if you only get one lens I highly recommend this one.
Settings: 30mm focal length, f/3.2, 1/800s, ISO 100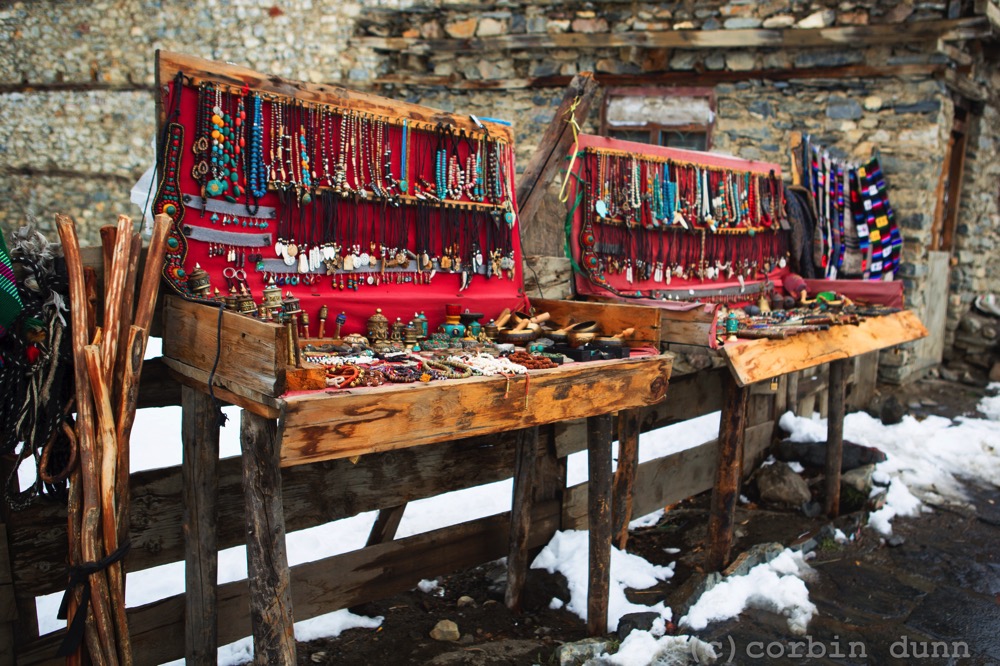 ---
This entry was posted on Friday, February 10th, 2017 at 9:17 am and is filed under
Photography
. You can follow any responses to this entry through the
RSS 2.0
feed. Both comments and pings are currently closed.