---
The next step in my kayak building journey was to plane the end clamps. These need a specific radius that changes depending on where you are along the top of the boat. The kit includes two guides to assist with this. The fore deck of the boat has a 16" radius. The aft deck has….well, I'm not sure! The instructions say the 16LT should have a 60" radius, but the kit included a 49" radius. I emailed Chesapeake Light Craft and John H. got back to me quickly and said "it original was 24" in the demo boat, and then changed to 49. An easy check would be to compare the aft deck radius template to the rear "hatch frames" in the kit. They should be close to the same."    I did that, and the radius is 49"…but the aft bulkhead seems to be about 60", so it will be interesting gluing the top on. I planed it down to 49" using the template, and then did the "end pours" to protect the nose and tail.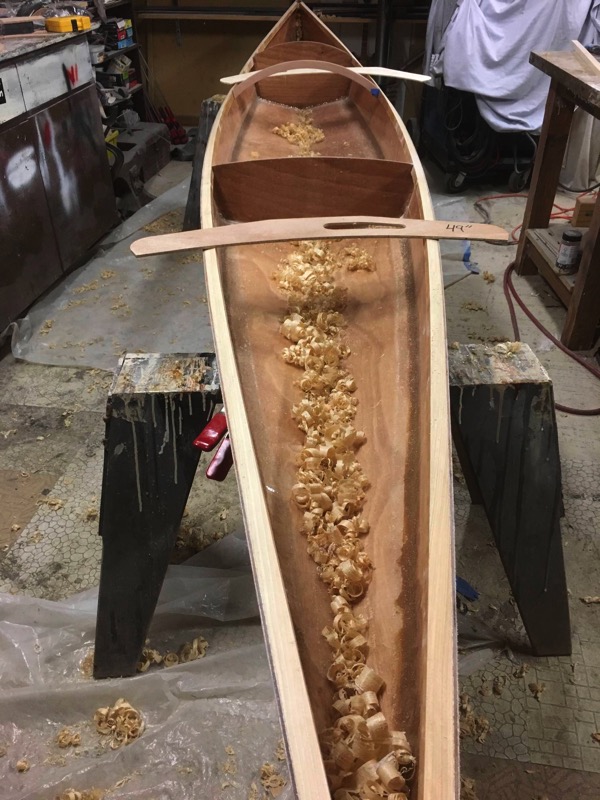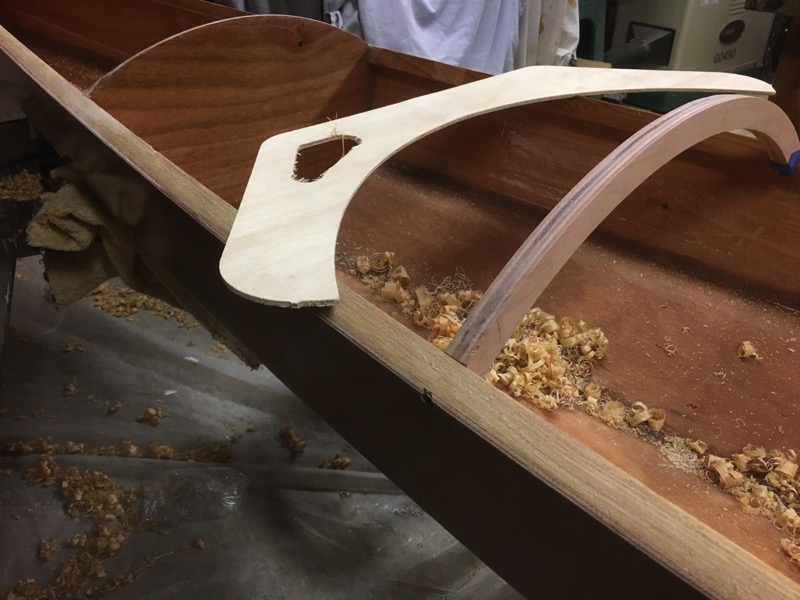 ---
This entry was posted on Tuesday, November 15th, 2016 at 8:21 pm and is filed under
General
. You can follow any responses to this entry through the
RSS 2.0
feed. Both comments and pings are currently closed.