---
I needed a rack for my Tesla Model S; shoving a mountain bike along with a few unicycles in the back just wasn't cutting it. Plus, in the winter I want to take snowboards and skis to Tahoe, and needed a good solution. I figured I would get a roof rack, but quickly discovered that the solid top Model S can't support a rack; you have to have the panoramic roof option! So, the only thing I could do was to install a hitch. Luckily, EcoHitch makes one for the Model S:
Here's my geared 36 unicycle dangling on the edge to see if it will work: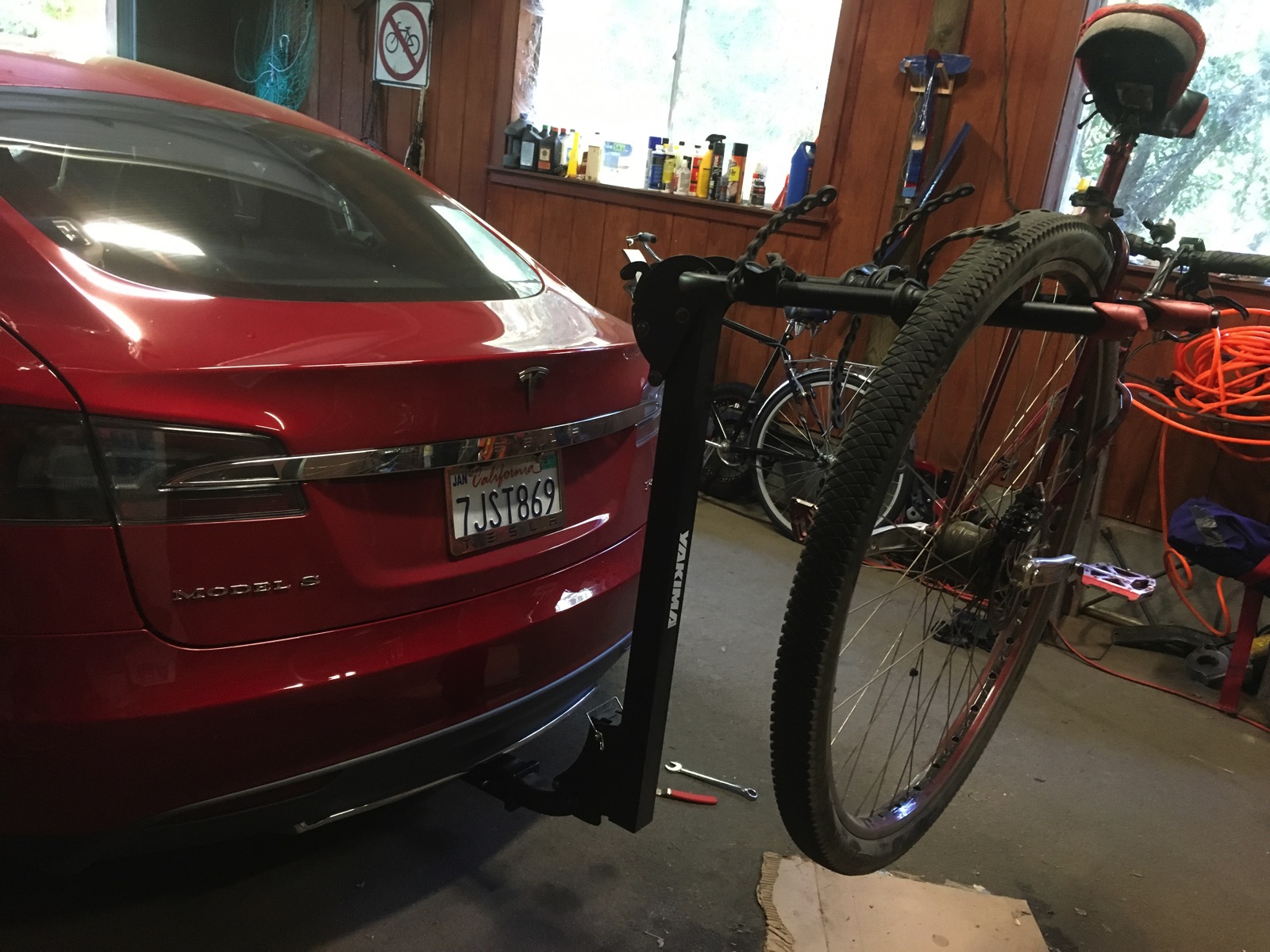 The install wasn't too bad to do at home. I was a bit nervous about getting the bumper off..but the instructions worked fairly well. On newer cars with Autopilot you have to disconnect a  cable on the right side before pulling the bumper off; otherwise you will rip it out.  I broke two plastic snaps on the inside paneling.. but they were hardly doing anything, and I can probably get some new ones easily if I want. There was also one snap on the underneath of the car that was longer than all the others….and I wasn't sure where it went! I marked all bolts, but the plastic snaps I thought were all the same. I unsnapped a bunch but couldn't find a matching longer one. Strange…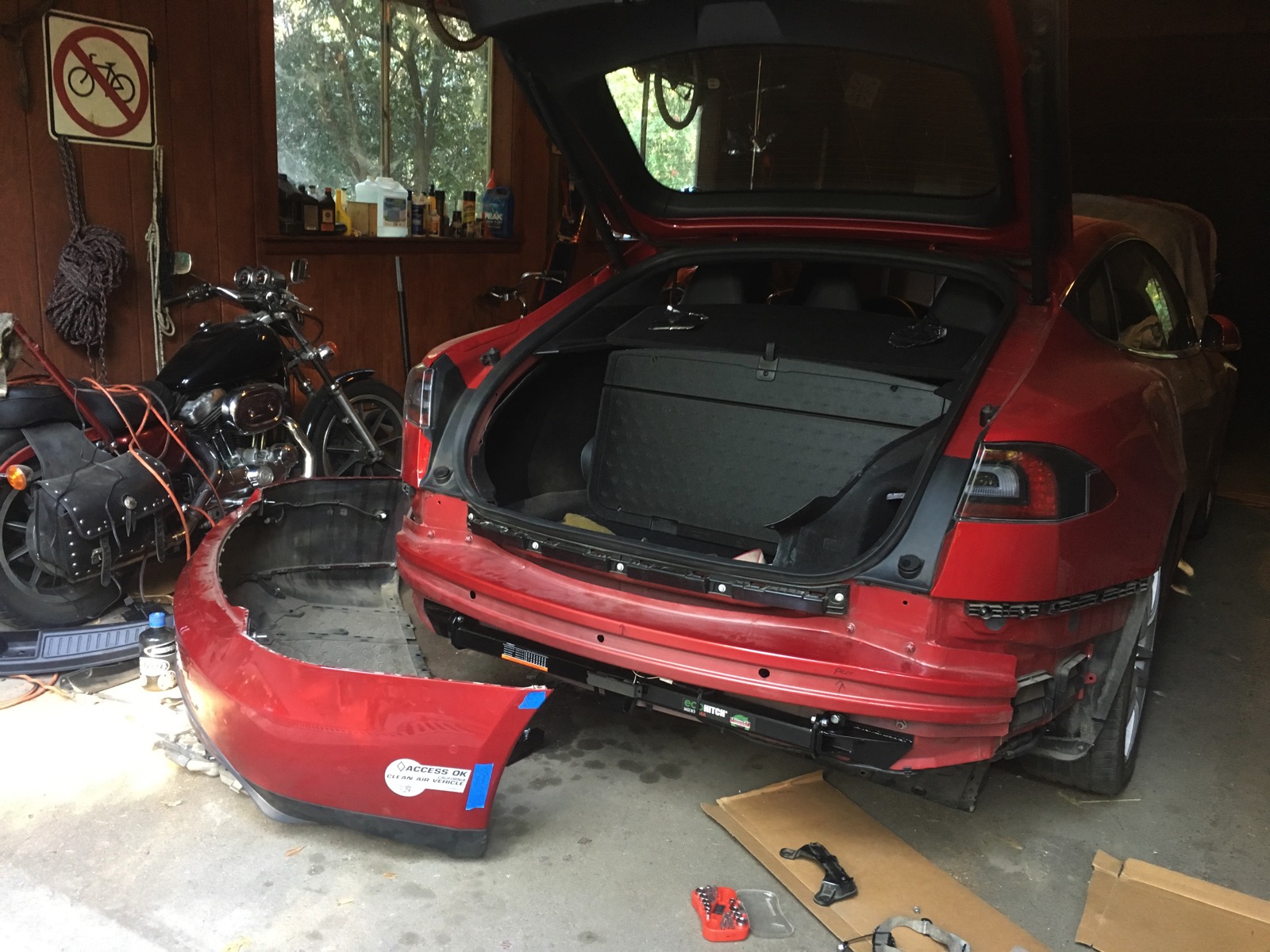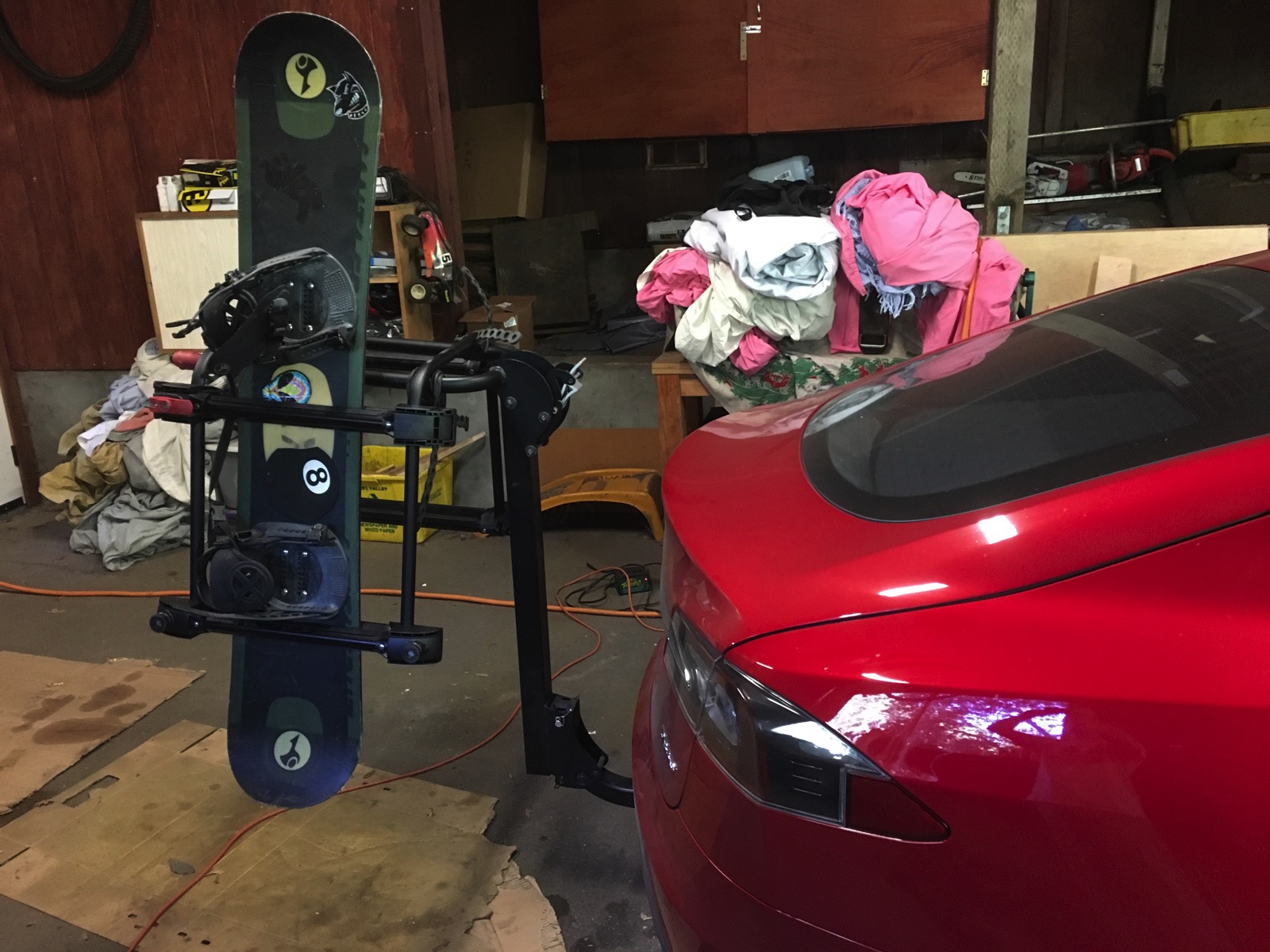 It isn't too bad at a standard charging station; I have yet to try a supercharger with it: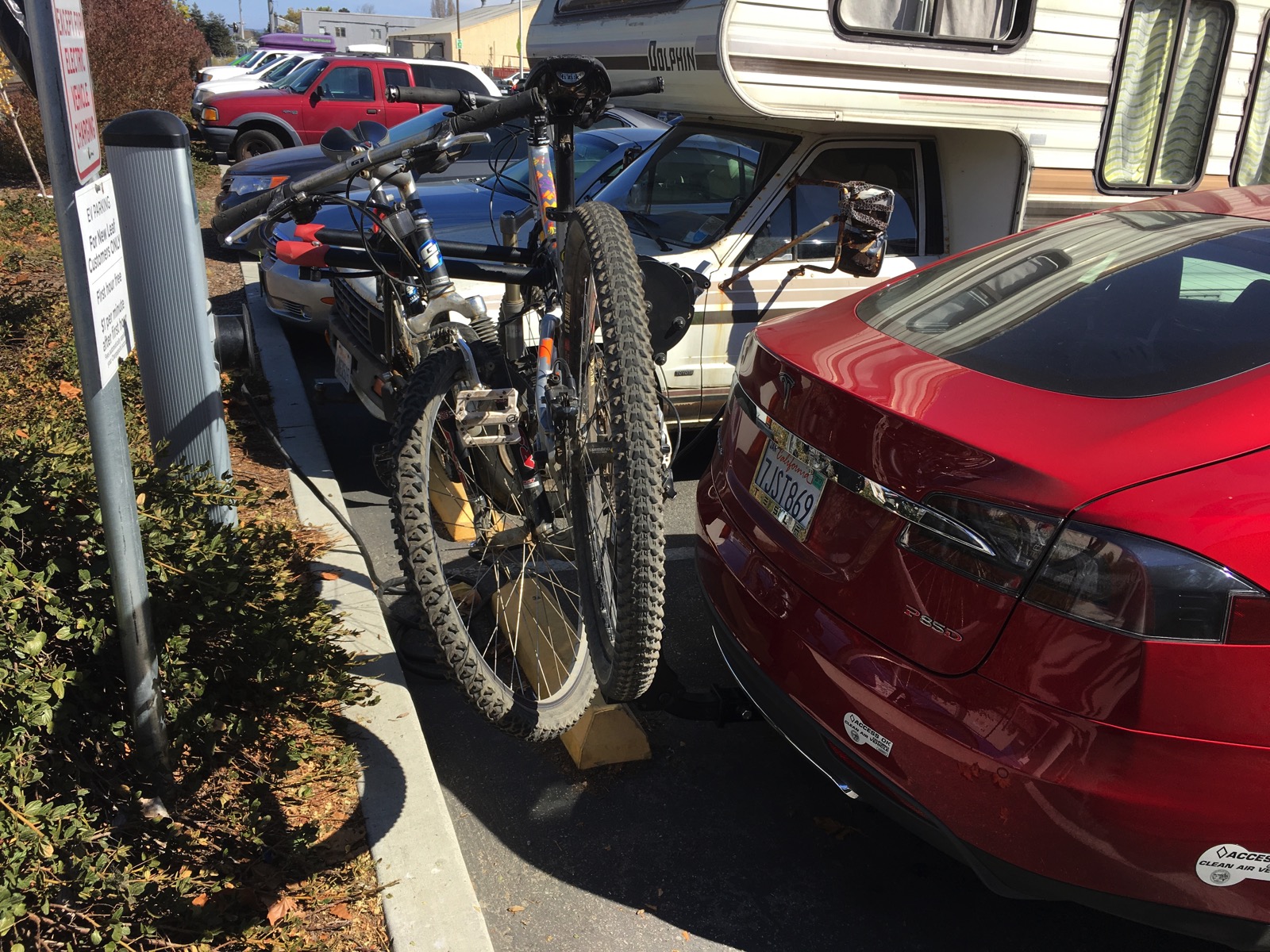 ---
This entry was posted on Monday, October 10th, 2016 at 7:47 pm and is filed under
Other Stuff
. You can follow any responses to this entry through the
RSS 2.0
feed. Both comments and pings are currently closed.