---
Exhibit one: A pot that was my parents. The plastic handle broke of years ago and I hacked on a wooden one. It wasn't lasting….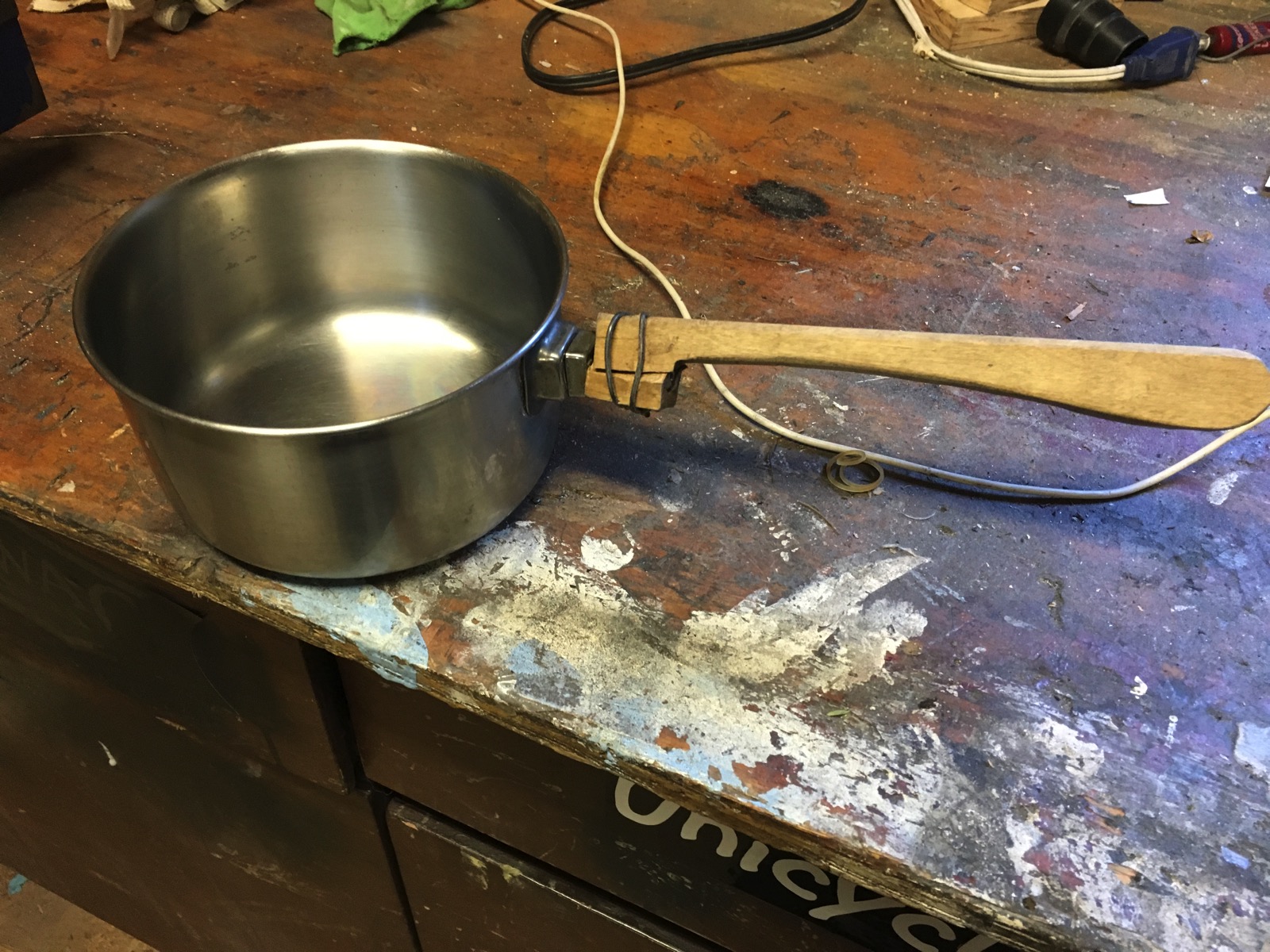 Cross grain experiment was not strong, so I drew out one that was with the grain: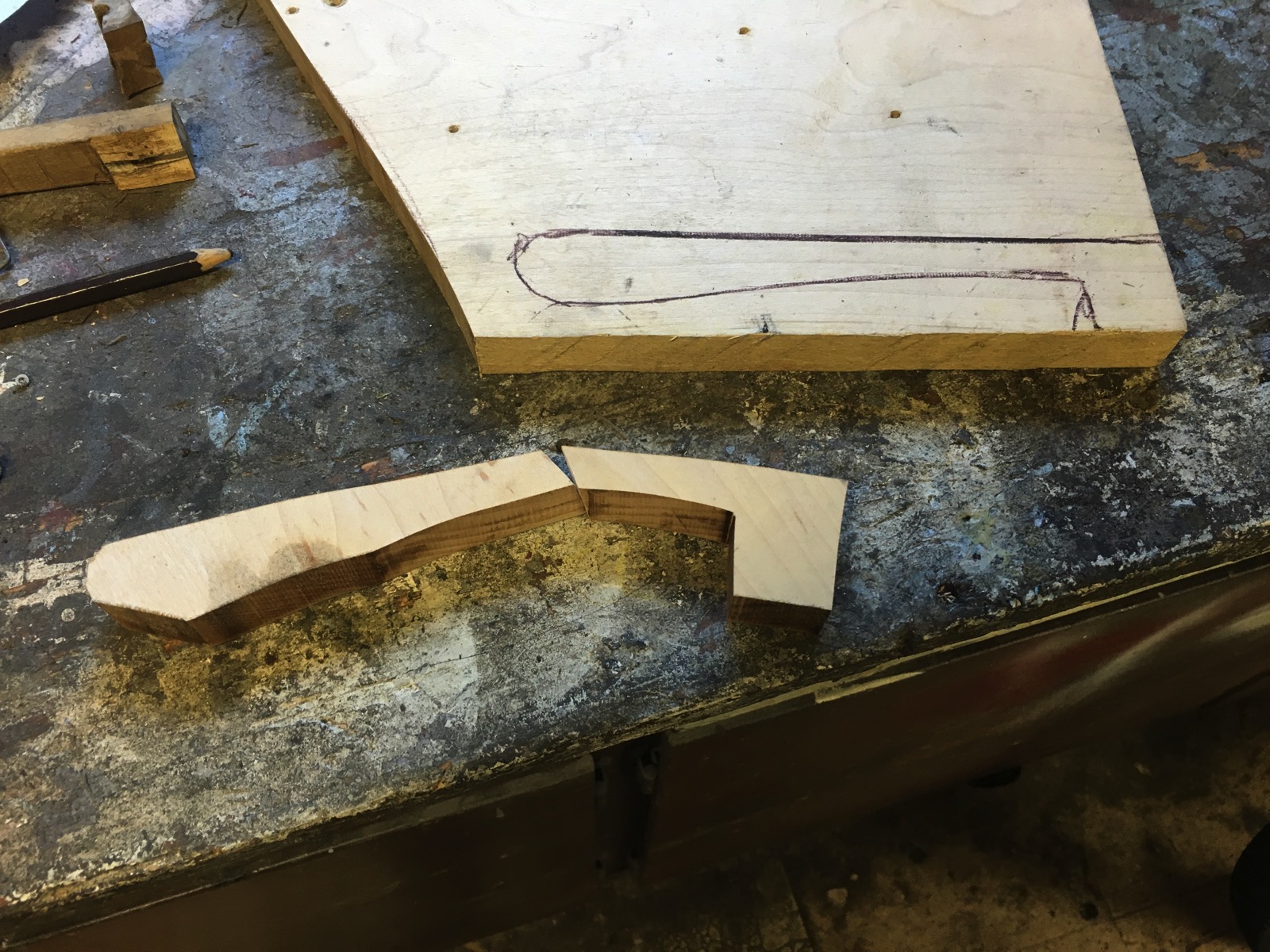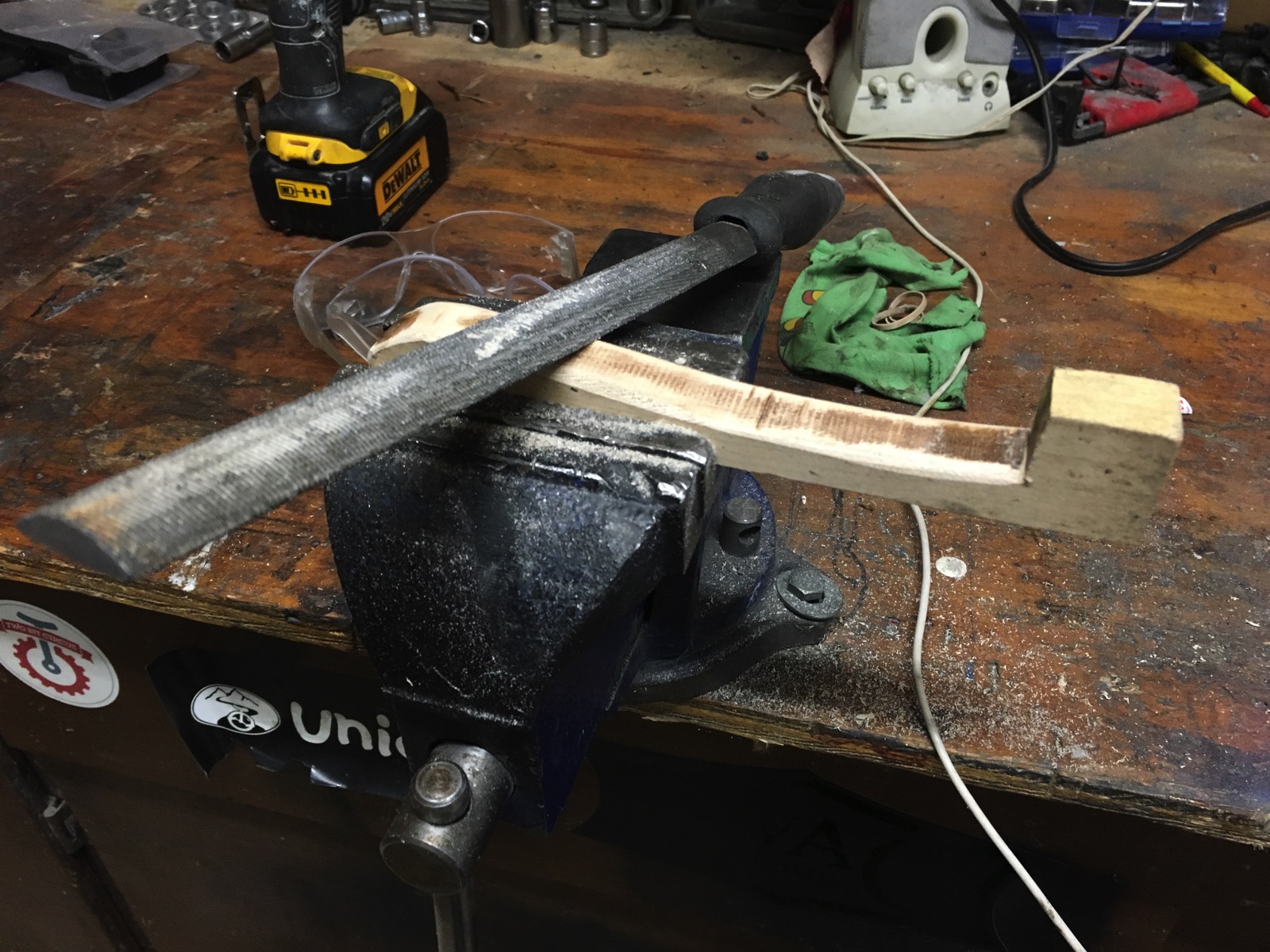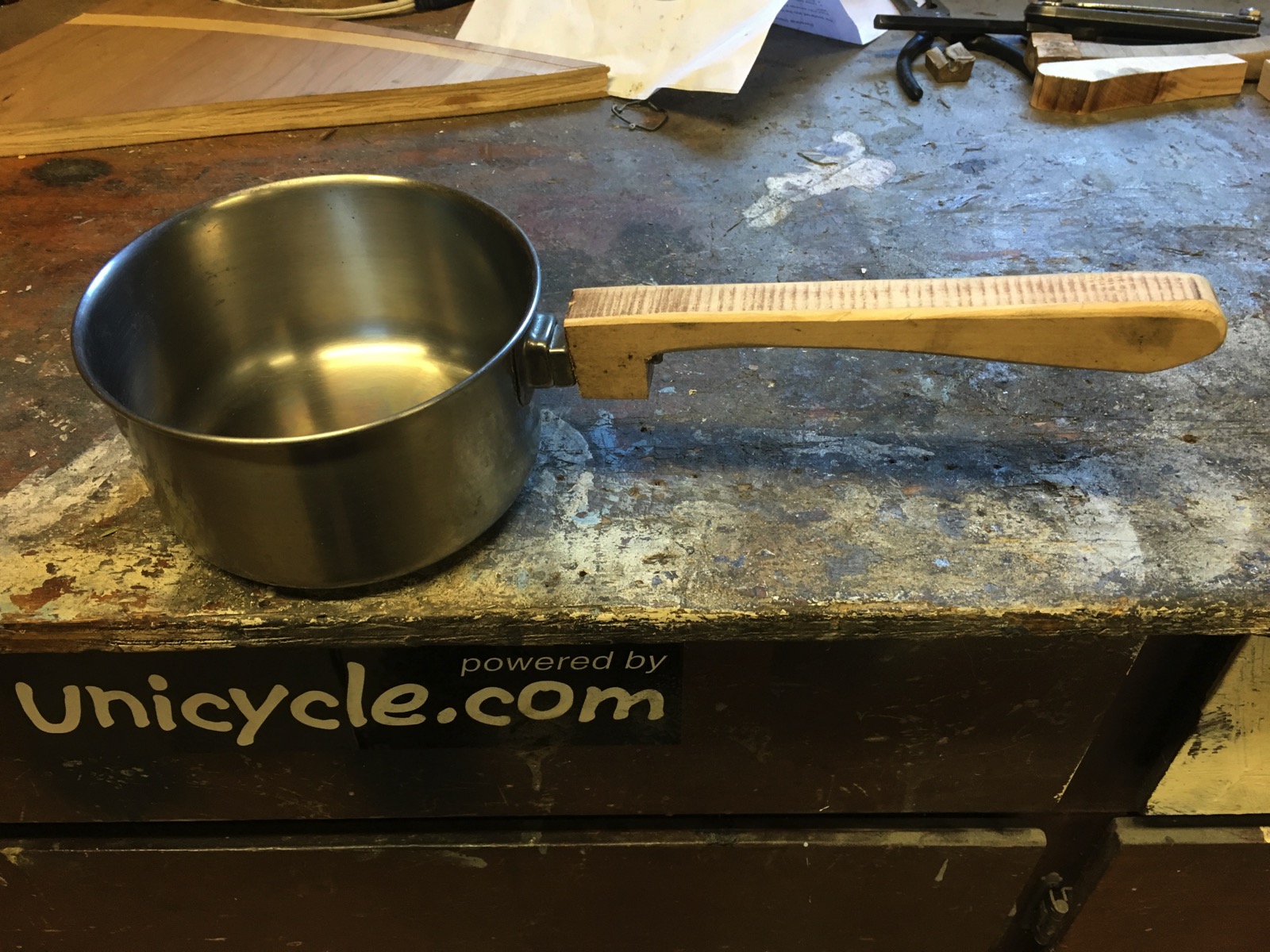 ---
This entry was posted on Friday, June 24th, 2016 at 6:26 pm and is filed under
General
. You can follow any responses to this entry through the
RSS 2.0
feed. Both comments and pings are currently closed.