---
The LED Cyr Wheel v3 is alive! A few initial pictures that I took with the help of my friend Mark from down the road. I need to do some more work on the wheel, as the voltage regulator is dying.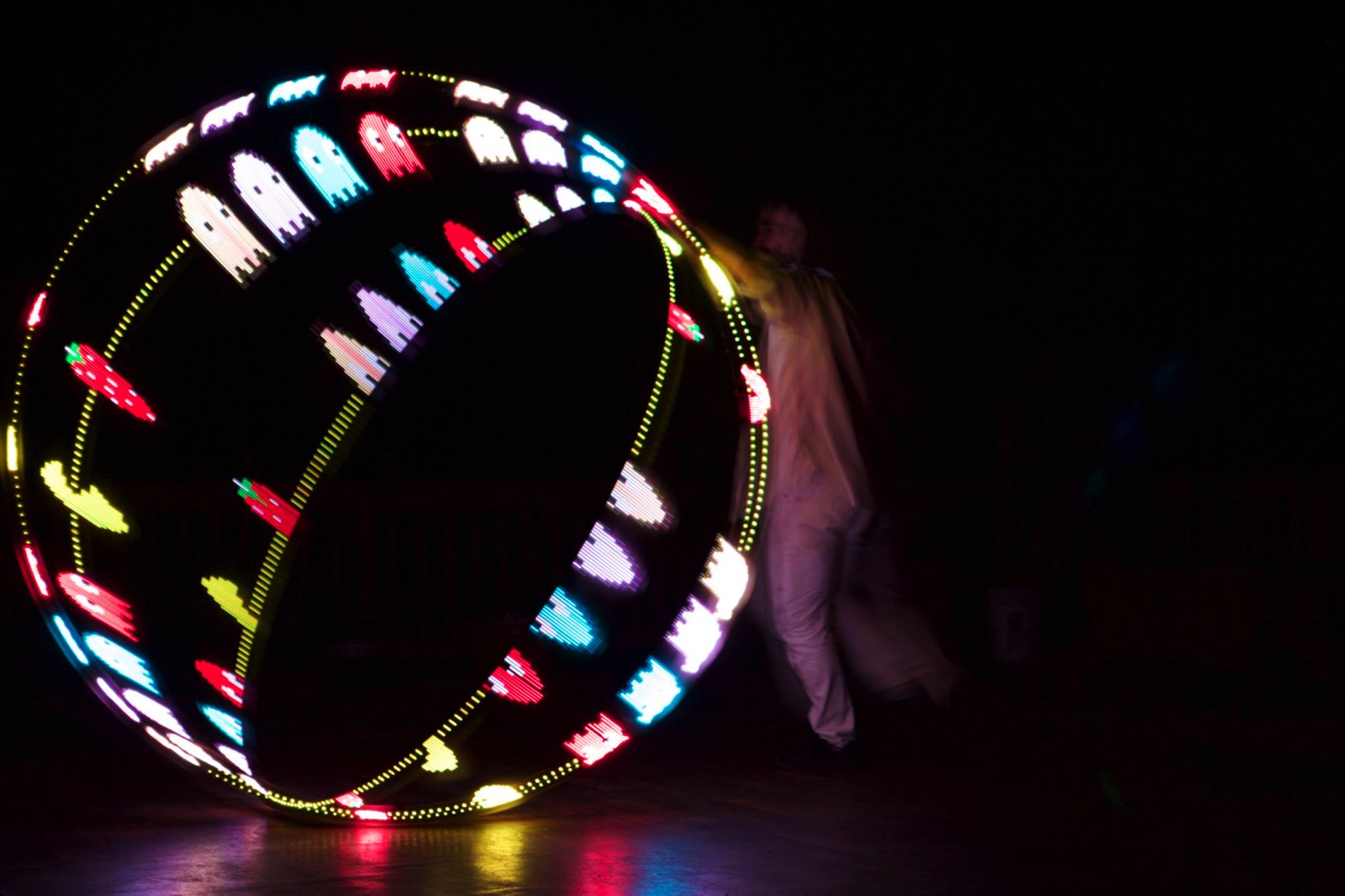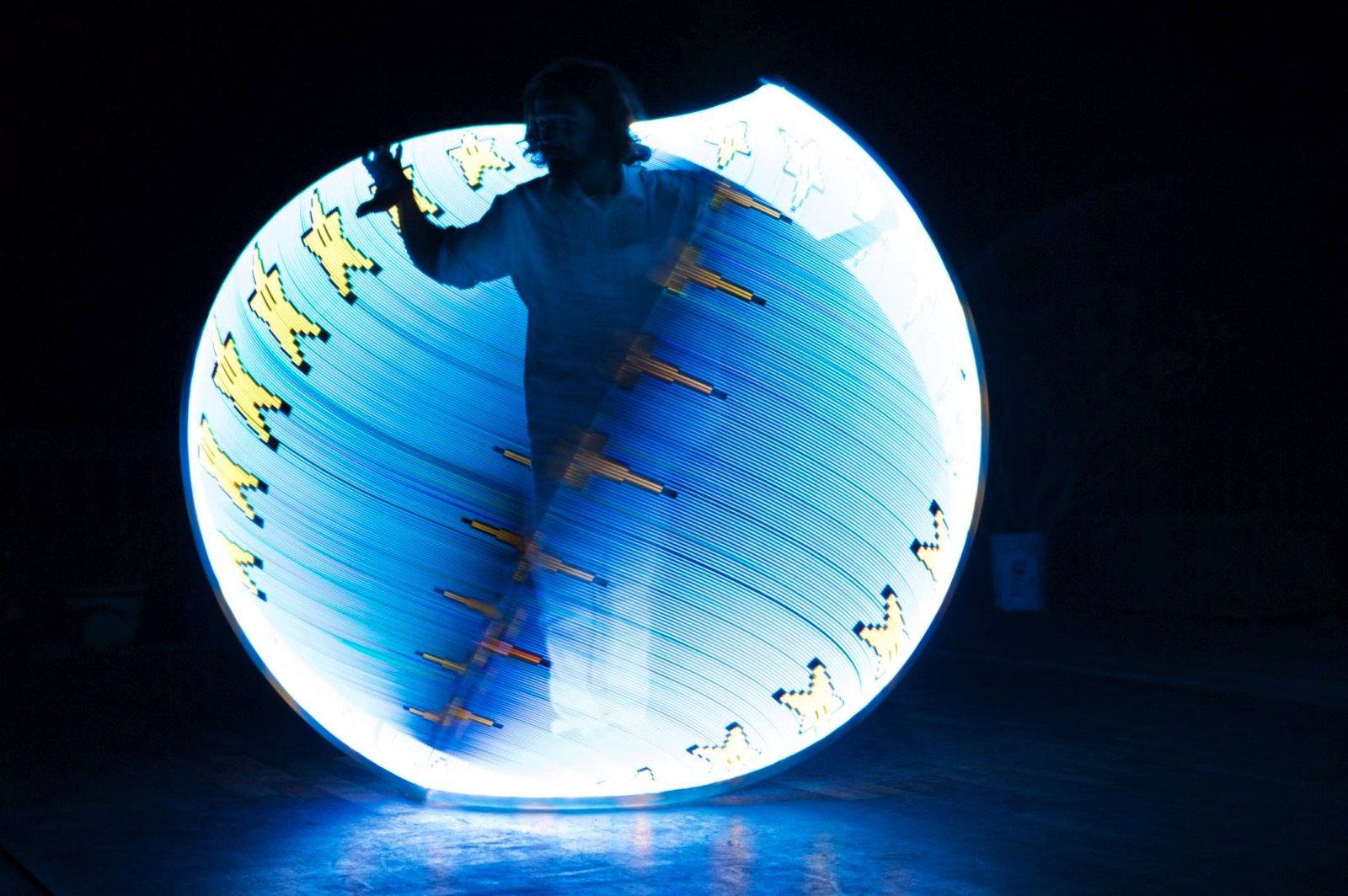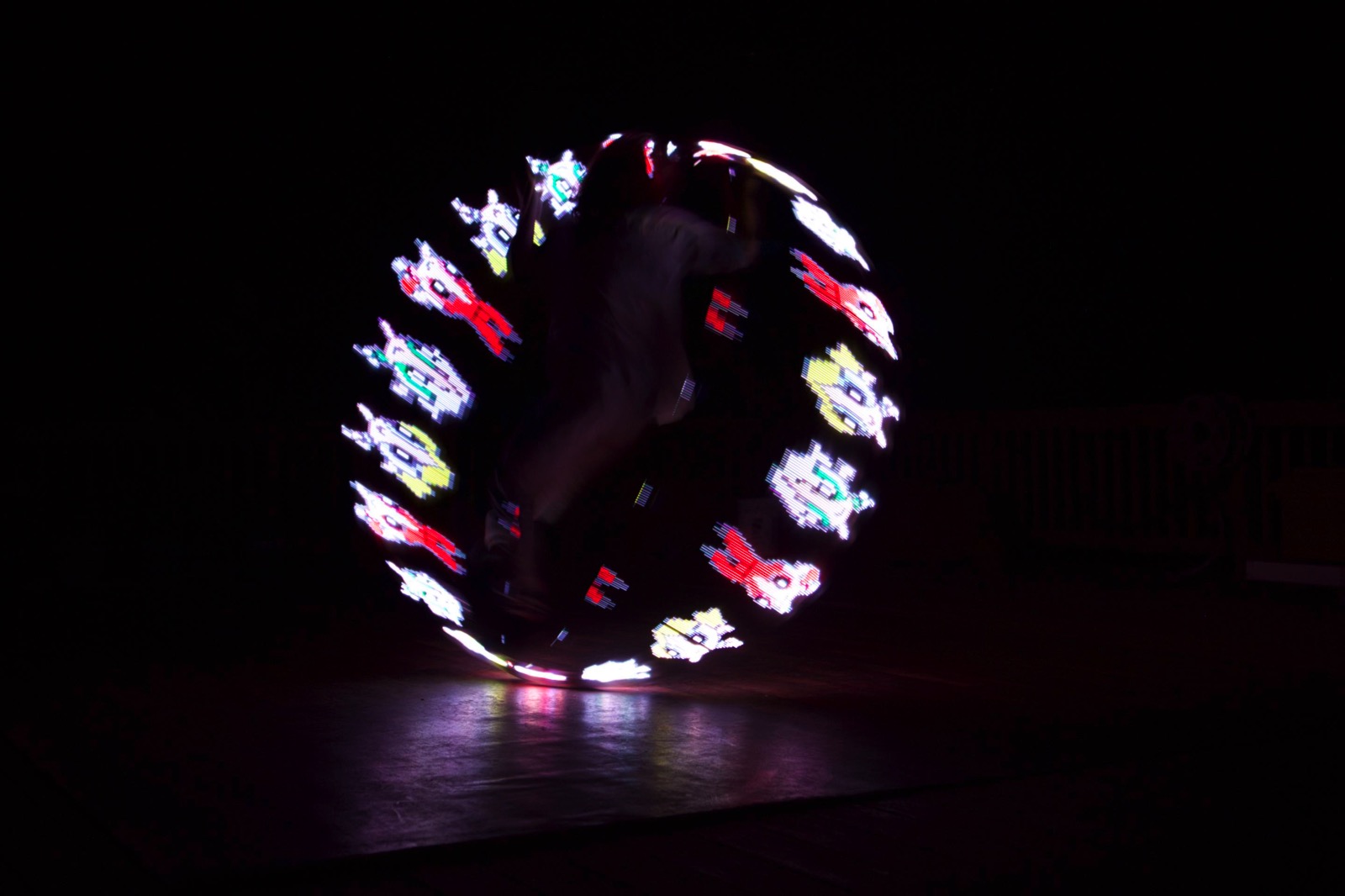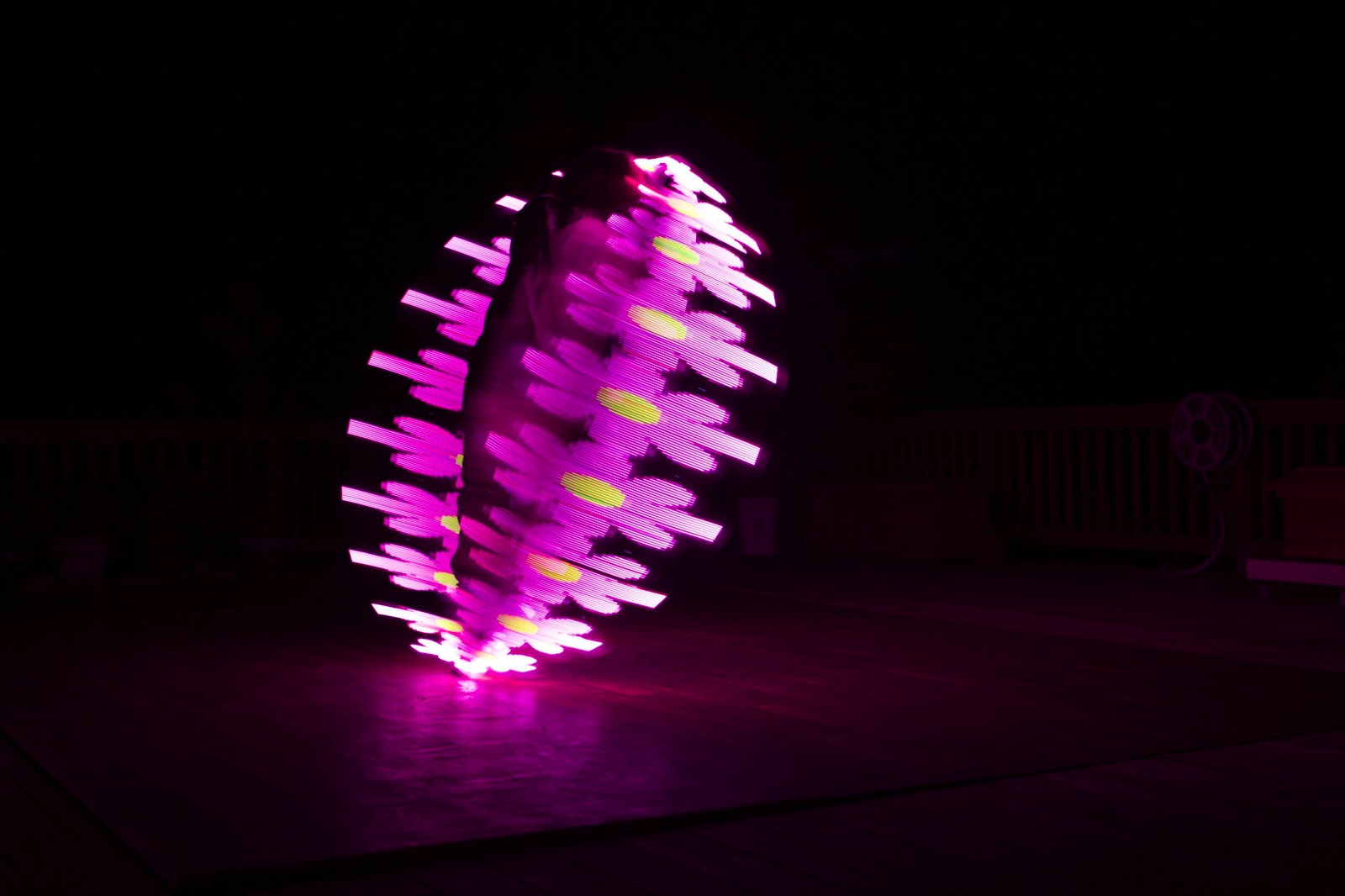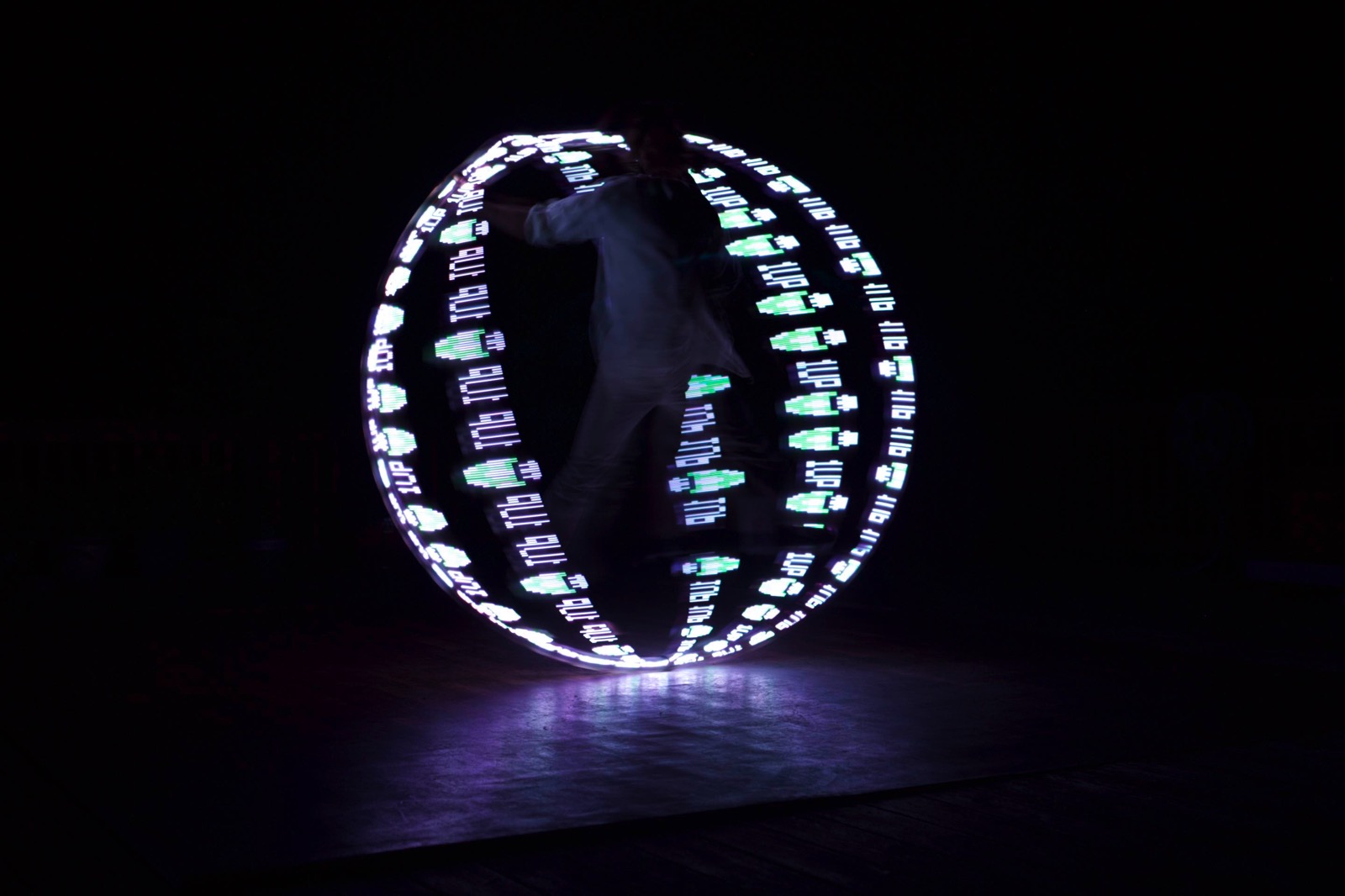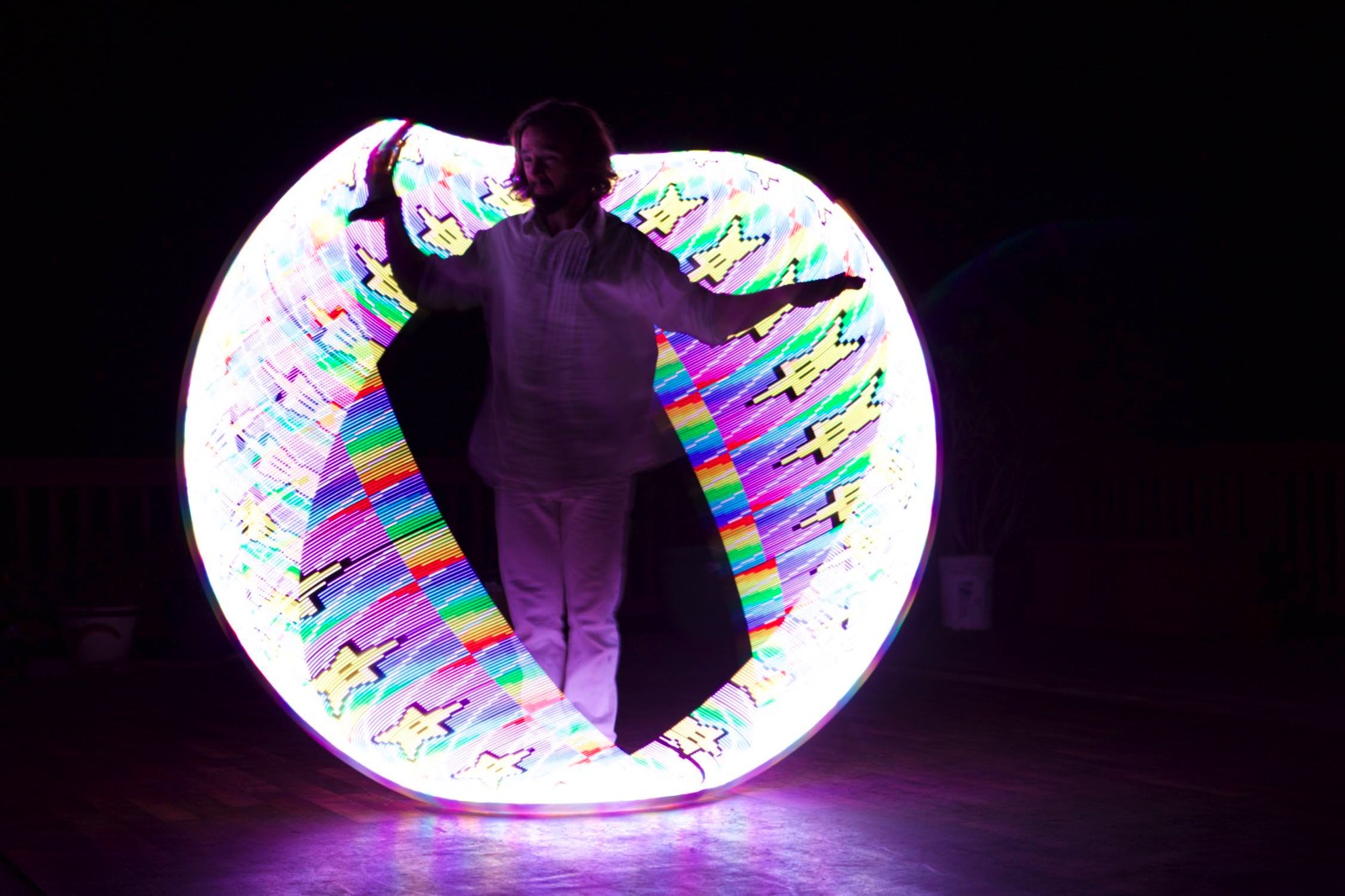 ---
This entry was posted on Friday, April 8th, 2016 at 10:26 pm and is filed under
Circus/Cyr Wheel
. You can follow any responses to this entry through the
RSS 2.0
feed. Both comments and pings are currently closed.