---
My drilling/tapping jig to hold the wheel steady while I drill and tap the inserts: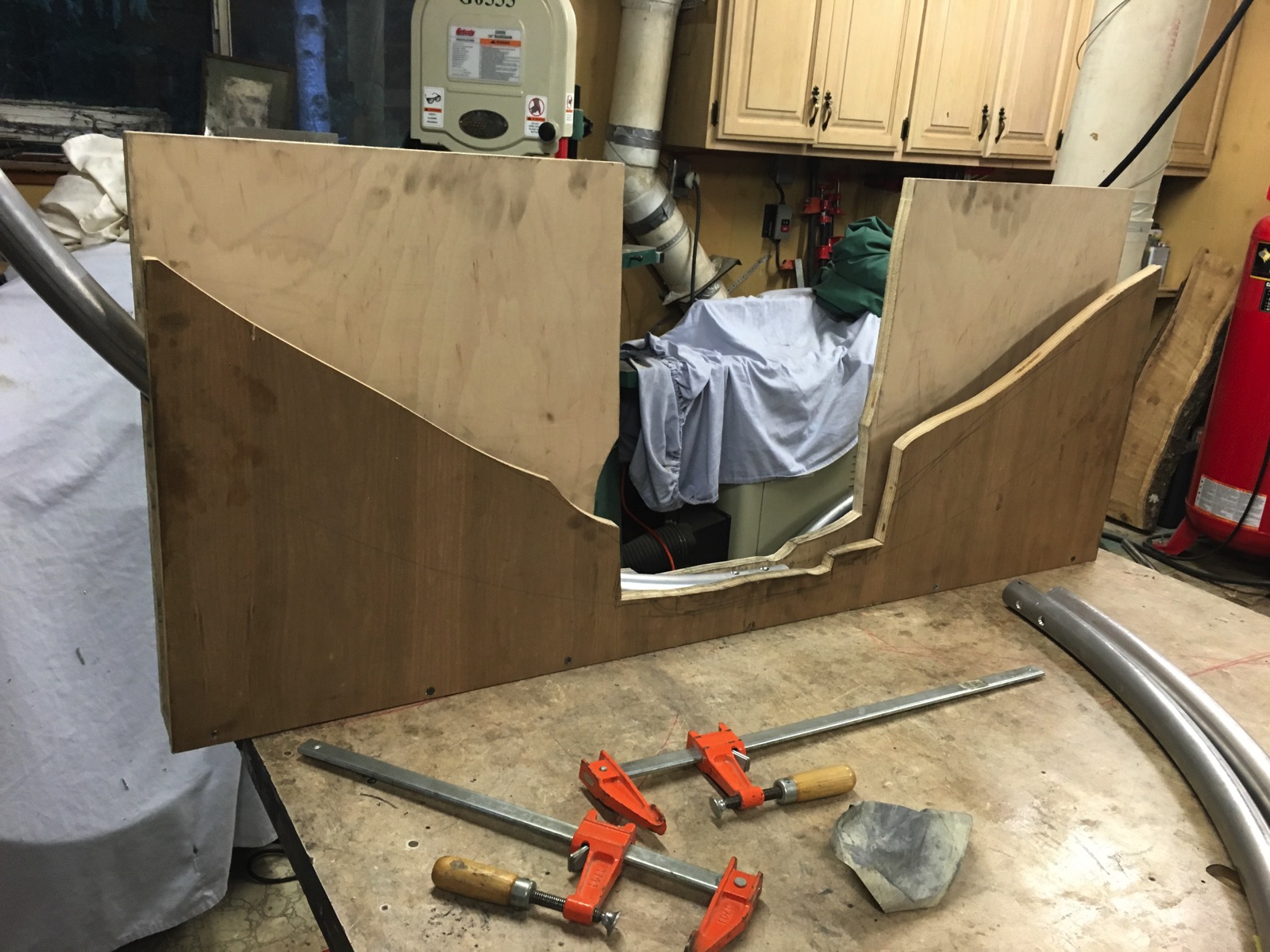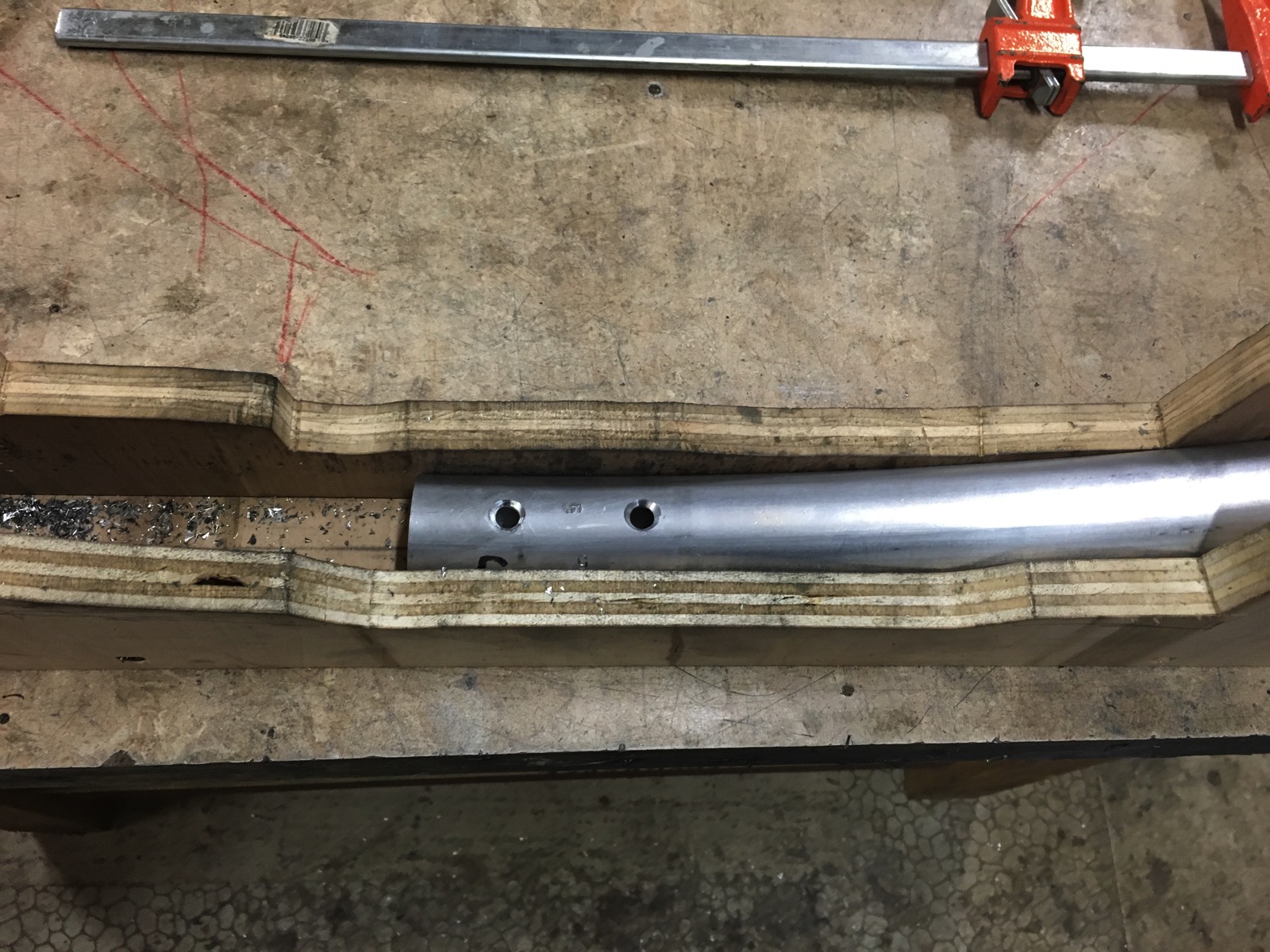 I put a coat of paste wax on the inserts to make them slide easily: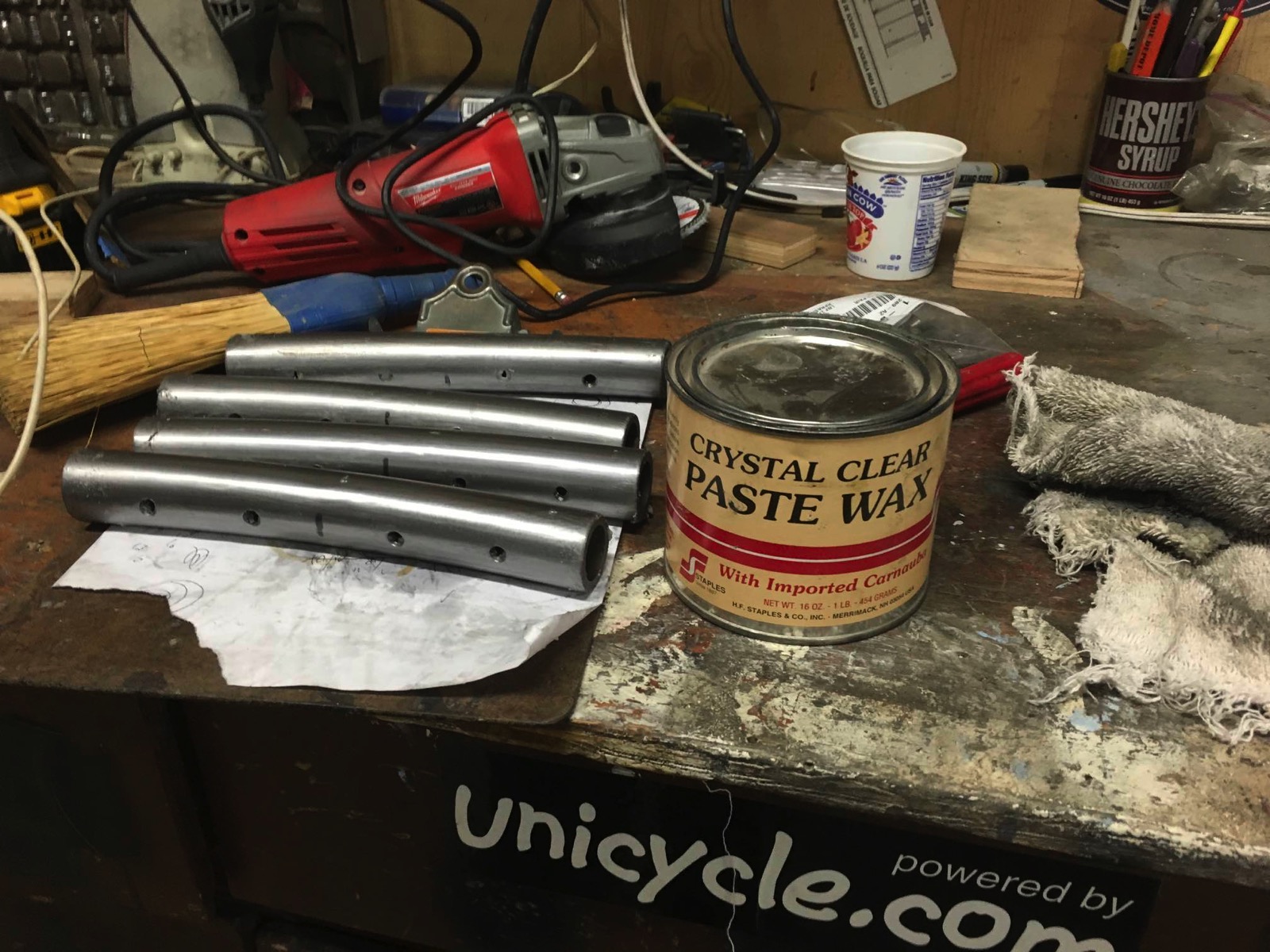 All the pieces during painting: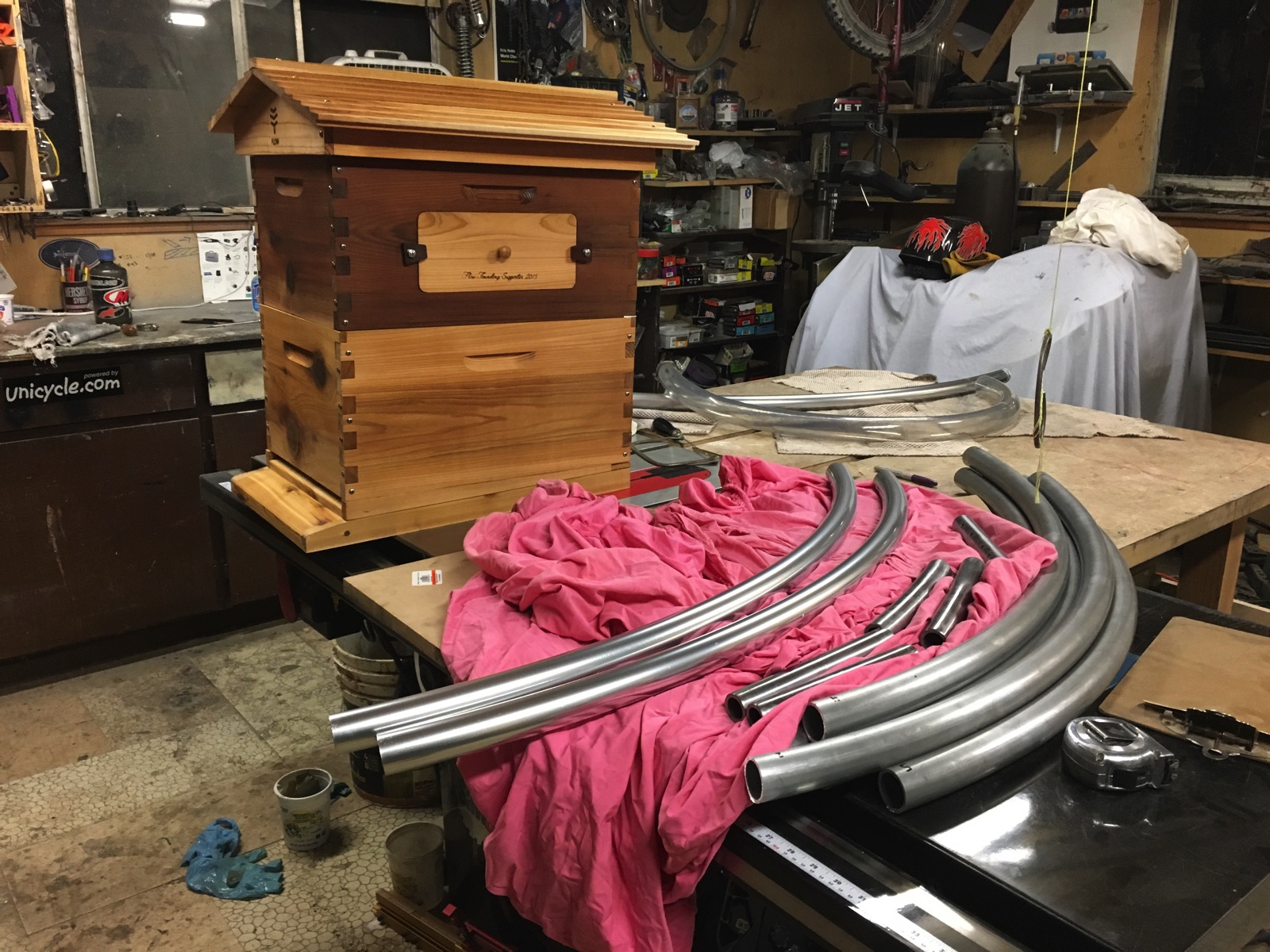 Cooling rack after powder coating: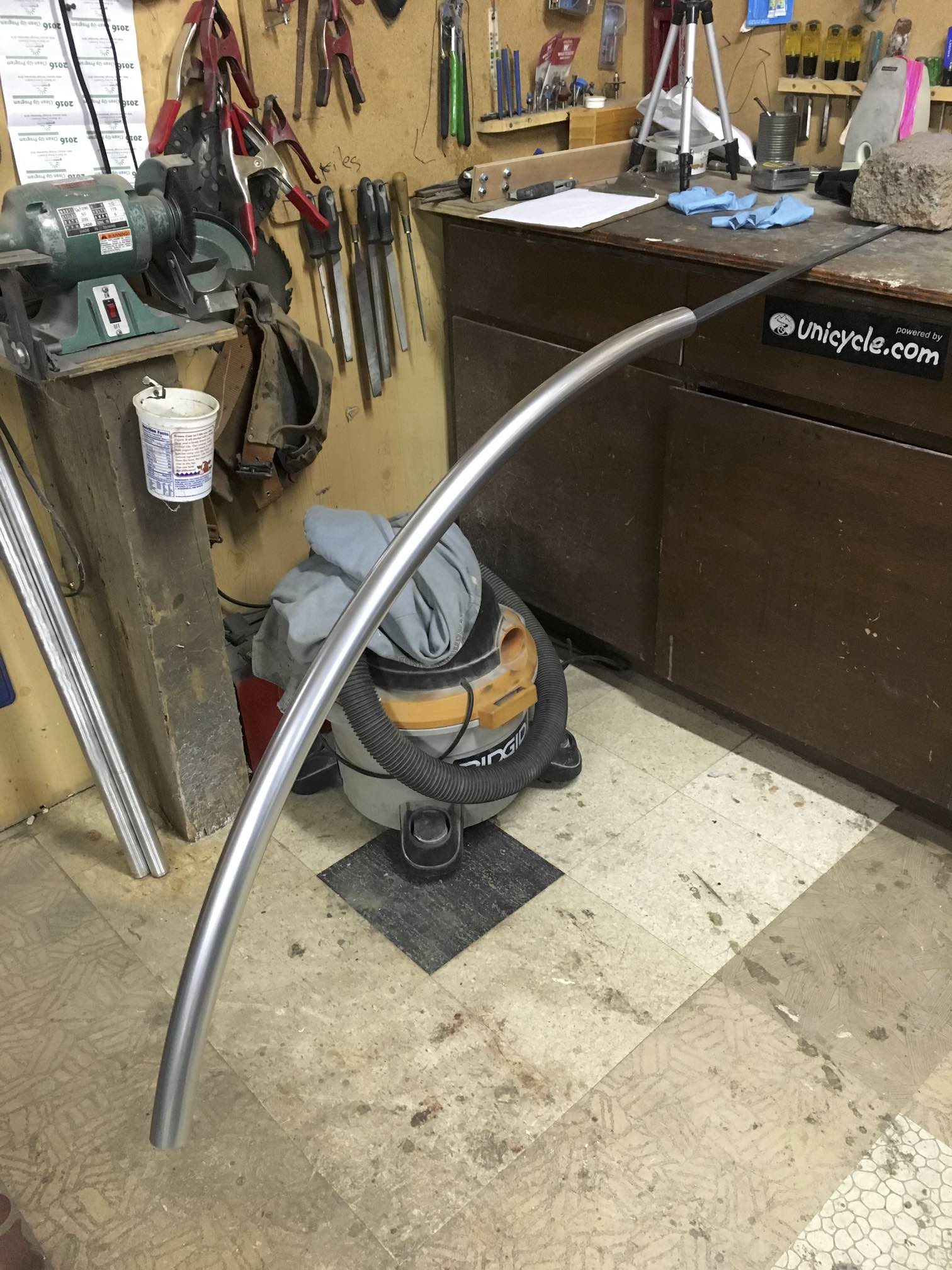 Skinned and un-skinned pieces together: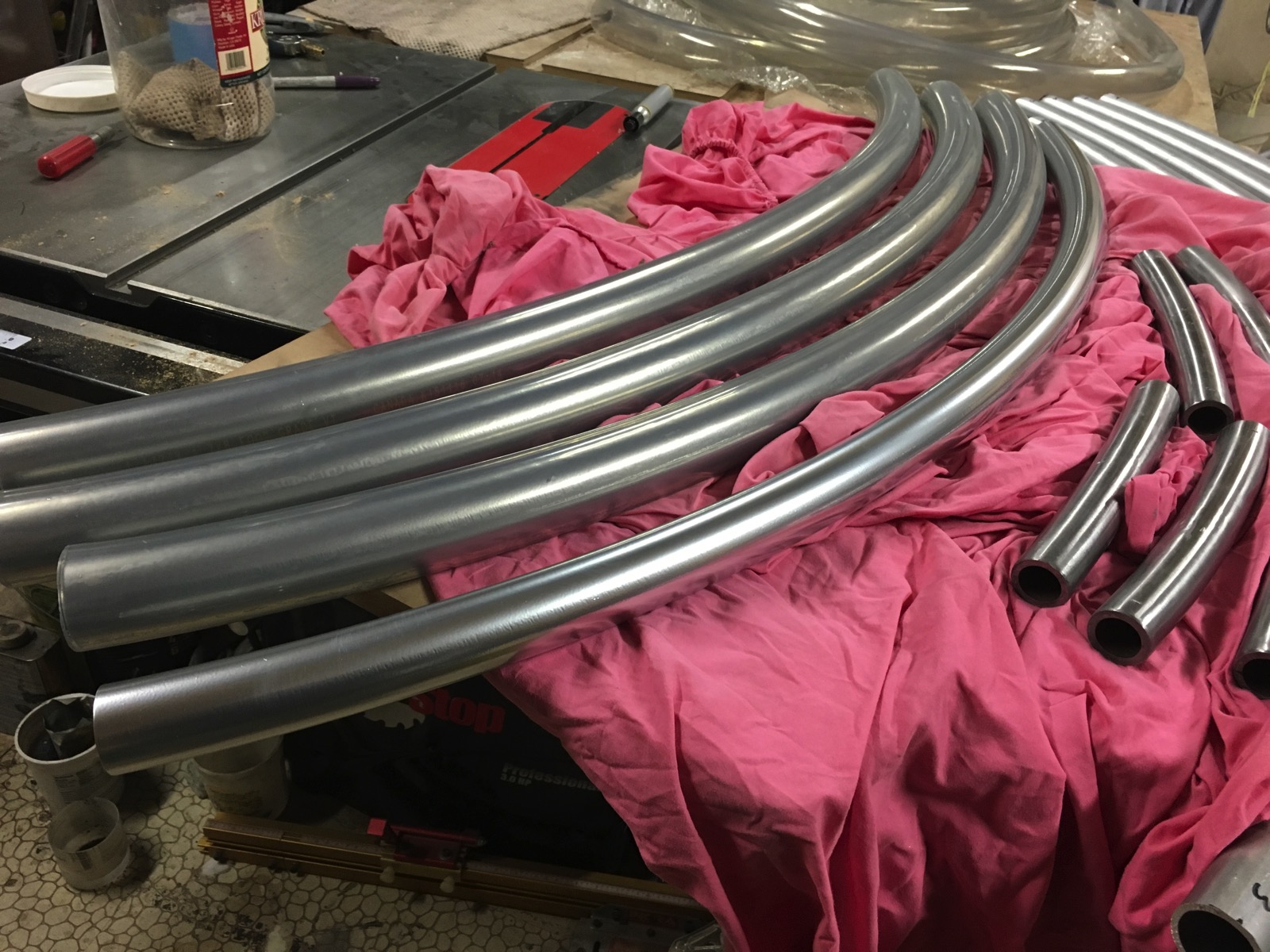 Detail on my air compressor setup for skinning: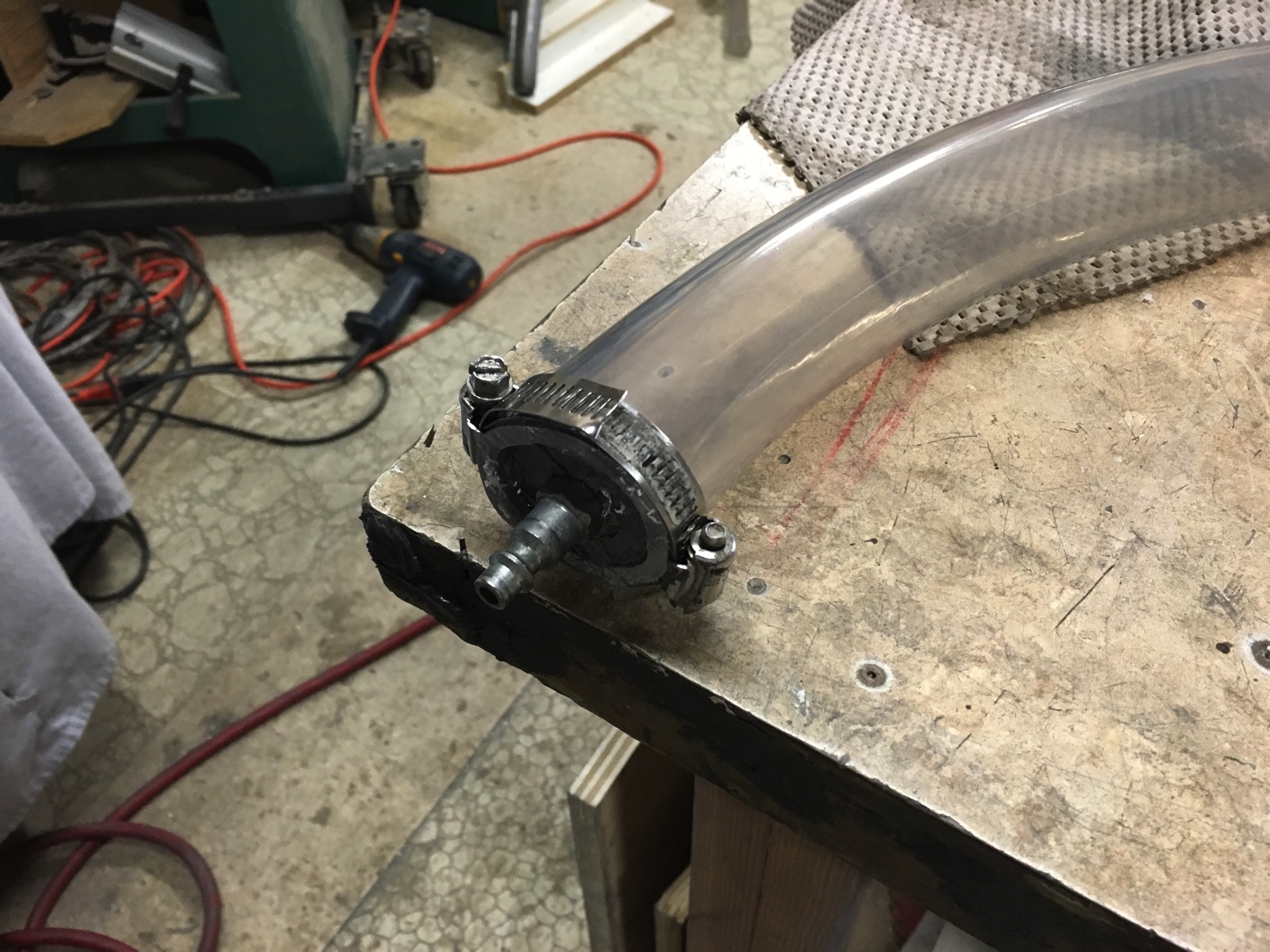 I put tape over the other end holes, and block the tube with an insert I made: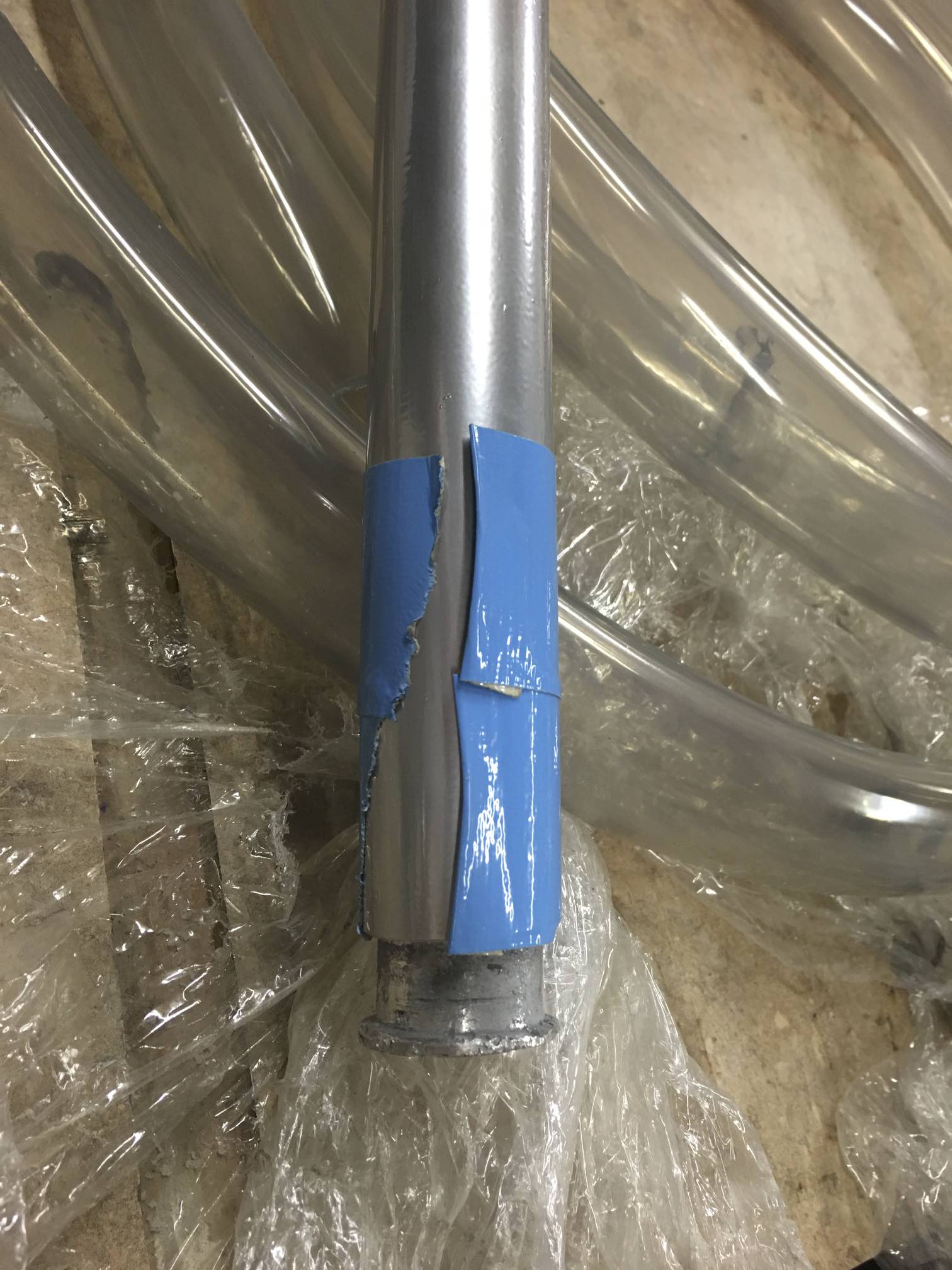 Completed wheel, before LED's: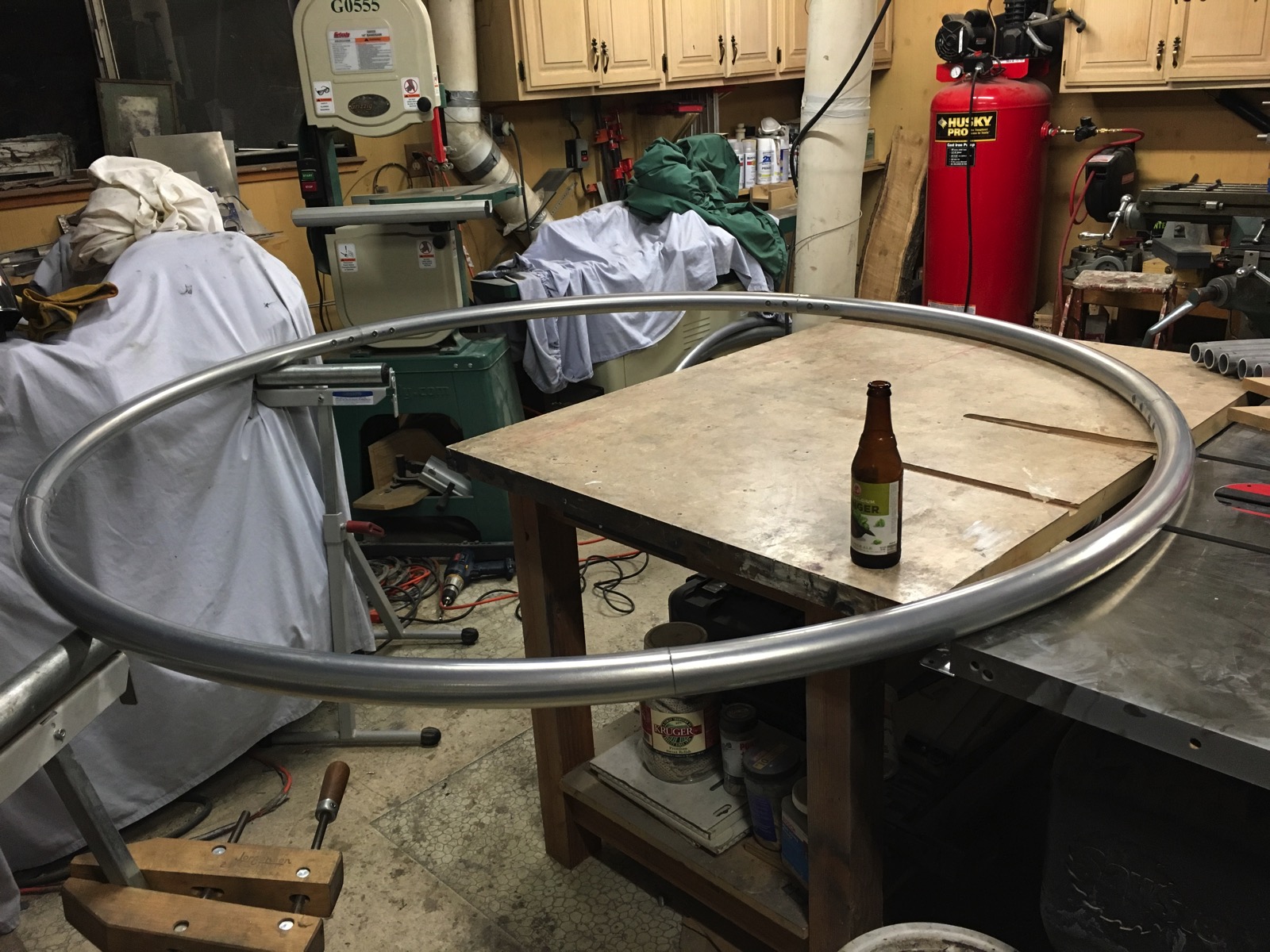 ---
This entry was posted on Thursday, March 3rd, 2016 at 10:08 pm and is filed under
Circus/Cyr Wheel
. You can follow any responses to this entry through the
RSS 2.0
feed. Both comments and pings are currently closed.