---
"Making Donuts" is Bill Roberts, a "Cyr Smith" [term coined by Jesse], says when rolling cyr wheels.  So, I'm "making donuts" right now for my next wheel.
This started by fixing up my harbor Freight rolling bender (it was already moved with the SWAG offload touch ups). The center bearing died when i last used it — too much pressure and rolling too quickly.  I also worked harder at aligning everything, and bolted it down outside: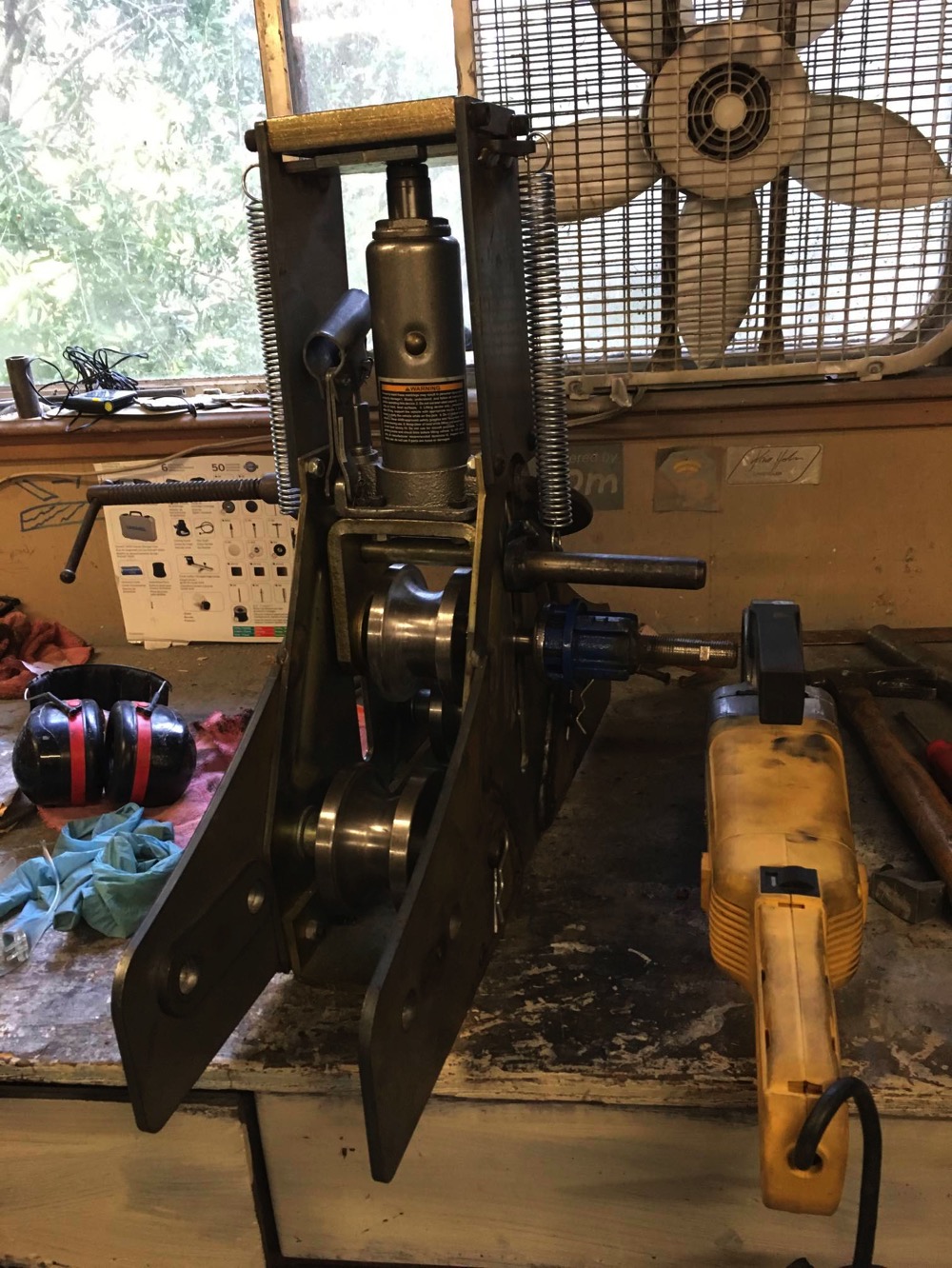 \\\
These pictures are more for me to just remember what I did: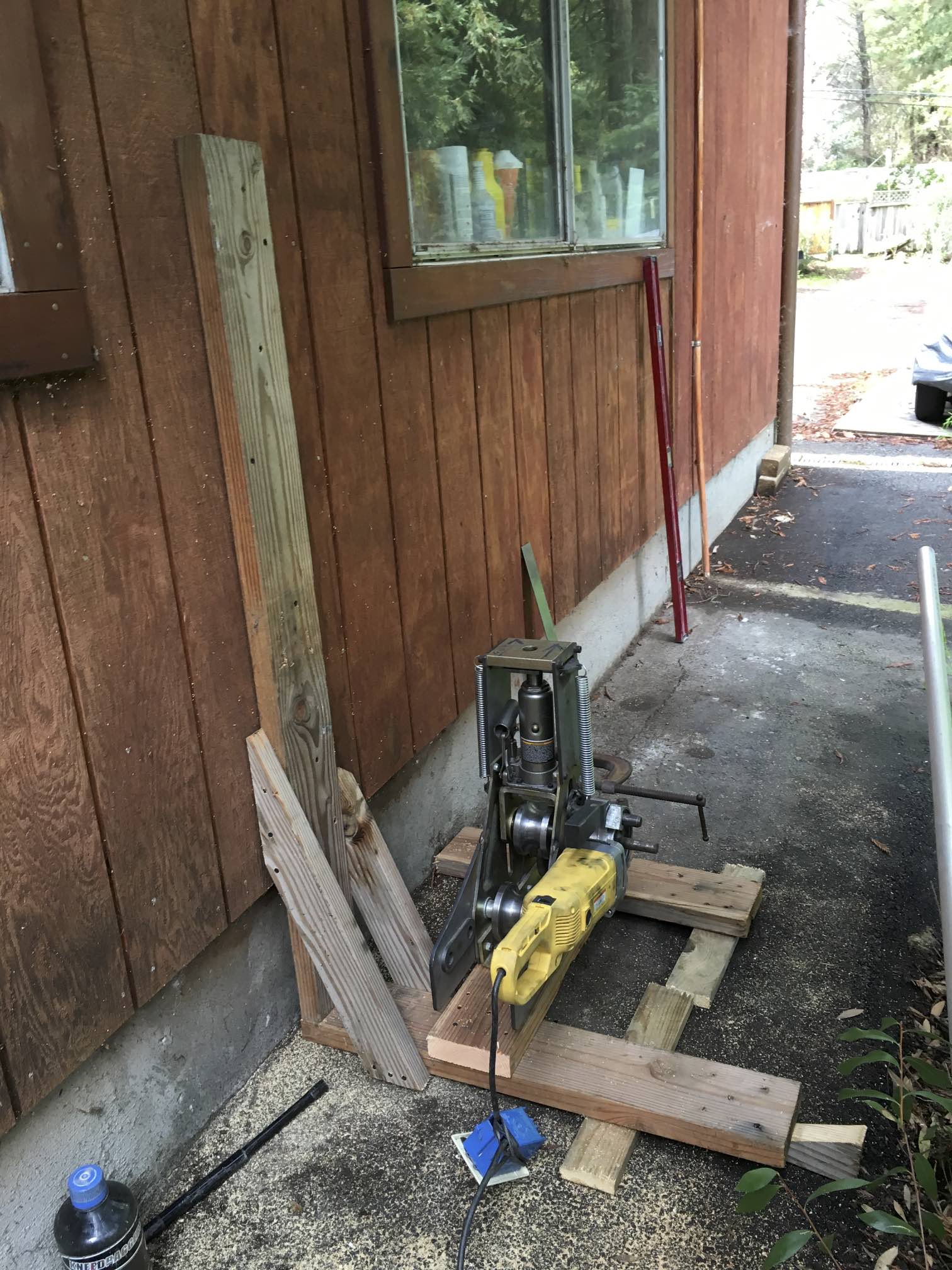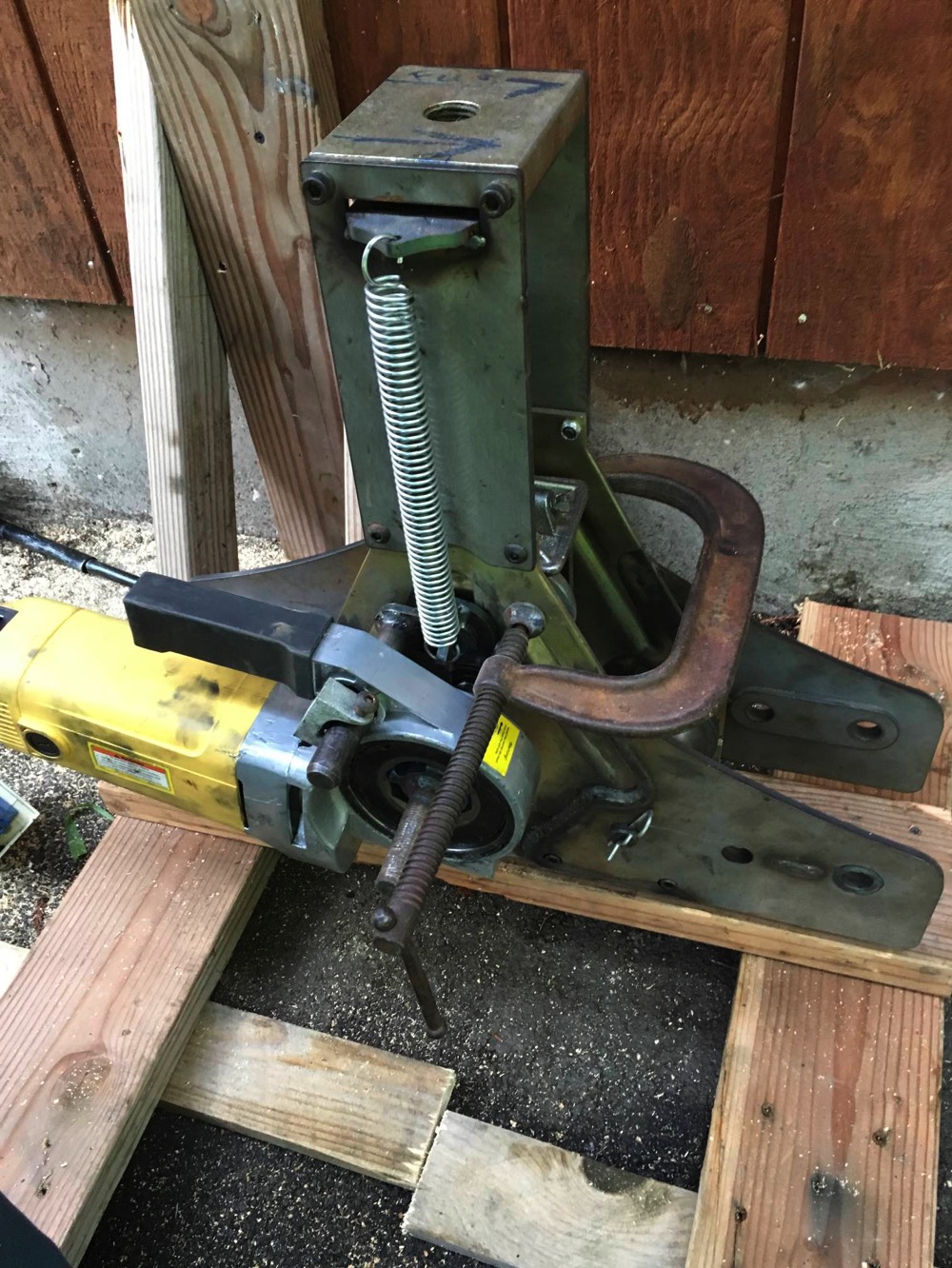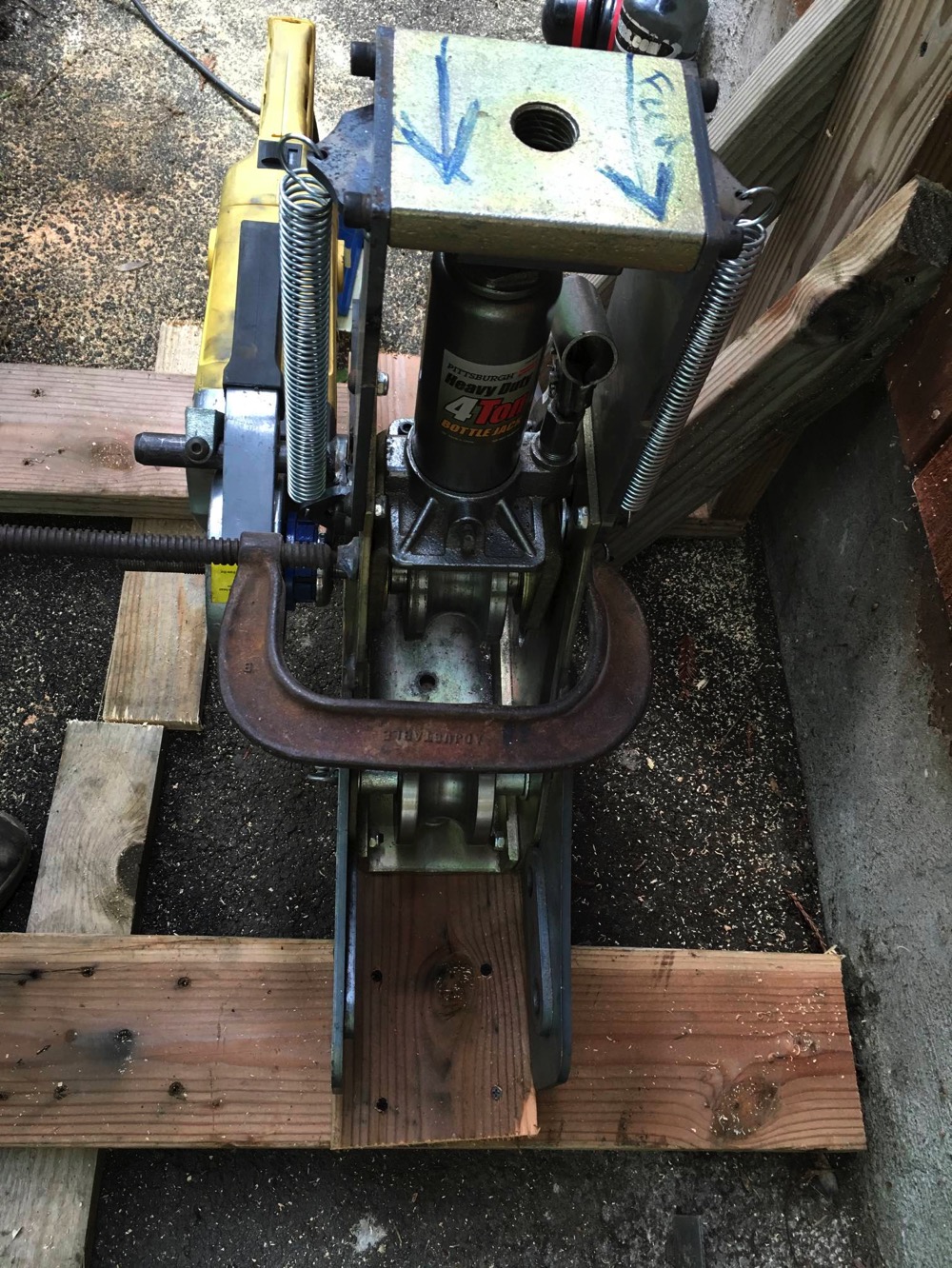 ---
This entry was posted on Friday, February 26th, 2016 at 8:10 pm and is filed under
Circus/Cyr Wheel
. You can follow any responses to this entry through the
RSS 2.0
feed. Both comments and pings are currently closed.