---
Stories from the driver's seat.
It was quite chilly out as I was driving home on 17 yesterday in the fast lane. I was surprised to see a guy in a red BMW with his window fully rolled down driving in the right lane and zipping past me a bit. He slowed down, and cranked his head out the window, pointing his ear at my car as I passed by. He then sped up and gave me a big thumbs up. He must have saw my carpool lane stickers, and was leaning out to "hear" how quiet my car is!
And now a picture of one of my charging spots at work. The Tesla and I are parked in non-marked EV spots. When we are done charging we don't have to move our cars, and two other EVs can take the plug and start sucking electrons.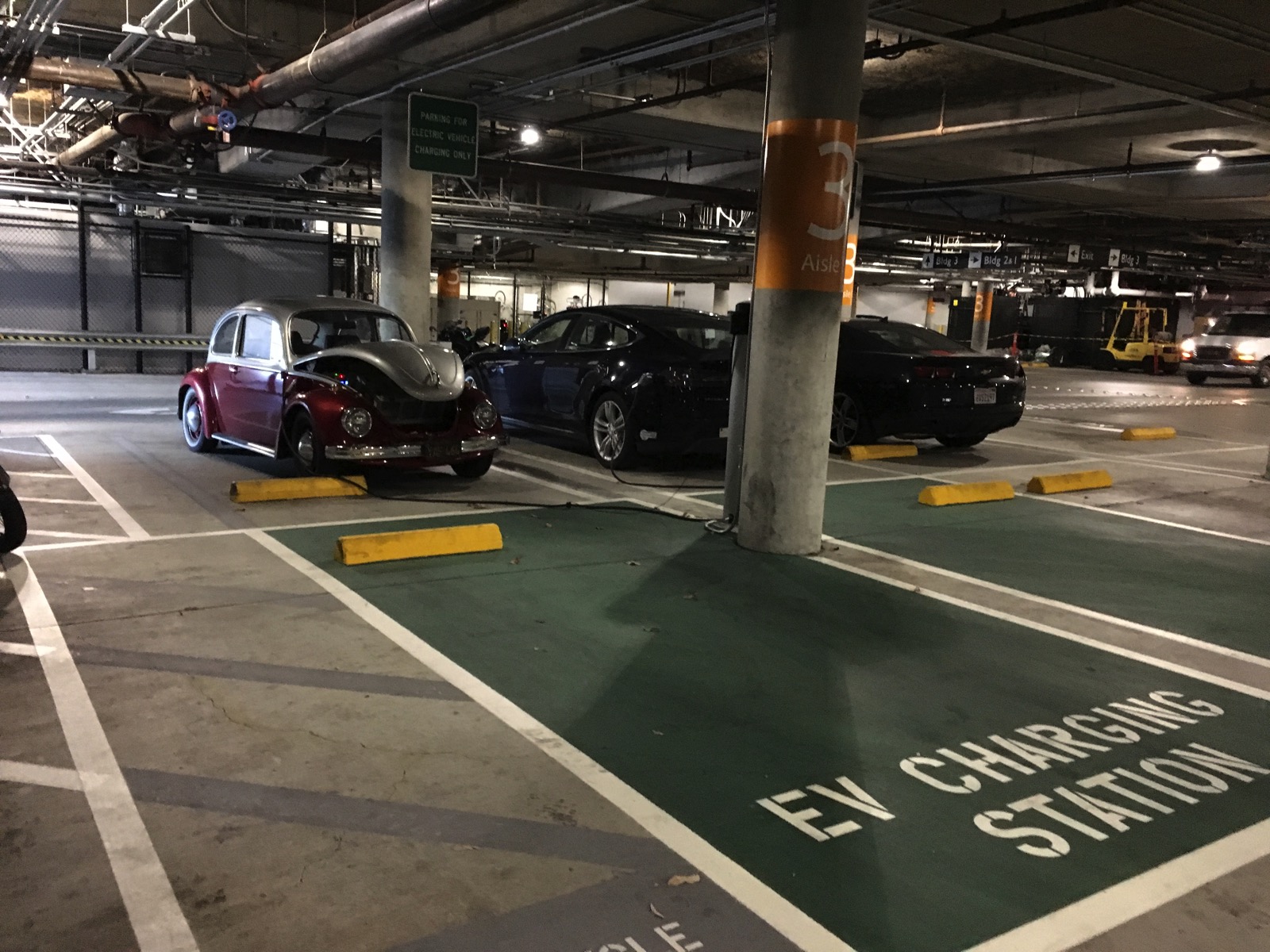 ---
This entry was posted on Friday, November 13th, 2015 at 6:38 pm and is filed under
Electric Bug
. You can follow any responses to this entry through the
RSS 2.0
feed. Both comments and pings are currently closed.