---
My bathroom vanity is complete! This is a picture before I fixed the sink on. I originally had a different more square sink, but it was simply too white. This sink is an off white basque / biscuit / almond type of color, and doesn't stand out as much against the light green counter top. Things are now done and it is working well! That's me in the mirror. I'll post a walk around video soon.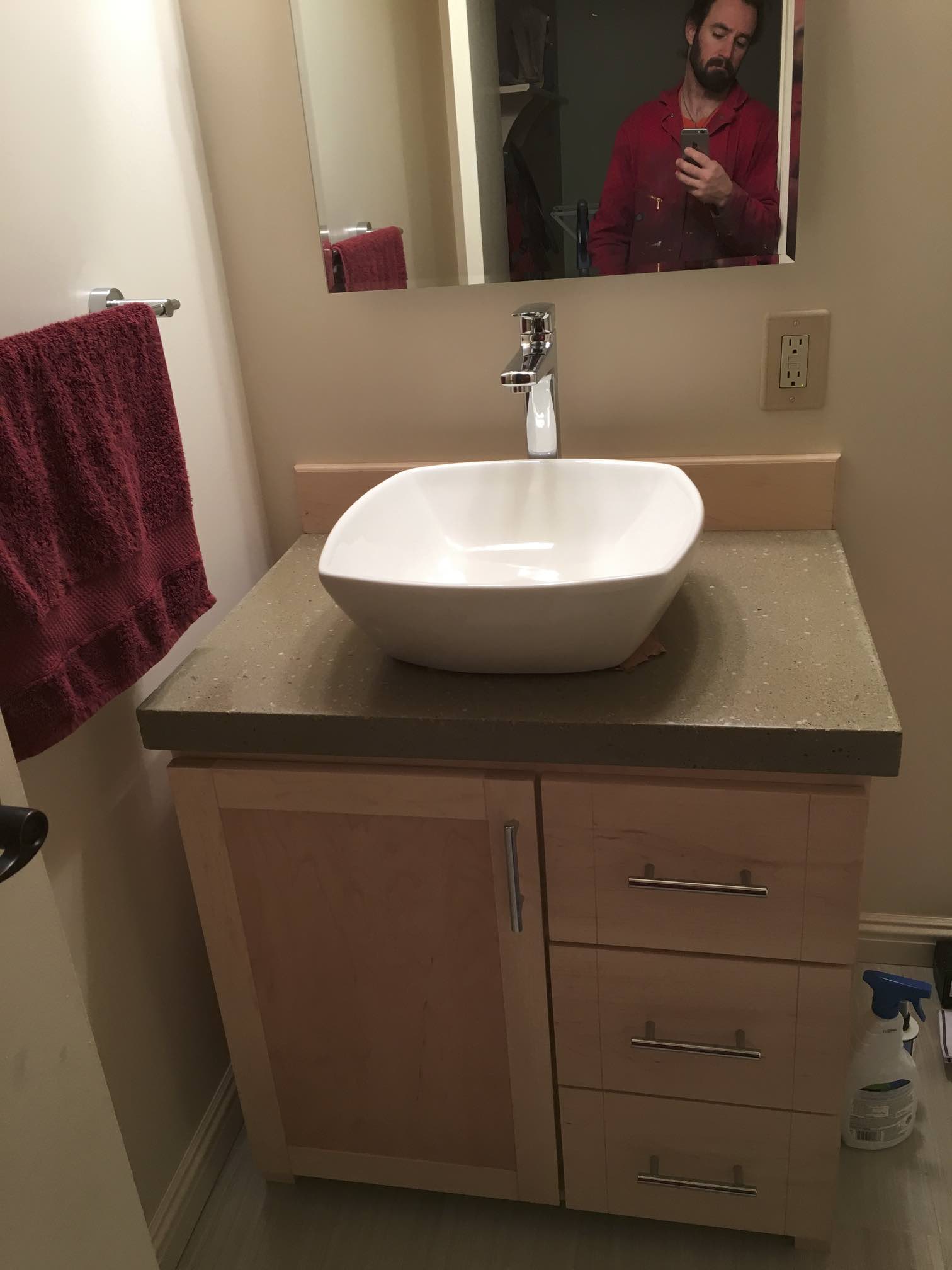 ---
This entry was posted on Saturday, November 7th, 2015 at 8:26 pm and is filed under
Woodworking
. You can follow any responses to this entry through the
RSS 2.0
feed. Both comments and pings are currently closed.