---
My friend Patricia wanted a purple unicycle to match her brother Scott's frame. Scott has my old KH26 that I painted purple back in 2010. Just like last time, I did a coat of Chrome, and as soon as it was out of the oven I shot it with purple and put it back in for 20 more minutes.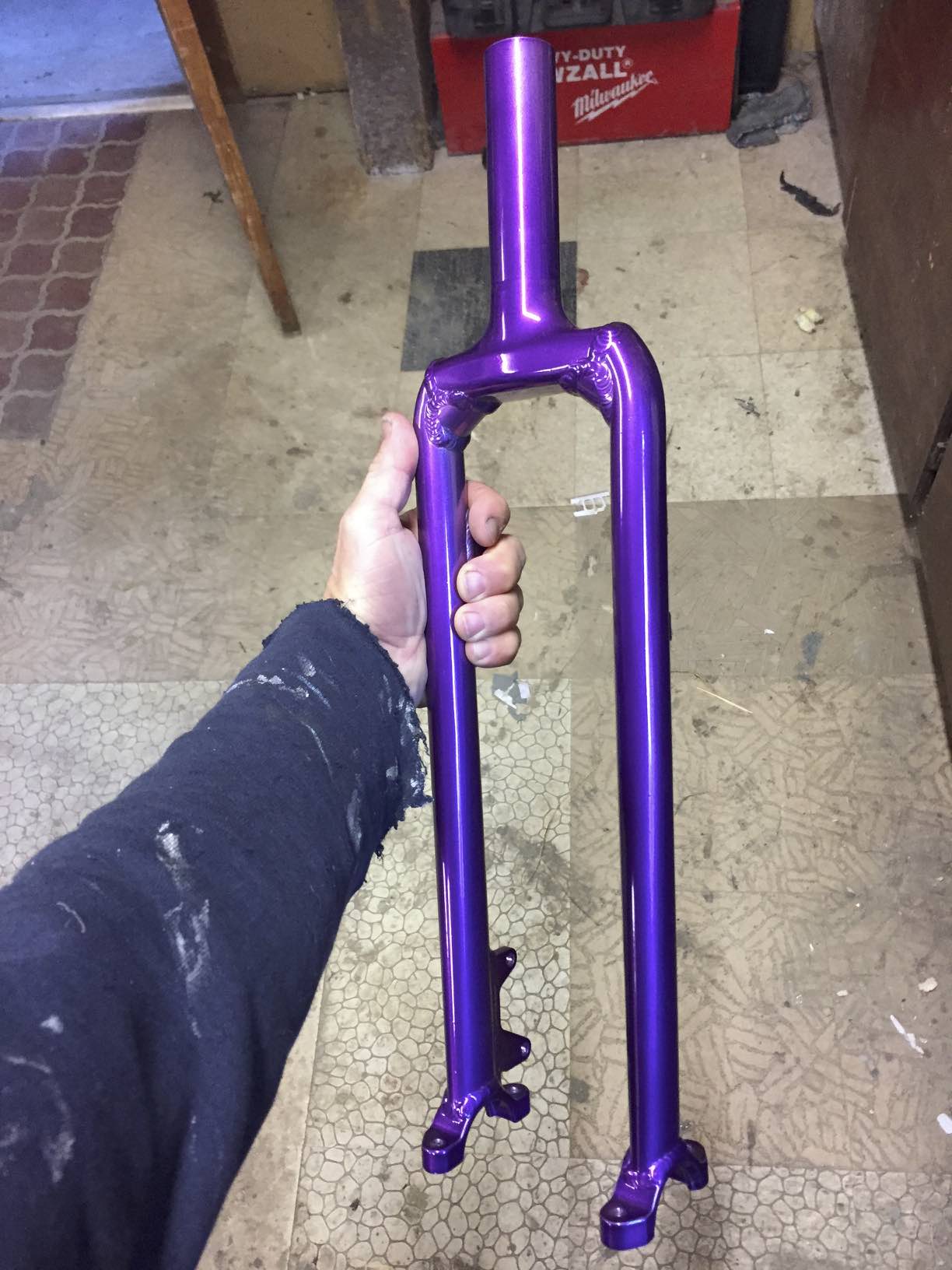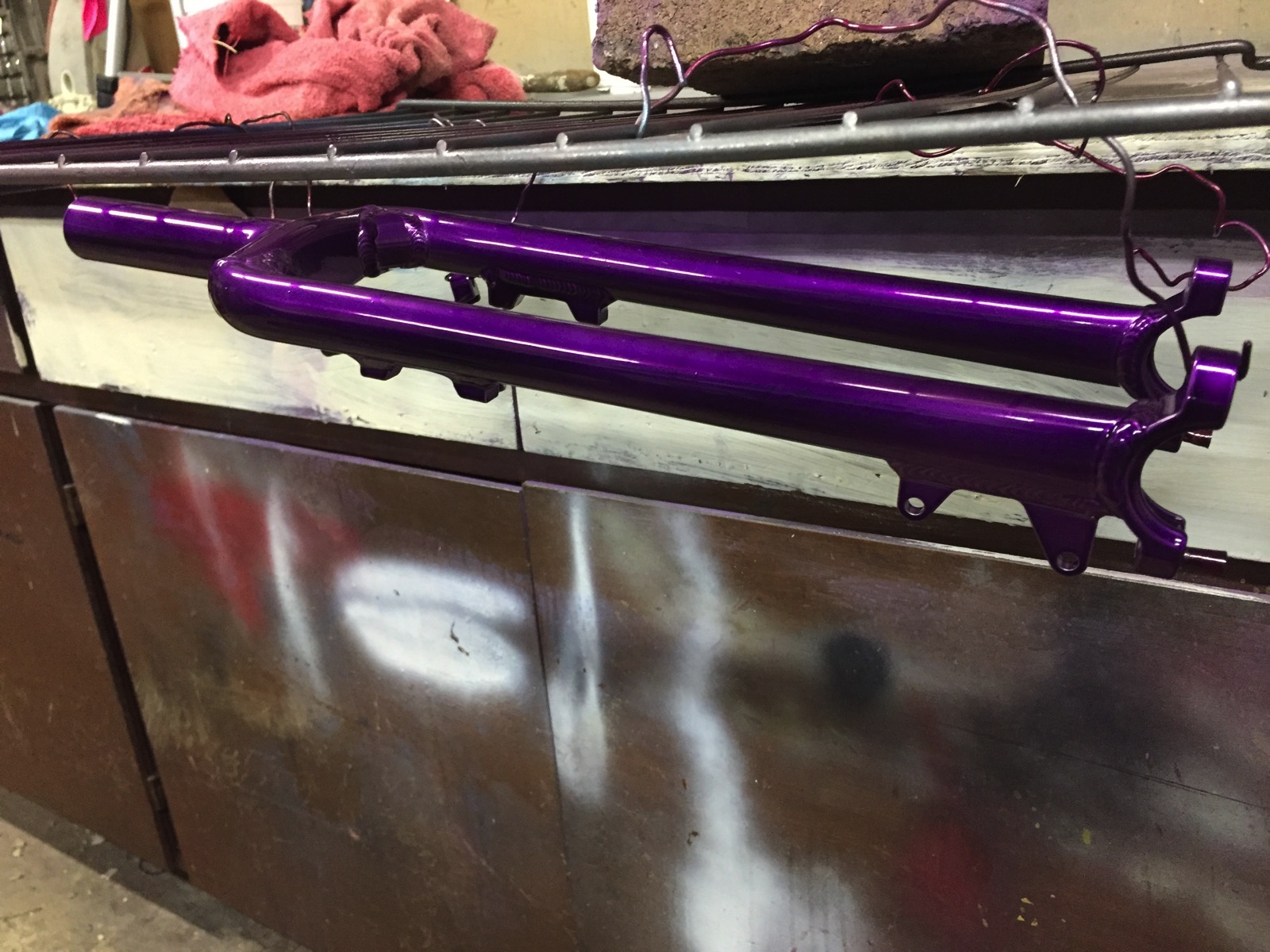 ---
This entry was posted on Tuesday, October 27th, 2015 at 4:33 pm and is filed under
Unicycling
. You can follow any responses to this entry through the
RSS 2.0
feed. Both comments and pings are currently closed.