---
Here is another fantastic picture of my Nepal trip by Dawa Sherpa from Himalayan Trails Adventure Travel.  I'm sitting admiring the mountains, while Michele is checking something out. Our other local guide, Ankit, is looking off into the distance.
I hope to do a writeup on my trip at some point. Partially for myself to remember, and also to share my trip with others.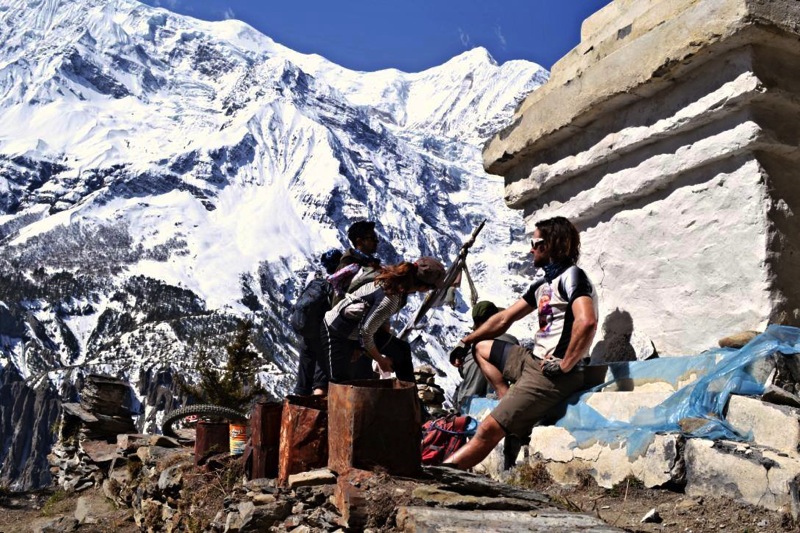 ---
This entry was posted on Saturday, May 30th, 2015 at 7:42 am and is filed under
General
,
Unicycling
. You can follow any responses to this entry through the
RSS 2.0
feed. Both comments and pings are currently closed.