---
I got a few new fruit trees and shrubs last weekend!
The new peach tree is far back right (hard to see), behind the apple tree (no leaves right now).
A new blueberry bush (TODO: note what variety), and a raspberry (Willamette Raspberry)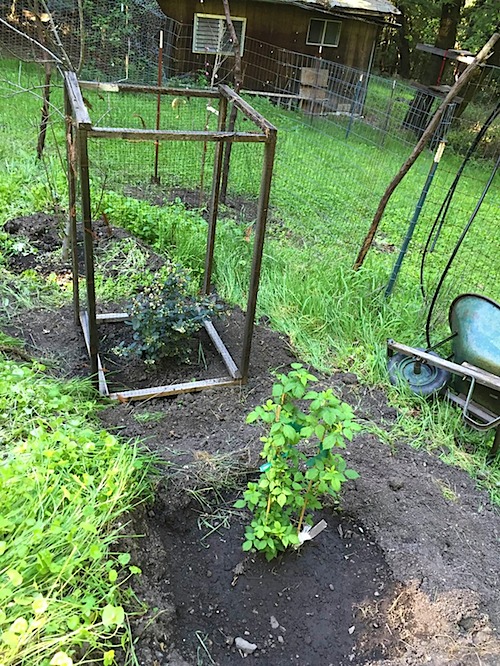 '
It's interesting for me to go back on my blog and see my old trees when they were young.
---
This entry was posted on Tuesday, March 24th, 2015 at 11:43 am and is filed under
Project Hutchinson
. You can follow any responses to this entry through the
RSS 2.0
feed. Both comments and pings are currently closed.