New Corbin UniBar (unicycle handlebar)
I made a new handlebar for my geared KH26. I was using the KH T-bar, but it feels really flexy and it feels like the seat will eventually break from the pressure I put on it. I had already made a slightly longer and slightly wider T for it out of CroMo steel, but it was just as light as the aluminum original.
Here's the new bar, completed and installed: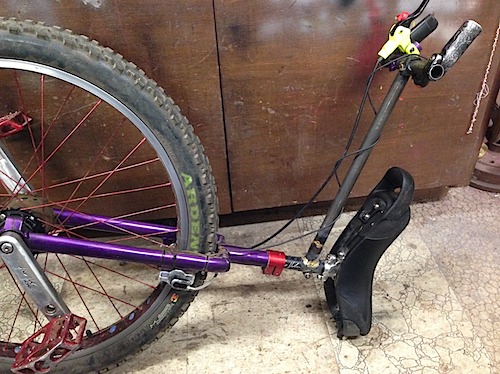 New bar, 352 grams: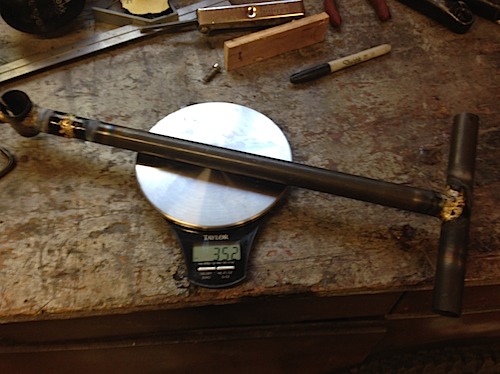 Old bar plus the seat strengthen plate (not needed with my design):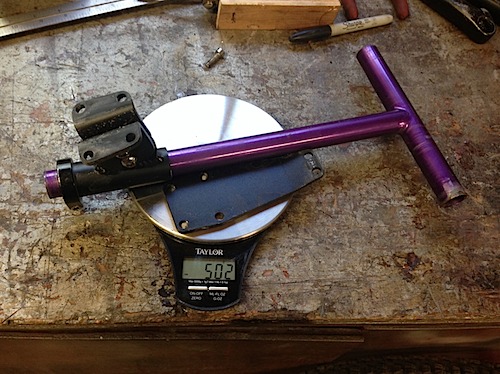 So, 150 gram savings in weight by using CroMoly steel. And it is a lot less flexy!
Building process:
1. Fabricated a lug: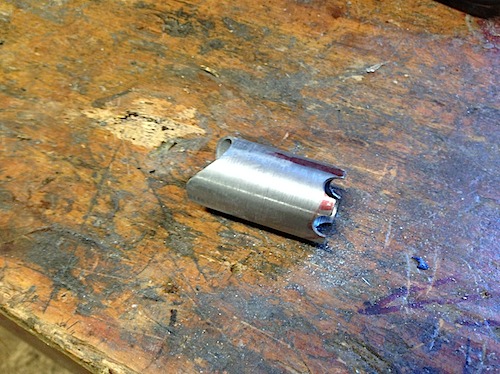 2. Brazed it onto the seat tube attachment: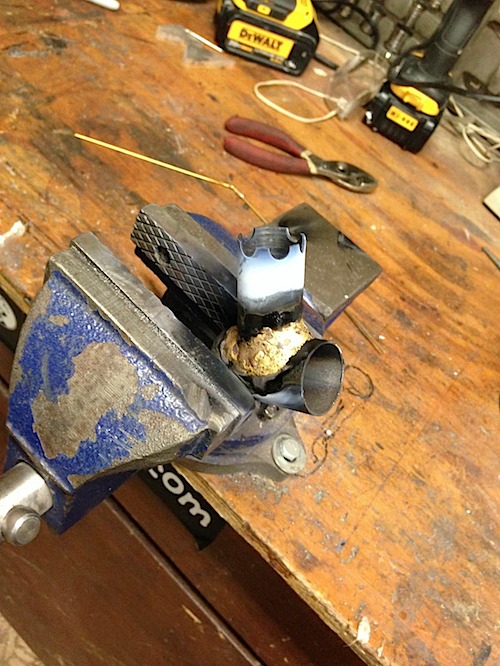 3. Not shown, brazed on the back tab for the bolt/cincher
4. Cut a T, made a fish mouth in the end, and brazed on the top: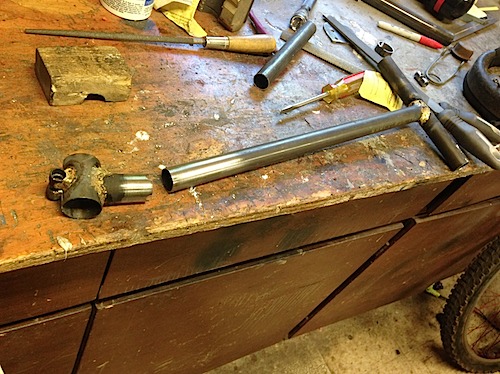 5. Inserted the 22.2 tubing into the "lug" and brazed it together. The lug adds strength; I've broken handlebars at that location.
---
---