All posts in July, 2014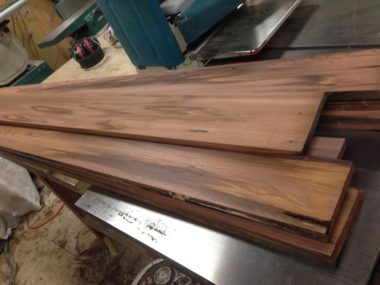 I'm building a little cabinet to hold the kitty litter box, and some accessories. On top I plan to put the cat's food and water bowls, to keep them out of reach of bad doggies....
[read more]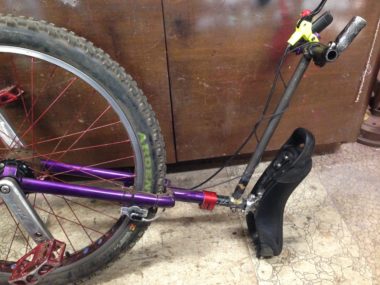 I made a new handlebar for my geared KH26. I was using the KH T-bar, but it feels really flexy and it feels like the seat will eventually break from the pressure I put on...
[read more]