---
Still unicycling! We rode from Handegg to Andermatt today. Only 32 miles but we went over Furka pass and Grimsel Pass; that was a bit of climbing! We were averaging like 5mph up the hills, and cruising down at 22-23mph.
Along Furka pass is the Belvedere stop with a big glacier. Spot the unicycle in the photo below.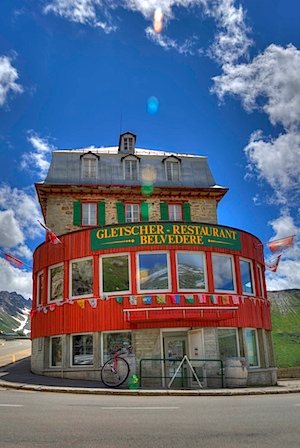 ---
This entry was posted on Saturday, July 7th, 2012 at 8:11 am and is filed under
Photography
,
Unicycling
. You can follow any responses to this entry through the
RSS 2.0
feed. Both comments and pings are currently closed.