---
Using the plasma cutter to make stuff…
I wanted a new pull-up bar for my house. The old one looked tacky…but how can anything be tacky around your own house if you put it there? Here's some shapes cut out of metal: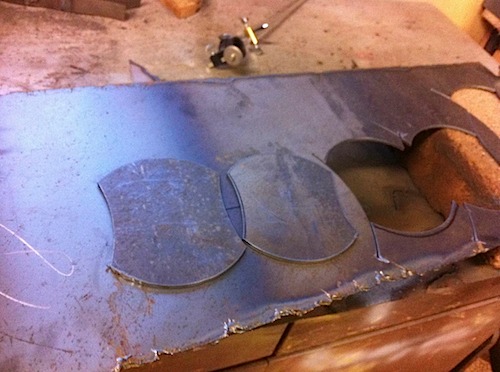 Pieces setup for welding: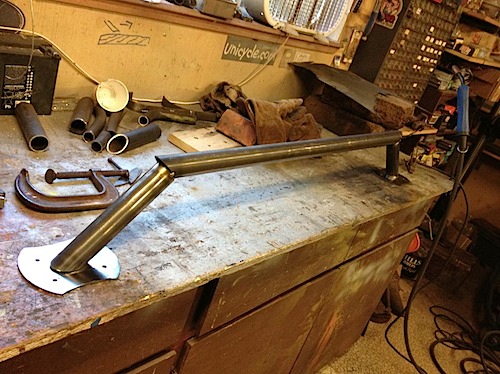 Ugly pullup bar removed: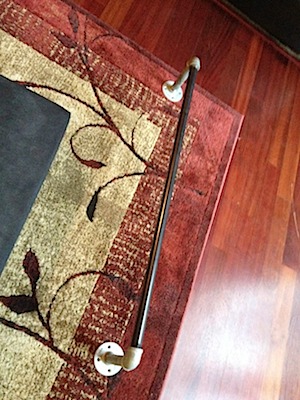 Hanging on the wheel (as seen through the eyes of a lyra. And in this picture you can see how the top right of the lyra wasn't quite as circular as I wanted…)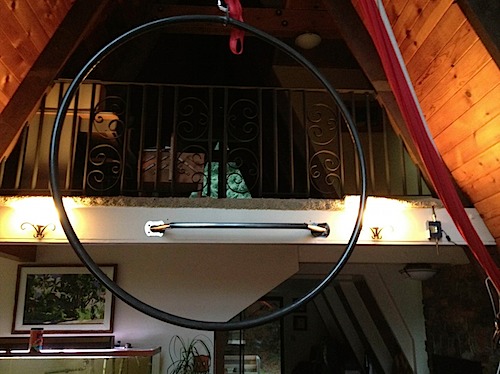 ---
This entry was posted on Friday, December 23rd, 2011 at 8:46 am and is filed under
Machining
. You can follow any responses to this entry through the
RSS 2.0
feed. Both comments and pings are currently closed.