---
The main part of my old treehouse fell down quite some time ago. however, the walls were left standing until a while ago when they finally fell too. Here's a few pictures. I'll post a walk around video soon.
The old stairs and front deck (which still stands):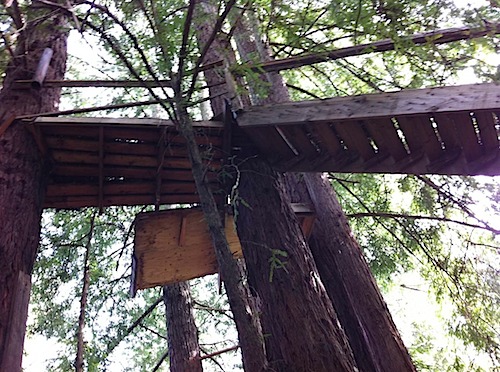 The house, literally on its side: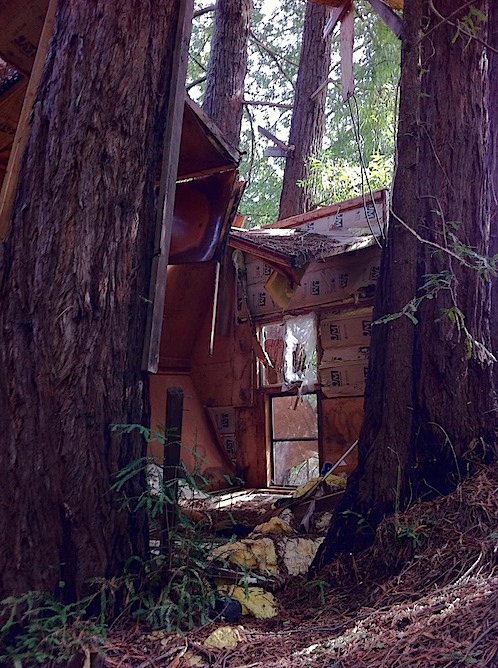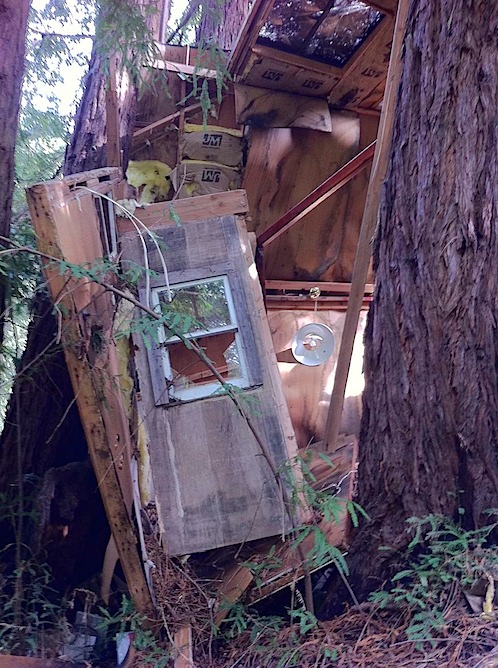 ---
This entry was posted on Saturday, March 5th, 2011 at 4:35 pm and is filed under
Treehouses
. You can follow any responses to this entry through the
RSS 2.0
feed. Both comments and pings are currently closed.
2 Responses to "Treehouse Fall Down – Pictures"
Corbin's Treehouse » Blog Archive » Treehouse Fall Down – Video says:
March 6th, 2011 at 9:20 am

[…] Treehouse Fall Down – Pictures […]

Gregg Kopplin says:
March 11th, 2012 at 9:04 pm

Hello, adult men within shoe: No.