---
Ring Tailed Lemur in Tree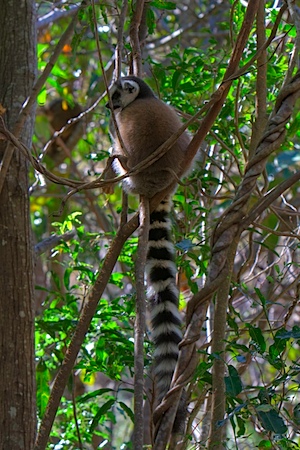 HDR from three exposures. Taken on 7/29/09 12:00pm. ISO 100, f/6.3, 100mm.
Louise and I were treated to seeing a TON of lemurs in Isalo Park, Madagascar. This guy was sitting up in a tree and holding still enough for me to capture three shots and create a subtle HDR. The non-HDR version doesn't look as vibrant as this one.
---
This entry was posted on Friday, November 20th, 2009 at 8:09 am and is filed under
Africa/Madagascar
,
Photography
. You can follow any responses to this entry through the
RSS 2.0
feed. Both comments and pings are currently closed.