---
Joseph Campbell came over last weekend to ride trials. He was mentioning how heavy the KH cranks are, so I told him we could quickly mill out some material. I took a deep pocket out of the bank of them and removed one ounce form each crank. The cranks started out at about 11 oz and ended up at 10 oz each.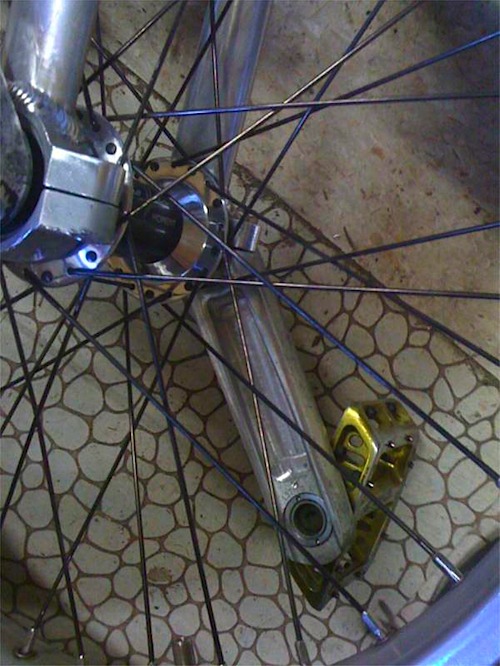 The chips on my mill: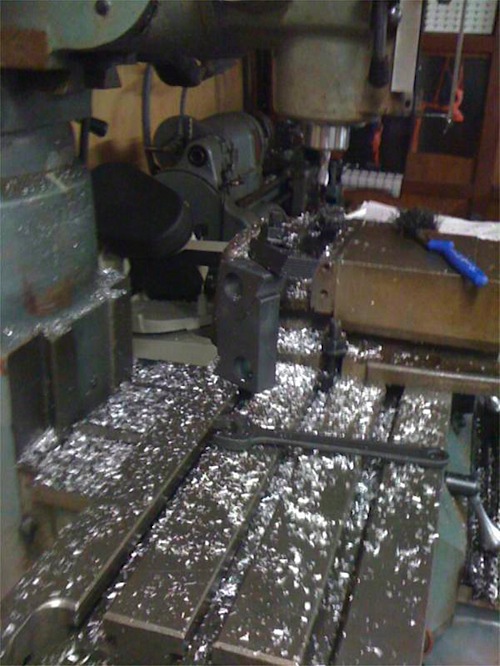 UPDATE: How about I spell "ounce" and not "once".
---
This entry was posted on Monday, October 5th, 2009 at 7:57 am and is filed under
Machining
,
Unicycling
. You can follow any responses to this entry through the
RSS 2.0
feed. Both comments and pings are currently closed.