---
I've always loved treehouses, and eventually I hope to build a few more on my property. Until then, I'll have to live vicariously through other treehouse builders. Steve Chmielnicki, of Rosemont, PA, is an excellent treehouse builder who is open for business. Take a look at some of his work: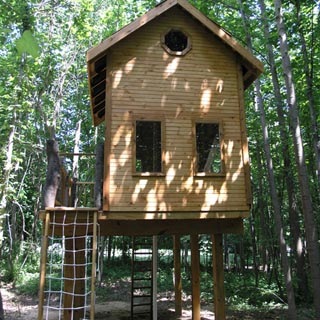 Feel free to contact Steve via his website: http://www.artisantrees.com and go get a custom treehouse of your own built!
---
This entry was posted on Saturday, January 26th, 2008 at 11:07 am and is filed under
Treehouses
. You can follow any responses to this entry through the
RSS 2.0
feed. Both comments and pings are currently closed.