---
I like cool flowers. These grow in my dad's yard: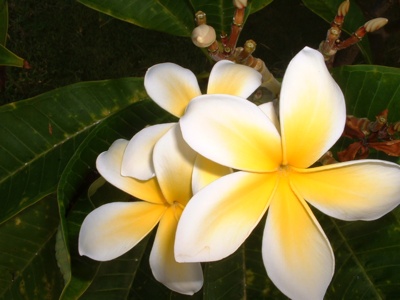 (Lahaina, Maui, Hawaii).
I've got a collection of orchids on top of my fridge. I really need to devote some more time to them.
---
This entry was posted on Wednesday, October 5th, 2005 at 11:09 pm and is filed under
General
,
Other Stuff
. You can follow any responses to this entry through the
RSS 2.0
feed. Both comments and pings are currently closed.
4 Responses to "Flowers"